A children's hospital in Colorado is under investigation after a Billings, Montana couple claimed a hospital worker broke their baby's leg.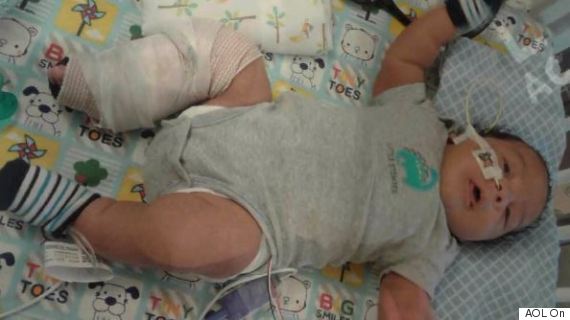 Larry and Britanie Sims welcomed their son Eddielee on July 15. Two days later, the infant was airlifted to Children's Hospital Colorado, because he required special surgery to repair his torn bowel.
Following surgery, there were no reports of the child's broken leg. However, in early August, the Sims noticed something was wrong.
The parents' lawyer, James Avery, said: "The baby would scream when he was picked up. They noticed a bruise on his ankle and reported it to the staff. They were told it's not a bruise, it is something else."
The Sims continued to raise their concerns while their one-month-old son was being treated in the hospital's neonatal intensive care unit. After numerous complaints, an X-ray finally confirmed that the infant had suffered a spiral fracture.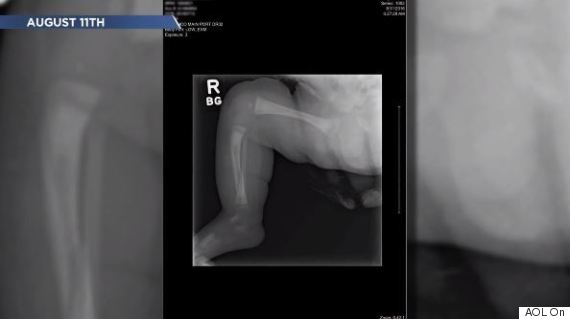 "Somebody manipulated his bone, twisted his leg," Larry, the boy's father, said.
The parents now claim a hospital staff member is responsible for the fracture. "They're the only people who have contact with him when we're not there," said Britanie.
Larry added, "Even if it was an accident, they could have at least reported it."
Watch the video above to hear more on this story and the hospital's response to the allegation.
The incident is still under investigation by Aurora Police.
Also on HuffPost
12 ridiculous things people have said to new parents