What can we say? Like mother, like daughter!
Queen of everything, Beyoncé, had the Internet screaming on Sunday evening when she blessed us all and brought her daughter Blue Ivy Carter onto the 2016 MTV VMAs red carpet.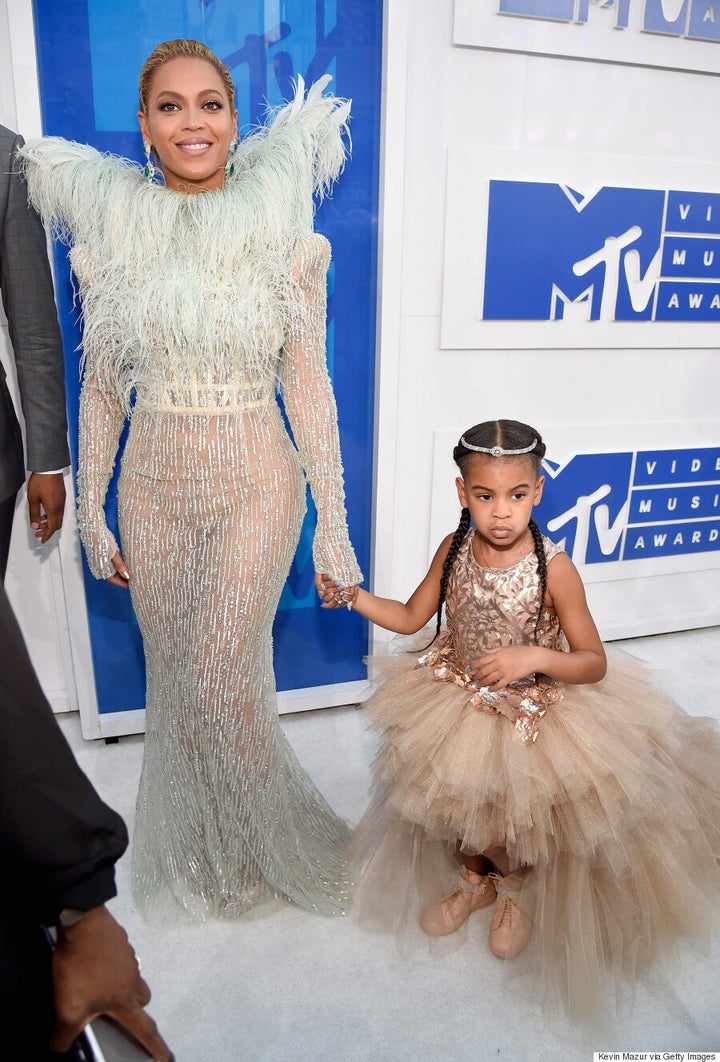 And believe us when we say everyone on Twitter couldn't handle the royal mother-daughter duo.
Queen B floated like an angel on the red carpet wearing a 2016 Francesco Scognamiglio couture naked dress. Glittering in crystal embellishment from head to toe, the 34-year-old international pop star channelled some type of worldly creature donning a blue feather neck piece and emerald drop earrings.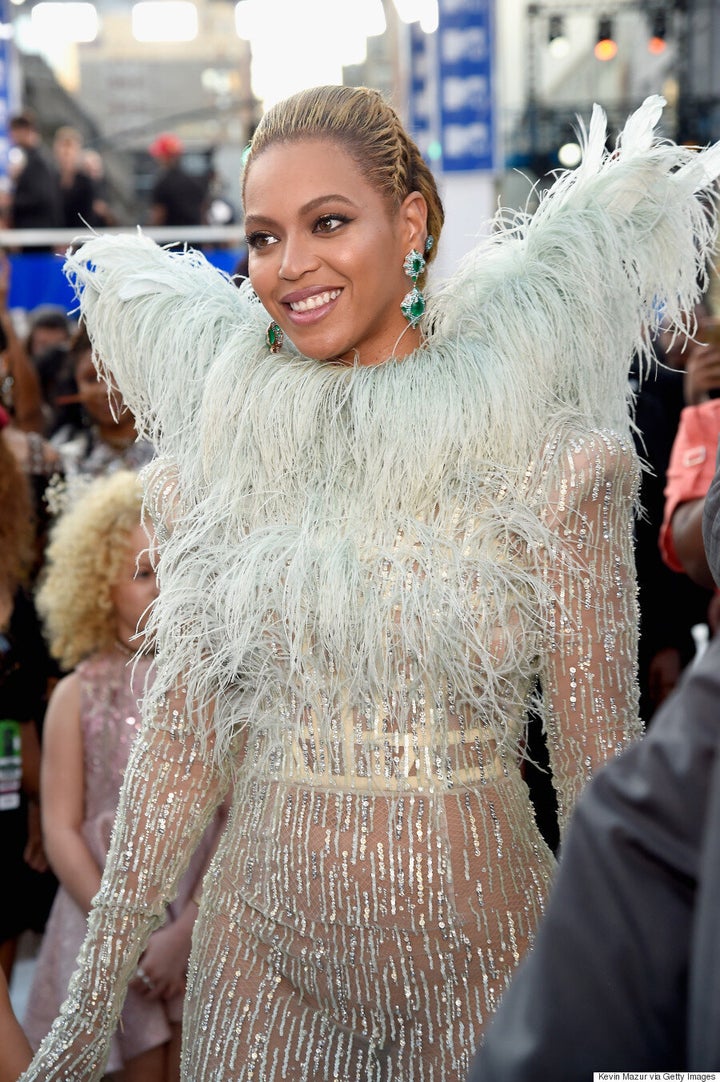 In case you're wondering, here's the look on the runway:
As for Blue, she made her grand entrance wearing the cutest princess-like dress complete with an elegant crown, champagne tulle skirt and flowing train.
And no princess is complete without a pair of Giuseppe Zanotti embellished high-top sneakers, right?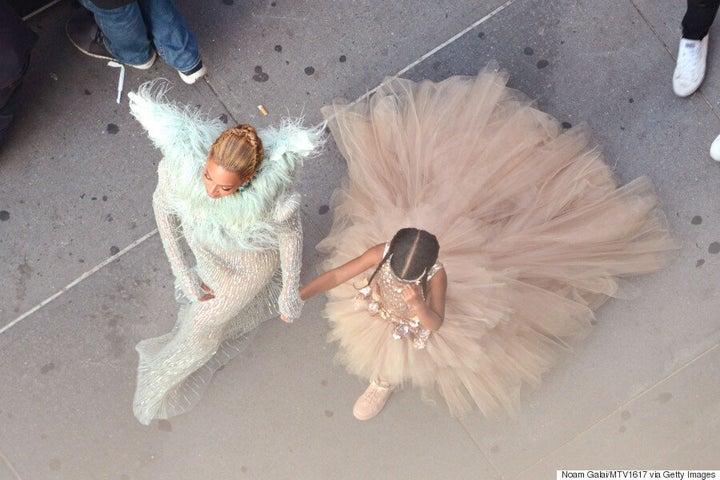 Oh, this isn't Blue Ivy's first time getting in formation on the VMAs red carpet. Remember this?
Unfortunately little Blue couldn't handle the screams of the press (same), so her mama escorted her off the carpet.
But in true Queen B fashion, she returned. And this time, with her epic girl gang.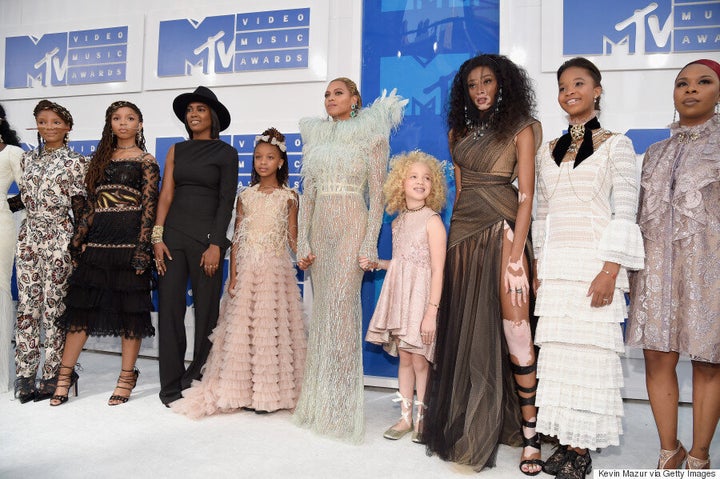 GET. IT. GIRLS! Sorry, Taylor Swift, but your squad is so 2015.
Beyoncé brought out a dozen women who appeared in her visual album "Lemonade" onto the red carpet, including Canadian supermodel Winnie Harlow and sister duo Chloe x Halle. They stood in solidarity in front of photographers, each sporting an incredible outfit.
The moment was empowering and it reminded us all of how powerful the female bond is.
The woman we all know as Sasha Fierce is set to perform at the award ceremony. She's nominated for 11 awards, so you best believe she'll walk home with a few Moon Men in hand.
In the words of Grace Helbig, "[Our] religion is Beyoncé tonight."