It's only right that we start this post by saying this: it's Britney, b*tch.
Britney Spears is finally back at the MTV Video Music Awards in all her "Glory" (yes, that's the name of her ninth album which dropped this past Friday) and she, quite frankly, looked amazing.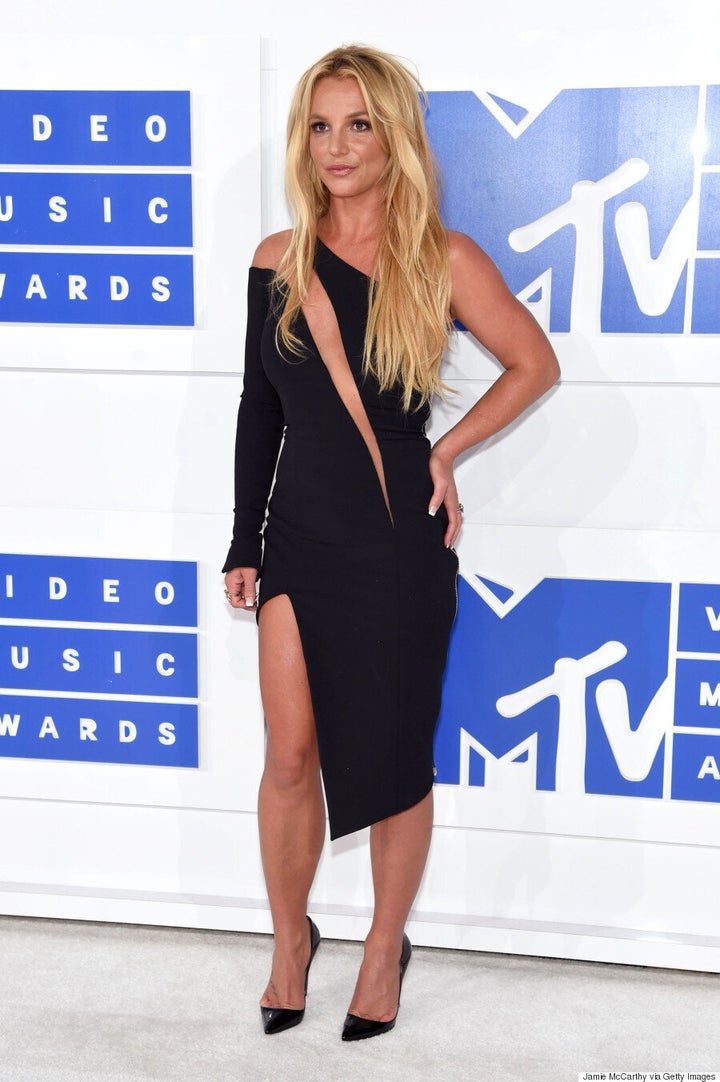 Slaying in a little black dress, BritBrit donned a one-shoulder, skin-tight Versace number for the award show which took place at Madison Square Garden in New York City. Flaunting major skin, the 34-year-old looked effortlessly chic with nude makeup and tousled tresses.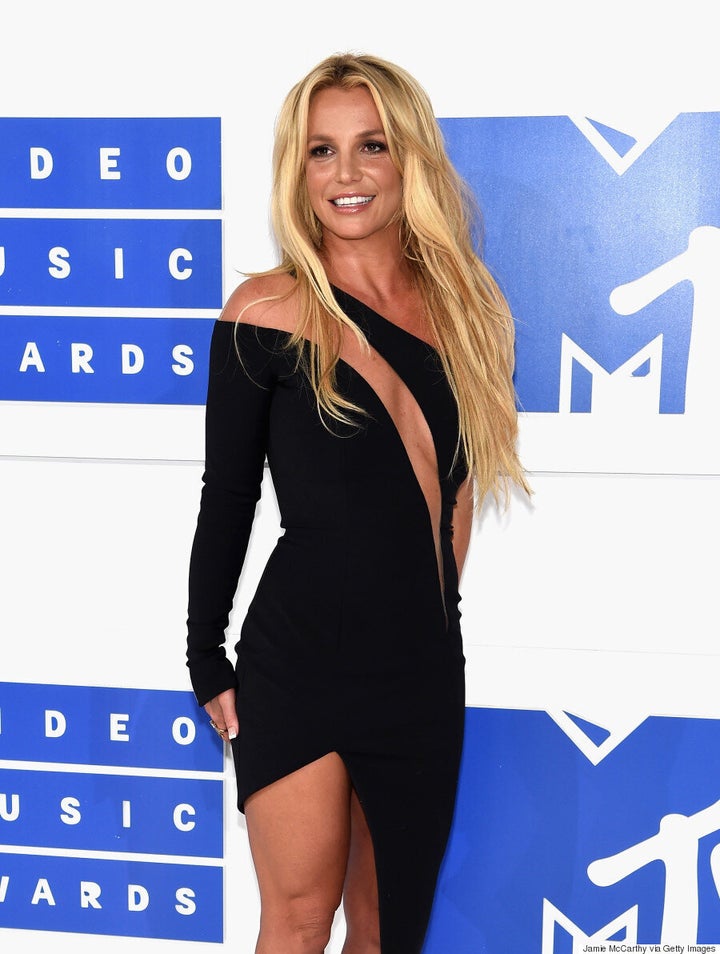 She also walked the carpet with G-Easy, who she has collaborated with on her album. He also showed skin.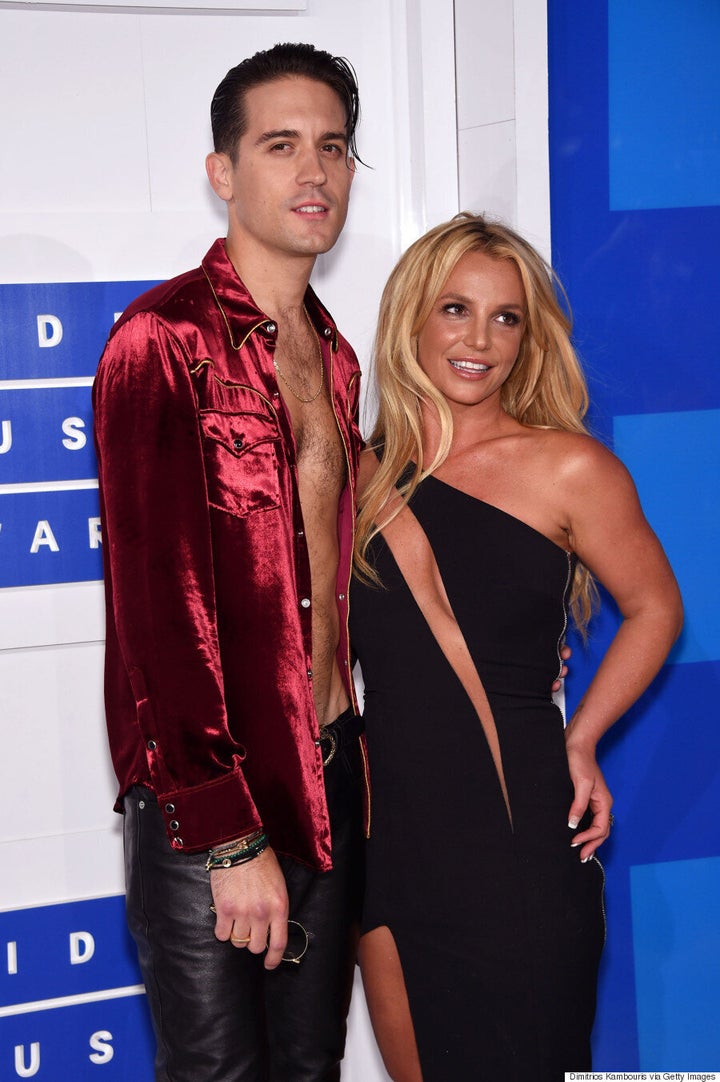 And before taking the red carpet, Britney made it clear she was "so ready for this night."
Also we should mention...
Looks like BritBrit is making friends with none other than Kim Kardashian West.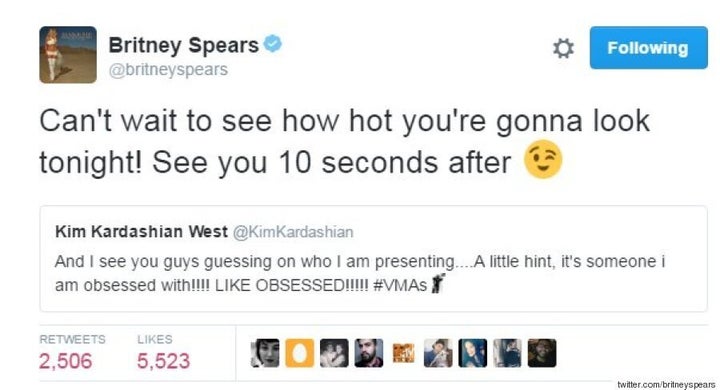 Kim presented Britney onto the stage where she perform her new single "Make Me." And you bet Mrs. Kardashian West was a fan-girl. To which we say, that's fine. Because we were too.
The "Toxic" entertainer admitted she was nervous to make her return to the VMAs stage, after last performing in 2007.
"Every time I've performed [at the VMAs], it's always been one of those really big, nerve-wracking experiences, and the people that come — those celebrities — are just so much fun and different," she told 103.5 KTU on Friday, according to Us Magazine. "I still get very nervous!"
But we didn't think the pop princess had anything to worry about. Especially with big fan, Baddie Winkle, in attendance.
Yes, that's Baddie in Britney's iconic jewel-encrusted bodysuit from the 2000 VMAs.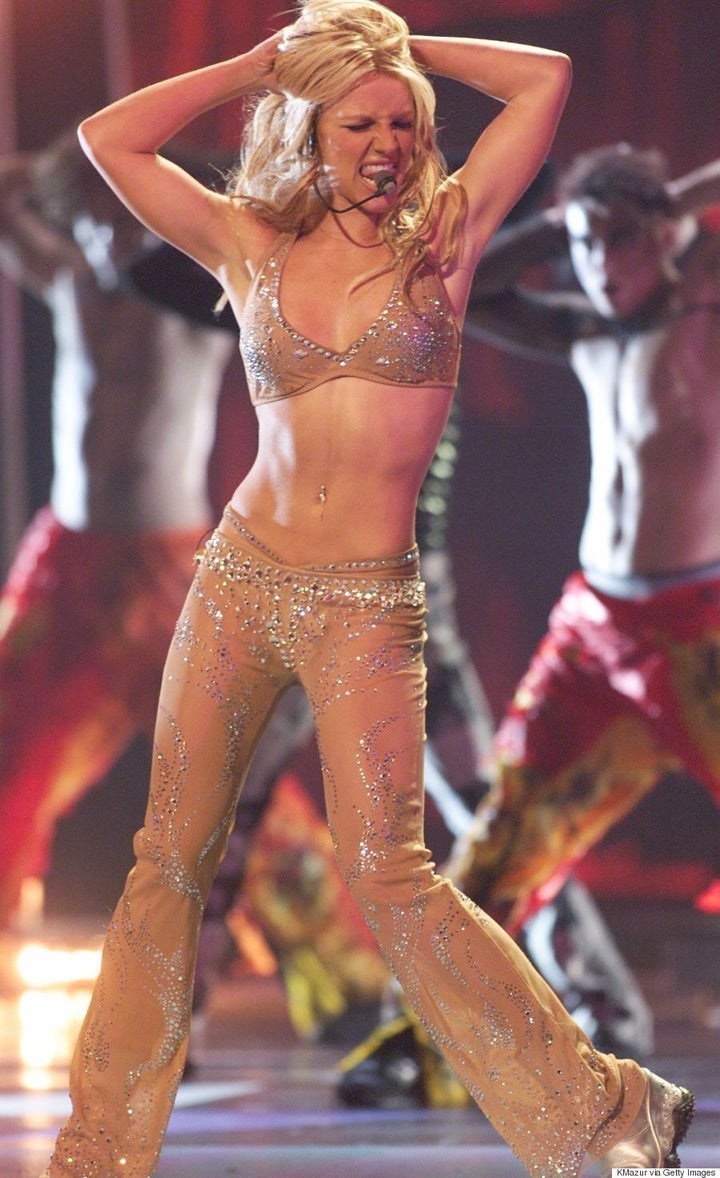 We were just hoping the 2001 "Toxic" snake would make a reappearance...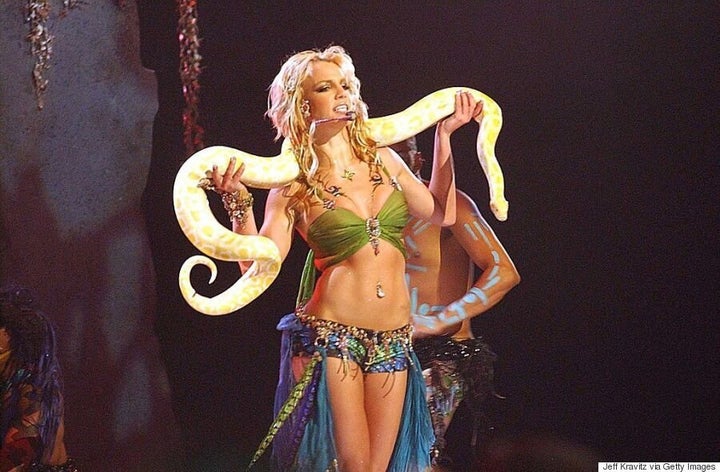 But it didn't. Instead we got G-Easy.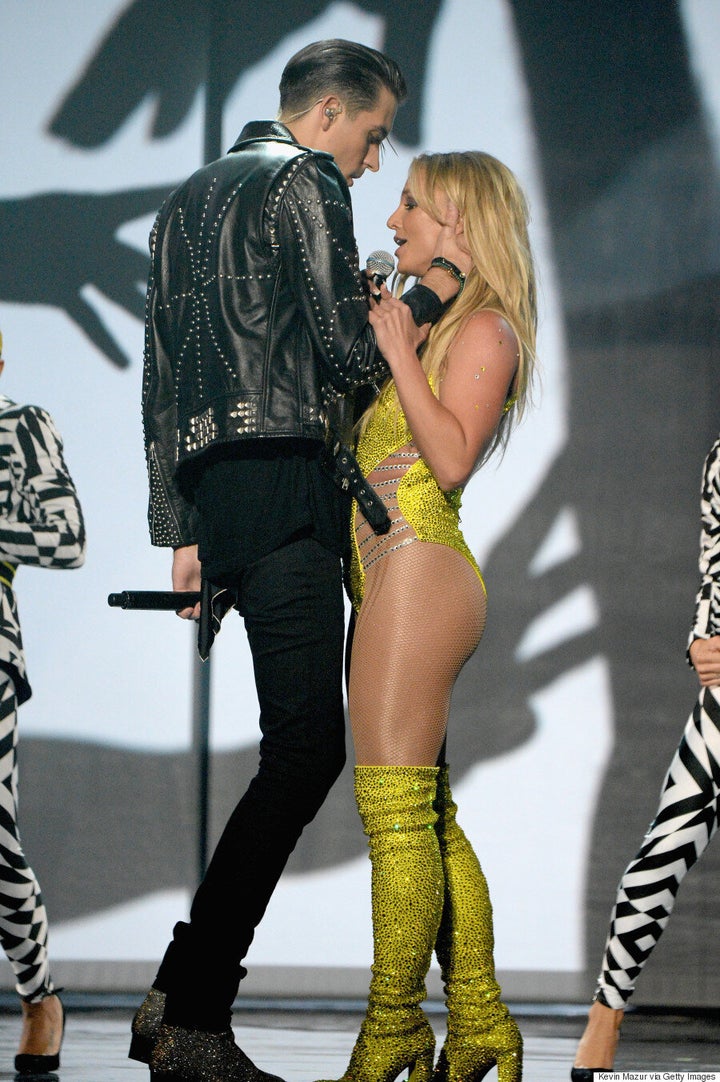 Surprising to no one, Britney was indeed nervous for her performance. She even lip-synced. We don't blame her considering she had to follow up Beyoncé's epic performance. But none the less, the "Oops, I Did It Again" songstress did great. And she looked amazing.
Sure she got compared to Borat, but Brit lit up the stage in a glistening yellow leotard with an array of cutouts (in the front, in the back and even on the sides!)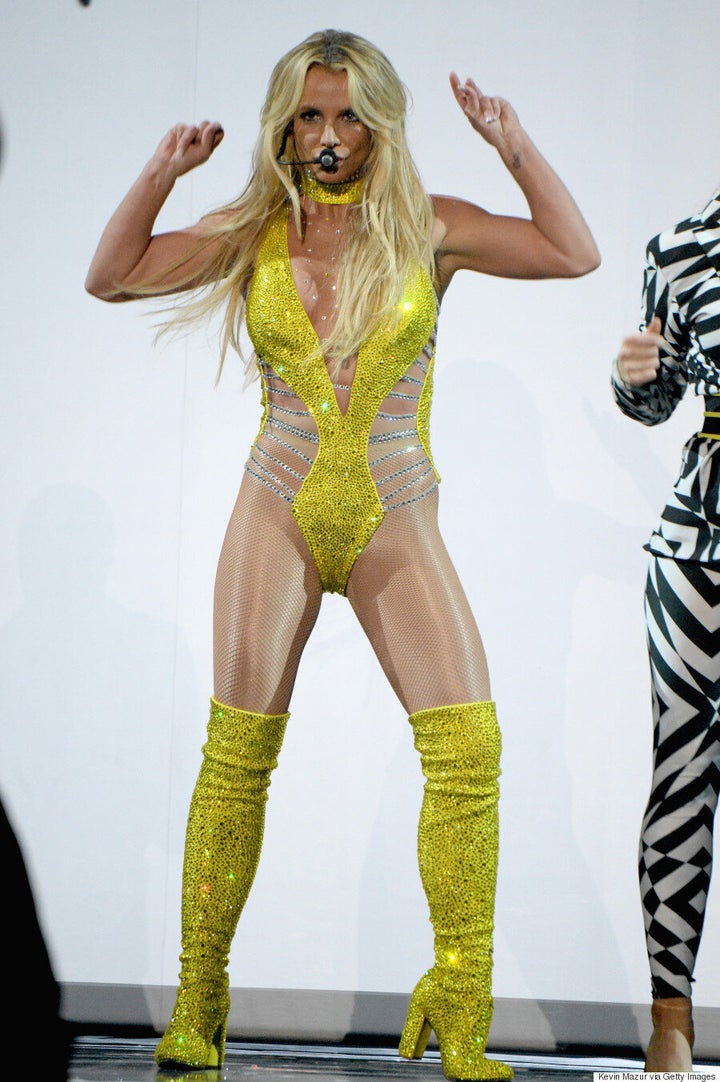 Keep doing you, B. Spears!