If you're going to take a vacation in Vancouver, you might as well live like a local.
That can mean running the Seawall, practising yoga in Stanley Park, and now, sleeping in a van for $60 a night.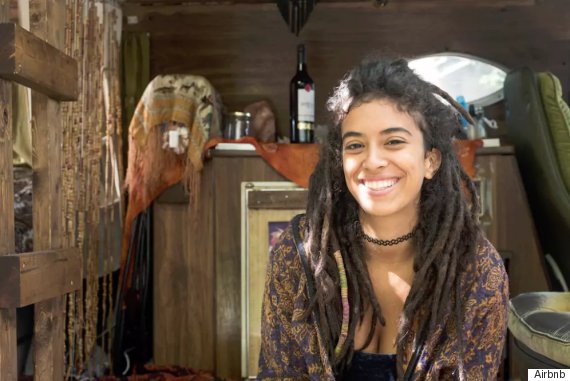 Luna Mammon, the host for "Moonbeam," a van she rents out for $60 a night on Airbnb. (Photo: Airbnb)
Luna Mammon is advertising "Moonbeam," the 1980 Dodge Ram camper van she lives in, as a place to stay on Airbnb.
She bought the van this summer and now uses it as her home, in part, because of the cost of Vancouver housing, CBC News reported.
She's now renting it out as a way to make some extra cash.
Parked on a street in the westside Kitsilano neighbourhood, Moonbeam has a double bed, a bunk bed for storage, an overhead fan and kitchen appliances that are not currently being used.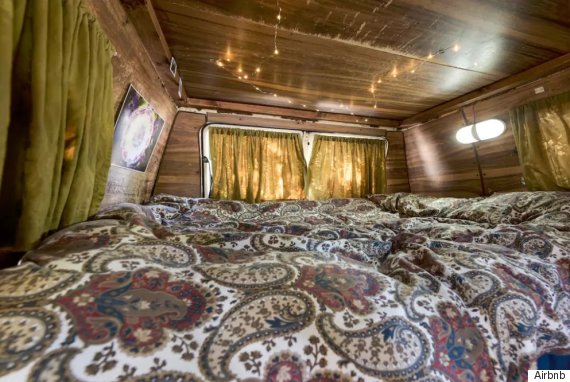 "Moonbeam's" interior. (Photo: Airbnb)
One thing it doesn't have is a bathroom, though Mammon says she often uses a coffee shop nearby.
The lack of a toilet hasn't stopped people from booking the van, however.
In fact, interest has been so strong that Mammon has found herself blocking off nights so that she can use it herself.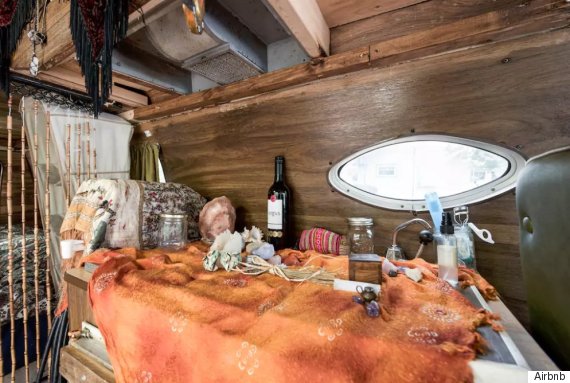 Mammon's personal belongings set out in Moonbeam, her camper van. (Photo: Airbnb)
Renting out the van comes with some complications — like the fact that you need a license to operate a business on city property, CBC News pointed out.
But Mammon isn't worried; she can always drive Moonbeam somewhere else.
She's far from the only person to rent out a van on Airbnb; and she's hardly the first to live in one full-time.
Three years ago, Vancouver saw the growth of a "van dweller" community, in which people embraced mobile living either as an alternative to soaring housing costs or as a way to challenge themselves.
Mobile Living - Mathew Arthur
At the time, Vancouverite Mathew Arthur spent $500 to buy a used 1987 Dodge Ram Prospector and live in it for a year. He spent part of that time parked in an alley in East Vancouver.
Arthur managed to lower his rent by approximately $600 a month.
Though the van life did come with difficulties, like more people walking past than he expected, or hearing people fight outside its walls late at night.
Watch the video above for more views of the van.
Follow The Huffington Post B.C. on Facebook, Twitter, and Instagram