It's a controversial and risky surgery, but one Russian man is hoping it can change his life.
Valery Spiridonov, a computer programmer who suffers from Werdnig-Hoffmann disease (a rare genetic disorder that has confined him in a wheelchair), is hoping to be a patient to receive the world's first human head transplant.
In a lengthy piece for The Atlantic's September issue, Spiridonov talks about why he wants the surgery and writer Sam Kean goes into the grim details of what it would take to make it a reality.
"Removing all the sick parts but the head would do a great job in my case," he told the magazine. "I couldn't see any other way to treat myself."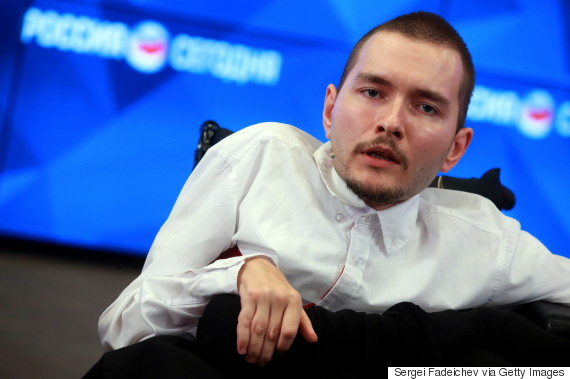 Programmer Valery Spiridonov pictured during a press conference on creating the first autopilot wheelchair system called Clever Chair.
The Italian doctor who wishes to perform the head transplant — who has been labelled everything from "insane" to "delusional," The Atlantic notes — has already performed the surgery on a monkey in 2015, Gizmodo reports.
Dr. Sergio Canavero claims the monkey survived 20 hours after the procedure, however, this has not been verified.
Canavero has also done the surgery on mice.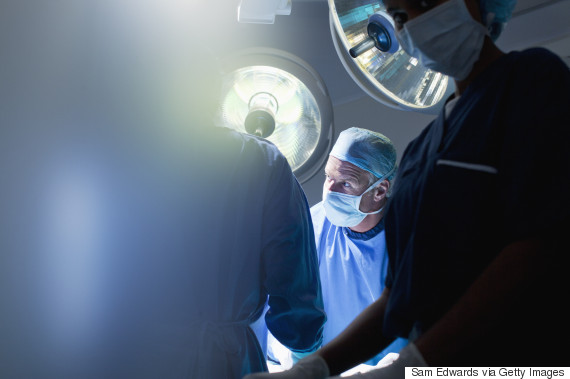 In order for the transplant to work, 31-year-old Spiridonov would have to be matched with a young brain-dead male patient (after the family's consent, of course), and the surgery would require a custom-made crane to move Spiridonov's head onto the donor's body, CBS News reports.
Spiridonov would be a coma for three to four weeks, and would require implanted electrodes to strengthen his spinal cord and nerve connectivity.
Gizmodo says the transplant would cost between $10 and $100 million, but Canavero hopes to receive funding to do the surgery in 2017 with a team of doctors outside the U.S.
And while many doctors are against the procedure, if successful, it would be the first time Spiridonov could do things like walk or have sex, The Atlantic notes.
Check out the Atlantic's full piece here.
Also on HuffPost
9 Heartwarming Transplant Stories