As a Victoria's Secret angel, your duty is to model exceptionally pretty lingerie and bikinis for a living. But when the angel wings come off, there is a very clear line between posing for the cameras during a swimsuit shoot and getting snapped topless by the paparazzi without consent.
Yes, this happened to VS model Sara Sampaio while on vacation with her boyfriend. And like any girl would be, Sara was furious about the situation.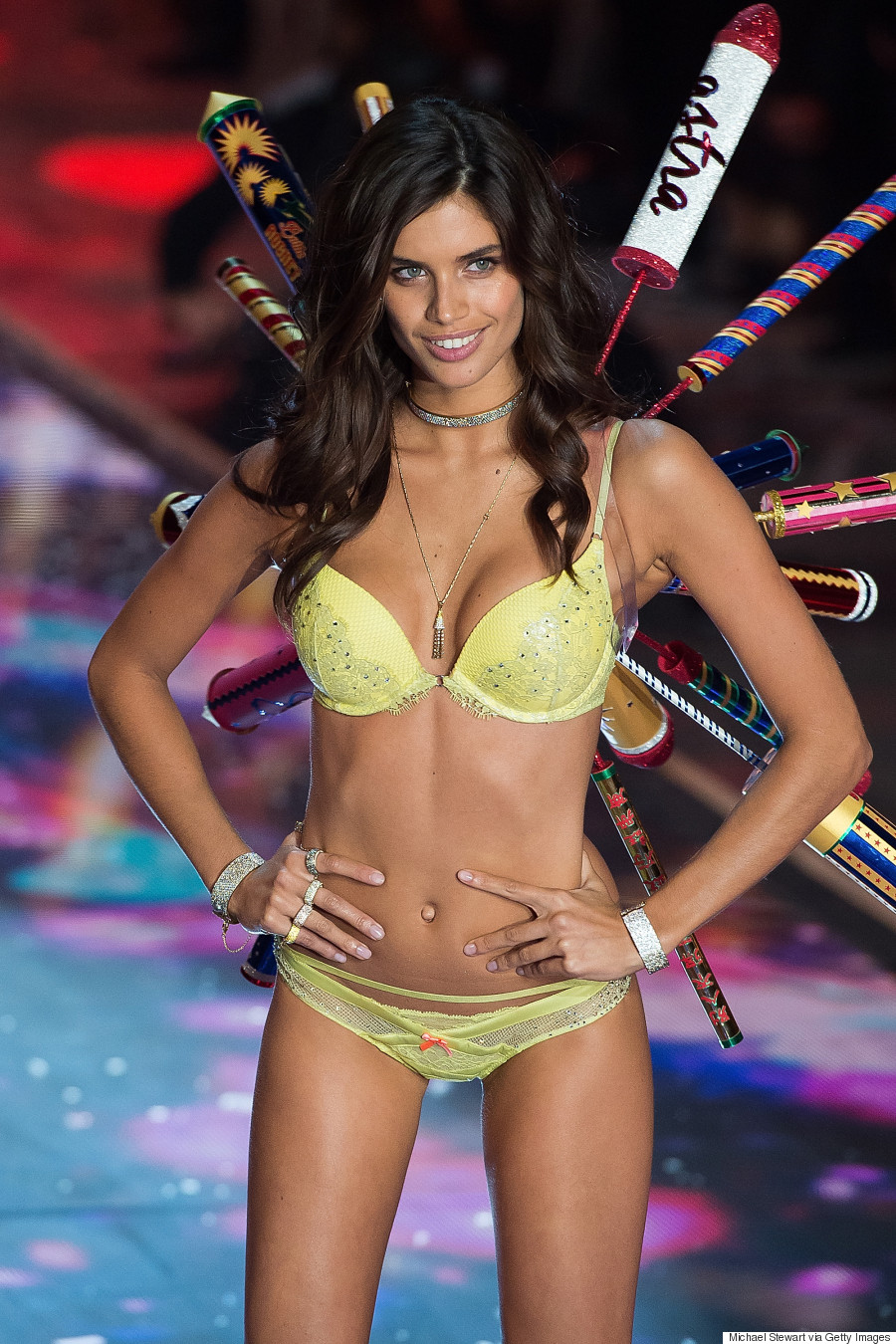 In a lengthy Facebook post addressed to the paparazzi, the Portuguese model slammed the photographer and the media outlets who published the private photos of her.
"A few days ago I was on holiday in the South of France. I had no idea that there was someone far away with a big telescopic lense(sic) taking pictures of me. Some of you may say that I'm a public figure and it comes with my job. Others that I'm used to being photographed in swimsuits. There is a difference though," the 25-year-old model wrote.
"Its my job, yes I get paid for taking pictures, but I give my consent to take them. I have my professional life and I have my private life. We all go to work, some to an office, some to a studio, but when we come home people should respect our privacy."
The model, who stated she was not in a public space and had no right to be photographed, then went on to ask the paps how they would feel "if [they] woke up one morning to find pictures of [their] 25yr(sic) old daughter topless all over the internet?"
Sara also noted that the result of those photos being published was online abuse from body-shamers.
"What kind of society do we live in where people are paid money to spy on others, take pictures and invade their privacy[?] As a young woman I feel violated. Not only do I wake up to see pictures of myself all over the internet but then I also have to suffer abuse from people body shaming me."
But despite the criticism of her body, Sampaio is letting the haters know she is still full of self-confidence.
"I'm proud of my figure," she wrote. "I know I'm not perfect, far from it, but it's who I am and I work hard to stay in shape. Why are people so quick to objectify women, to comment that this part of their body is too small, or that that part is too big[?]"
In the final paragraph of the letter, the GQ Mexico cover girl, like many celebrities before her, maked a plea to the paparazzi, media and body-shamers to stop this from happening again.
"To the person that sold my picture to the press, I really hope that one day you don't wake up with your daughter's naked picture all over the internet. To the press, please stop funding people to take these pictures and to the people that hate and body shame, let's show more compassion and love."
You tell them, Sara!
Follow Huffington Post Canada Style on Pinterest, Facebook and Twitter!
Also on HuffPost
Victoria's Secret 'What Is Sexy?' List 2016