Calgary's current economy is particularly unforgiving for Syrian refugees looking for work, according to an employment counsellor.
"It's horrible. It's affecting us really badly in our settlement jobs," said Carmen Goussous in an interview. "I chase behind employers to return my calls and emails. Sometimes I book appointments [to] go visit them, try to talk to them, convince them to take clients."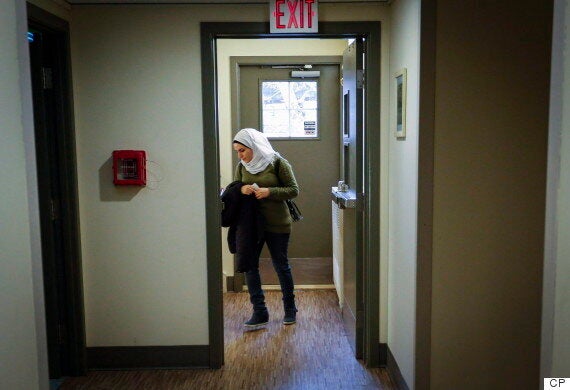 Goussous works with Calgary Catholic Immigration Society, a non-profit that provides settlement and integration services for newcomers. Her focus is finding jobs for Syrian refugees.
She said since she started her job last April, her client list of both government and privately sponsored refugees has grown "more and more."
Companies who used to send her postings don't anymore. And it's not because of anti-refugee sentiment — places are simply not hiring.
Goussous said her strategy now is to going to small businesses directly, such as downtown restaurants and motels in Canmore, in an effort to convince employers to take refugees for "simple positions" such as janitorial work and dishwashing.
But even that has been tough. "I'm having a hard time," she told The Huffington Post Canada.
Competition high for 'survival jobs'
Goussous said Alberta's economic downturn is exacerbating challenges in finding work for Syrian refugees. The plunge in the price of oil has spurred a ripple effect in Calgary. Mass layoffs have left thousands out of work. Downtown retail and office have also been forced to close.
"I chase behind employers to return my calls and emails."
"The competition is really high," Goussous said, adding that it's not just refugees or other newly arrived immigrants looking for survival jobs; it's everyone.
The biggest challenge that she's found is that a majority of refugees who come to her for help have inadequate language skills. An employer who does have work to offer is often more inclined to select the candidate who is a native English speaker, she said.
"Basically I can't refer them to any employer because they don't have basic communication skills."
Those without basic English skills are referred to language classes.
Syrians who have intermediate grasp of English end up in "survival jobs," Goussous said. They're almost always in retail, services, and food processing through small businesses, and not big employers or professional jobs, she added.
Approximately 1,500 Syrian refugees resettled in Calgary, according to government data.
Canada on track to year-end refugee resettlement target
Since Canada welcomed 25,000 Syrian refugees in between November and February, the pace of government resettlement efforts has scaled down significantly over the spring and summer.
In the six months between March and August, just under 5,000 Syrian refugees have been resettled.
Immigration, Refugees and Citizenship Canada did not provide an answer to HuffPost Canada as to the reasons behind the slowdown. Department spokeswoman Nancy Chan reiterated the government's "exceptional and time-limited situation" response from earlier this year.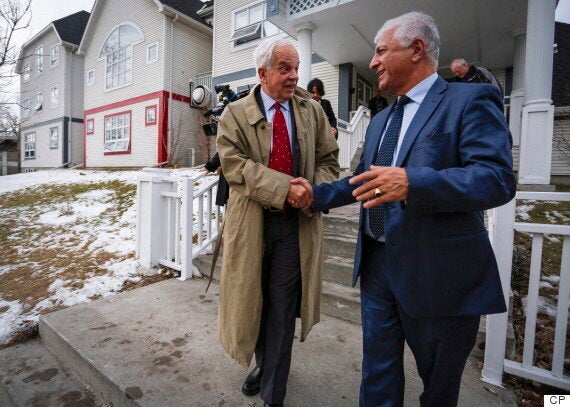 To stem complaints about delays in private sponsorship application processing, Immigration Minister John McCallum announced a staffing boost in Canadian visa offices in the Middle East in May. The department confirmed to HuffPost that those temporary efforts ended in June.
"We are currently finalizing details on the flow for the remainder of the year," Chan said.
The federal government previously pledged all private sponsorship applications of Syrian refugees received before March 31, 2016 would be processed before early 2017.
As of mid-August, 9,630 of the nearly 18,000 resettlement applications still in progress are for private sponsorship.
The Liberal government's initiative earned international praise and comparison — the Obama administration just this week hit its goal of welcoming 10,000 Syrian refugee by the end of the fiscal year.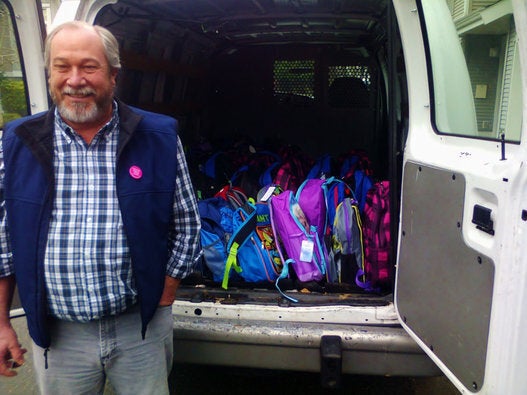 Great Things Canadians Have Done So Far For Syrian Refugees