A Colorado dad has admitted he crashed his car intentionally to try to kill his toddler.
"I was trying to kill my son. I did it on purpose," Nathan Weitzel told investigators, according to KDVR. He also said he didn't think he could handle the responsibility of being a dad.
Weitzel, 29, faces multiple charges, including attempted first-degree murder and child abuse resulting in serious bodily injuries, the outlet reported.
According to the arrest warrant, which KDVR obtained, Weitzel planned two-year-old Isaiah's death while he and his son were at the park on Aug. 21. He then drove around looking for a place to crash the car.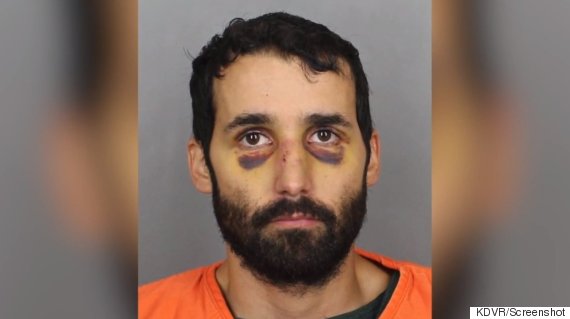 29-year-old Nathan Weitzel told investigators he crashed his car to try to kill his son. (Photo: KDVR/Screenshot)
Weitzel put his own seatbelt on, but purposely left Isaiah unbuckled and didn't put him in a car seat, according to court records obtained by KUSA-TV. He then allegedly drove into several cars at a speed of 120 km/h.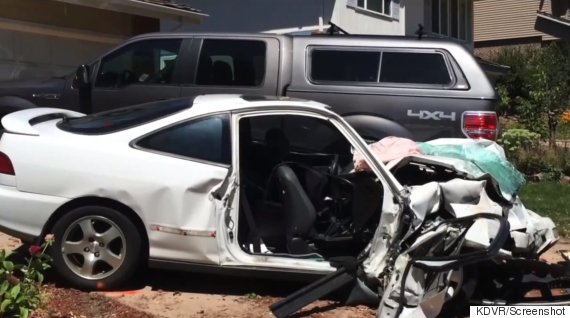 The wreckage of Nathan Weitzel's car after he crashed it intentionally Aug. 21. (Photo: KDVR/Screenshot)
According to a GoFundMe page set up to help Isaiah and his mom, the accident ripped a muscle in his neck, so he needed a neck brace. He also has five screws in his knee, needed 20 to 30 stitches in his head, and was put on oxygen.
As of publication, the crowdfunding campaign had raised nearly US$24,000 of its $20,000 goal.
"I hope that Isiah recovers from this senselessness," wrote Tracy Lubbehusen on GoFundMe.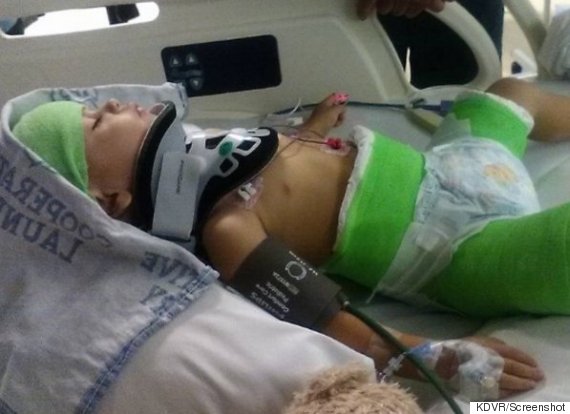 Two-year-old Isaiah has a long recovery ahead of him after a terrible car accident. (Photo: KDVR/Screenshot)
"I'm also hoping that 'dad's' insurance will take care of this too. Sue him for everything!!"
Weitzel is currently being held on US$500,000 bail, according to Arapahoe County records.
Isaiah's mother, Nancy Lopez, told KUSA-TV that the boy has a cast on half his body. While he's out of hospital, he has a long recovery ahead of him.
She also said that their son wasn't a surprise, despite Weitzel's statements about not wanting to be a dad.
"I don't understand why or how he could do something like this, but I'm hoping Isaiah recovers soon and people pray for us and for my son to get better," she said.
You can see more on the story in the video above.
Also on HuffPost
Saskatchewan's Most Wanted (July 2016)