Danny Ramadan has made a strong name for himself in Vancouver since he fled the Syrian civil war five years ago.
The activist has long worked to raise awareness of the struggles of Syrian LGBT refugees, and was honoured this year by being asked to serve as grand marshal of the 2016 Vancouver Pride Parade.
But Ramadan's strong reputation didn't mean much to a TD bank branch that refused to let the activist withdraw money that had been sent to him from Germany.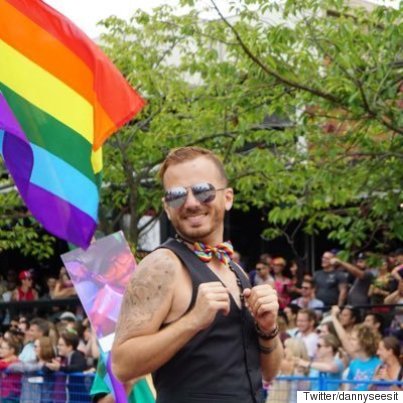 Danny Ramadan's Twitter profile picture. (Photo: Twitter/DannySeesIt)
In June, Ramadan wrote article for a German research publication and was paid €200 ($292CAN), he wrote on Facebook.
He had that money transferred to a TD branch in Vancouver, and it arrived on Aug. 15.
But Ramadan only found out about its arrival when he received a call from TD's fraud department, saying the bank would "study [his] claims and release the money in two days."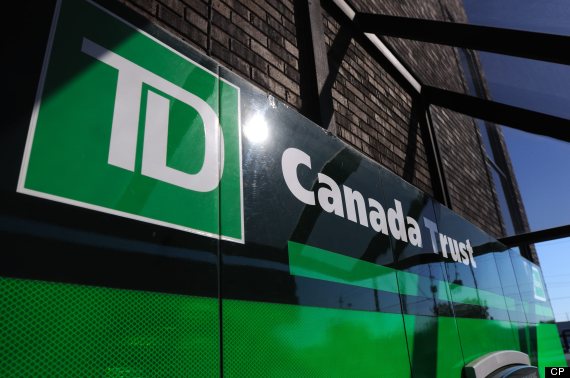 A TD Canada Trust branch. (Photo: CP)
Ramadan still hadn't received his money a week later. So he called TD, and the bank told him to speak to his branch directly.
He spoke with the branch on Friday, and was told that the money was still being held. Ramadan went back on Tuesday, and was informed that the money had been sent back to Germany.
He said a bank rep told him it had to do with the "political relationship" between Germany and Canada.
"If my last name is not Ramadan, then maybe the conversation would not happen."
However, Ramadan said he believed a different factor was at play.
"It's frustrating because it tells me that at the end of the day regardless of what I do, I'm not going to be treated the same, like if my name was different," he told CKNW Radio.
"If my last name is not Ramadan, then maybe the conversation would not happen."
TD told the radio station that the bank doesn't discuss individual cases, but that it has a number of practices to help prevent fraud. It also said it and could work with Ramadan to resolve his situation.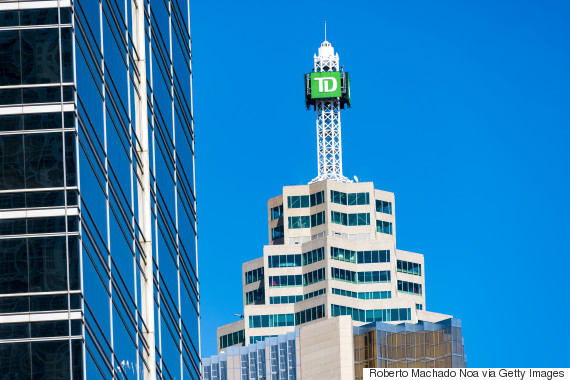 The TD Canada Trust tower on the Brookfield Place in Toronto. (Photo: Roberto Machado Noa/LightRocket via Getty Images)
Ramadan eventually received the payment after speaking with a branch manager.
He said they had an "extremely pleasant meeting" in which the manager apologized and promised to raise the issue with the bank.
She also said she'd "make sure such an issue never occurs again" to Ramadan or other Syrian refugees," the activist wrote on Facebook Wednesday.
Follow The Huffington Post B.C. on Facebook, Twitter, and Instagram
Also on HuffPost
Oxfam Aid Work For Syrian Refugees