McDonald's rolled out healthier Chicken McNuggets at its Canadian restaurants a month ago — and health experts are laughing.
An ad for the "better" nuggets, posted on YouTube earlier this month, shows a boy and girl sitting down to eat at McDonald's. The boy later turns out be the girl's father.
A narrator says, "We all want what's best for our kids."
That quote has some health advocates chuckling and scoffing, according to CBC News.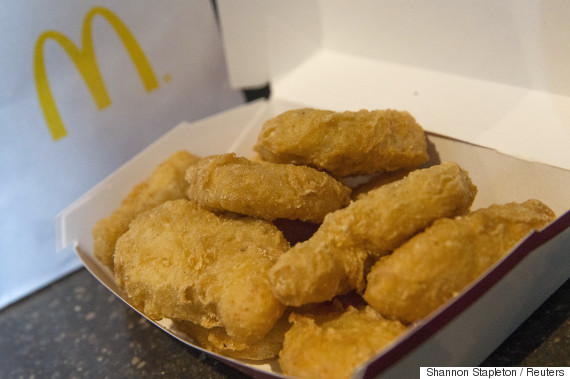 A McDonald's 10-piece chicken McNuggets is photographed at the Times Square location in New York on March 4, 2015. (Photo: Shannon Stapleton/Reuters)
Bill Jeffery, executive director of Ottawa's Centre for Health Science and Law, called the ad "grossly misleading."
"What they're advocating is so far removed from good nutrition, it's almost kind of laughable," he added.
Meanwhile, Edmonton dietitian Emily Mardell found it problematic that a line like that "set up the whole ad."
McDonald's has spent about a year revamping its popular McNugget after the fast food giant said it would stop using chicken raised with antibiotics in March 2015, Forbes reported.
The new nuggets are preservative-free, and the chain hasn't had to find an alternative because its inventory turns around so quickly, the magazine added.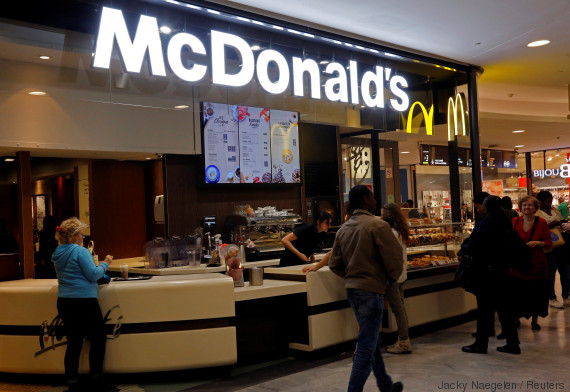 A McDonald's restaurant in Paris, France on June 13. (Photo: Jacky Naegelen/Reuters)
McNuggets are prepared differently in the Great White North: the company's Canadian arm has taken out ingredients such as safflower oil, chicken skin, and TBHQ (a preservative that extends a food's shelf life) from its cooking oil, reducing the McNuggets' nutritional content from 180 to 170 calories.
"We did lots of consumer research," McDonald's Canada director of menu management Nicola Pitman told the Toronto Star. "Anybody would be hard-pressed to tell the difference."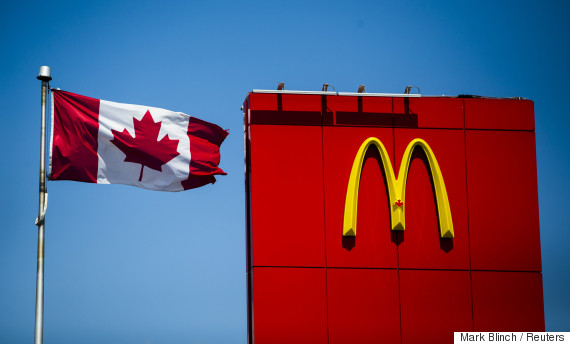 A Canadian flag waves beside McDonalds fast food restaurant in Toronto on May 1, 2014. (Photo: Mark Blinch/Reuters)
The new McNugget is just the latest move in a broader effort to revamp the McDonald's menu.
The company has also revealed plans to take high-fructose corn syrup out of its burger buns.
But even that move has been criticized. Taking such an ingredient out of the buns won't necessarily make them healthier, Michael Jacobson, executive director at the Centre for Science in the Public Interest, said earlier this month.
McDonald's has also started using margarine instead of butter in its Egg McMuffins, and has been putting spinach and kale in its salads.
Also on HuffPost