Just weeks after she saw the Tragically Hip perform their final concert in Winnipeg, Joanne Schiewe, an avid fan of the Canuck band, died of the same brain cancer Hip frontman Gord Downie has.
The 36-year-old passed away after battling stage 4 glioblastoma on Monday night, according to a Facebook post by her partner, Jared Spier.
"For the past few months, I've helped as Jo's voice along her journey. It's been hard at times, but today was the hardest," Spier wrote.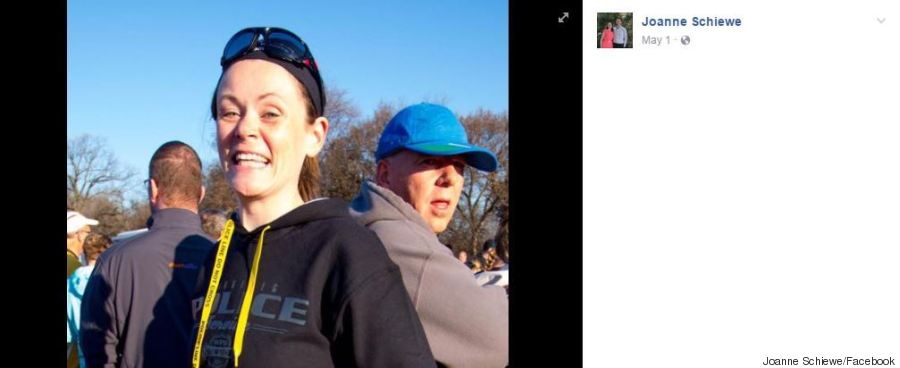 Joanne Schiewe died on Monday after battling brain cancer.
"After five straight days of the hardest fight, that only a true champion's heart could muster, Jo finally left us." he continued. "She was surrounded by incredible love, but as Jo inspired such beauty (and ridiculousness) in those around her, that seemed to always be the case."
According to Global News, Schiewe — a Winnipeg native — was diagnosed with cancer in Feb. 2015 and was told by doctors she had six to 18 months to live.
An avid runner, Schiewe completed an Ironman race in Colorado in 2014 and was training for a half-Ironman this summer until she had to pull out of the competition as her new medication had taken a toll on her body.
In May, Downie announced his diagnosis and the Hip embarked on their new (and possibly final) tour, which ended on August 20, in the band's hometown of Kingston, Ont. The final show was reportedly watched by one-third of Canadians via the CBC.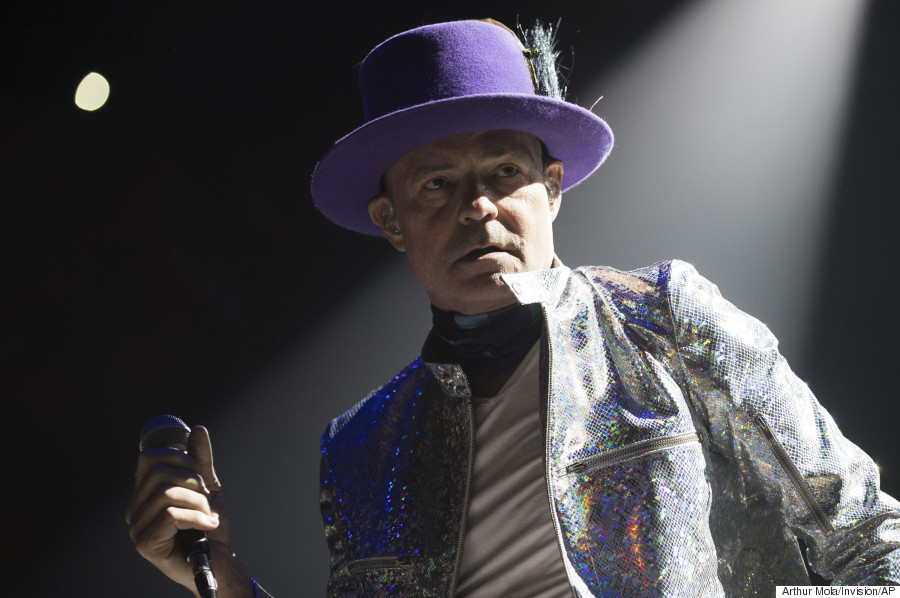 Schiewe and Spier were given donated tickets to the band's Winnipeg show, after their first attempt to purchase their own tickets online failed.
In the days leading up to the concert, her health began to fail, however she pulled through long enough to see her favourite band.
"It was a bit overwhelming at times just because of what the tumour had done … but it was wonderful and I have really, really fond memories of the whole night," Spier told the CBC.
"Just walking out of the concert with her, the number of people who just showed up next to her and recognized her and said, 'Oh my God, you made it to the concert. That's so wonderful.' That was also overwhelming for her, but when we had a chance to reflect on it afterwards, she was really touched by that."
According to the Canadian Press, gliobastoma is the most common and aggressive cancerous-primary brain tumour and has a rate of about two to three per 100,000 people in Canada, the U.S. and Europe.
Downie is currently being treated at Sunnybrook Health Sciences Centre in Toronto.
Also on HuffPost
The Tragically Hip, July 2016