Way before "squads" became a thing, we had The Baby-Sitters Club. The beloved book series by Ann M. Martin followed a group of friends we all wanted to join.
While the novels were published over a period of 14 years from 1986 to 2000 (that's 30 years ago), we can't help but wonder what happened to Kristy, Dawn, Claudia and the rest of the gang once they grew up. Did Kristy pursue her love of softball? Did Mary Anne and Logan end up tying the knot? And did Mallory go on to have a big family like her parents?
Watch the video above to see what the fictional gang is up to now!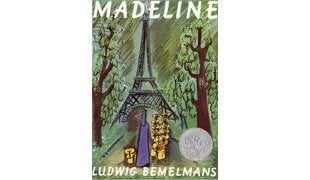 13 Classic Books You Have To Read To Your Kids Before They Turn 5