For anyone who's thinking about hiring a videographer to film their wedding, this story will make you think twice.
A San Francisco bride is suing her videographer after footage of her drunk husband trying to remove her garter belt and falling down on top of her went viral last year.
The lawsuit seeks compensation for "intentional infliction of emotional distress" from George Street Photo and Video, according to NBC.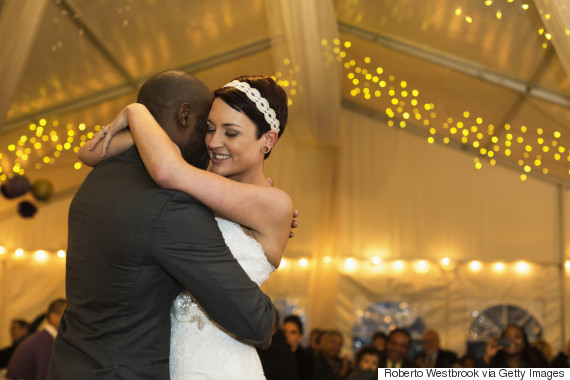 The bride, who's going by Jane Doe to protect her identity, claims she and her husband hid the video so that it couldn't be watched by anyone. However, additional footage they claim didn't know existed was posted online and racked up millions of views. Although Doe claims to have attempted to have the video removed several times, the footage kept popping up online.
In a statement to NBC, George Street founders said: "In our 12 year history of capturing, editing, and delivering thousands of wedding photos and videos, we have never experienced anything like this."
"We are very disappointed and upset by this situation, and we have spent considerable time removing our video from the Internet."
The clip, which was originally uploaded to YouTube, left the newlyweds "shocked, mortified, anguished, humiliated and shamed," according to the lawsuit.
"They can do whatever they want with it"
However, even though the couple appear in the video and paid for George Street's services, they don't own the video — the company does.
"Any photograph by any photographer is considered creative work, that belongs to the author — the photographer — and they have full rights," University of San Francisco law professor Robert Talbot told NBC.
And according to attorney Robert Schenk, who runs WeddingIndustryLaw.com, this bride probably won't win her case.
"Whenever a videographer or photographer approaches a couple with a contract, generally they are getting paid money to take the images, but they're going to be the copyright owner of the images by default," Schenk told Yahoo Style. "They can do whatever they want with it."
So make sure you read the fine print in your videographer and photographer's contracts before you sign on the dotted line.
Also on HuffPost
49 Of The Sweetest Wedding Photos