Nick Huckson's plumbing business in Sault Ste. Marie, Ont. is less than two months old and it's already going bananas.
It's all thanks to the glorious decal on the truck for The Sault's Plumber: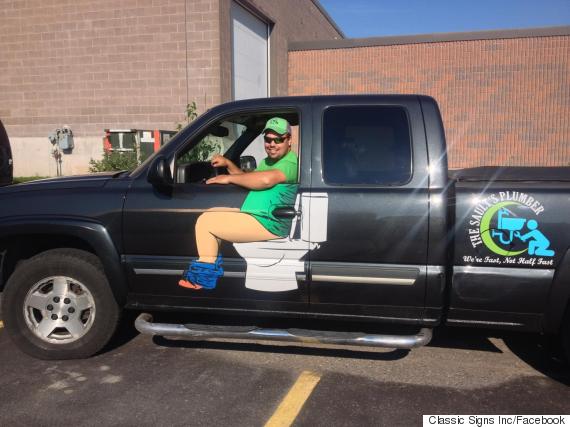 Revel in this truck's glory. (Photo: Classic Signs Inc./Facebook)
According to SooToday, Huckson got the brilliant idea for the design from his grandfather. He worked with Classic Signs Inc. to get the decal done.
After a photo of his vehicle in all its s****y glory went bonkers on Reddit, Huckson's phone wouldn't stop ringing.
Outlets including NBC, Mashable and BuzzFeed have picked up the photo, and it's been shared thousands of times online.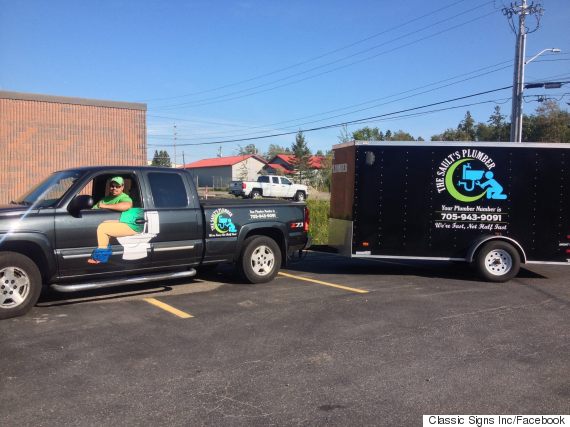 Huckson got the idea for the truck decal from his grandfather. (Photo: Classic Signs Inc./Facebook)
"I was just hoping to get some attention here locally," he told KWQC. "I had no idea the photo would go viral."
The 25-year-old told SooToday he just wanted an ad people would remember. "As soon as they looked at my truck, I wanted it to stick in their mind," he said.
Fans praised the truck design on Huckson's Facebook page as "brilliant advertising."
Huckson told Today his grandfather was "giggling like a little schoolgirl" when he saw the truck, which somehow makes this entire thing even more hilarious.
Also on HuffPost
17 Funny Signs To Be Thankful For