We're proud Canadians year-round, but apparently on Canada Day, we really like to show it — even more so than our neighbours south of the border do on Independence Day!
Over the July long weekend, Instagram users in both Canada and the US were feeling very patriotic. Combined, they used the hashtags #CanadaDay and #IndependenceDay more than 200,000 times, Wayfair.ca reports.
"Our grand total breakdown of patriotic Instagram posts reveals that 'Murica garnered nearly twice as many as our O Canada: 134,255 and 70,761 respectively," a spokesperson Wayfair noted in a press release. "However, with the U.S. population clocking in at about 321 million people and Canada's resident count at 36.1 million, the Instagram tallies can be deceiving."
It is only after the numbers are broken down per 1 million people that it becomes clear #CanadaDay eclipses #IndependenceDay, garnering nearly 2,000 posts compared to less than 420.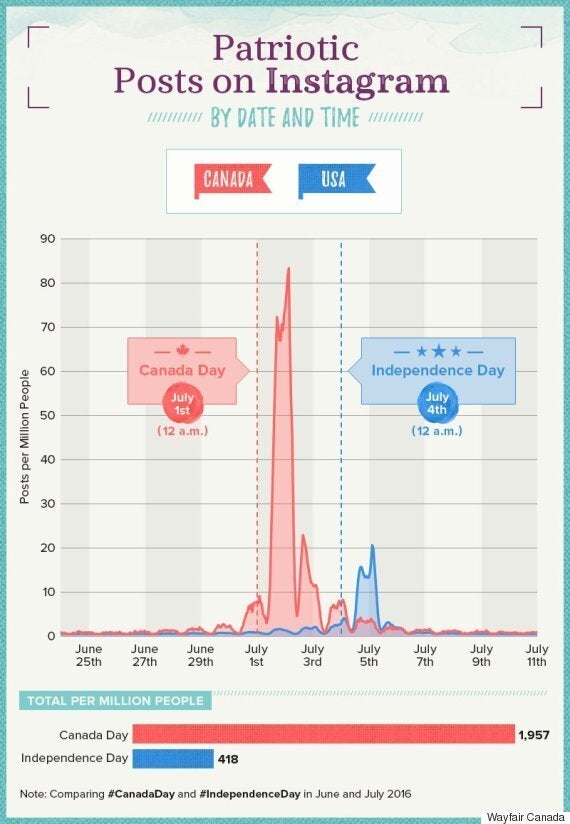 Even when broken down further to look at the specific celebration days, #CanadaDay came out on top garnering 81.8 posts per 1 million by 11 p.m. on July 1 — #IndependenceDay only recieved 20.2 posts per 1 million by 11 p.m. on July 4.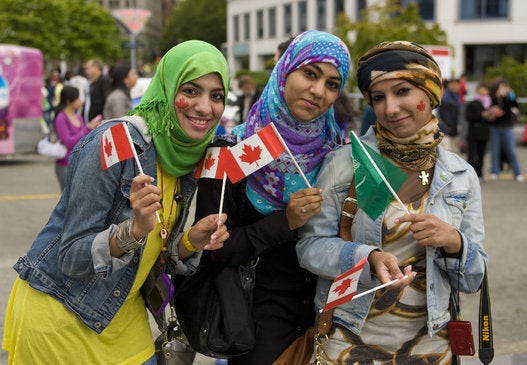 Canada Day Celebrations Of Years Past