A 17-year-old boy in Mexico died recently after his girlfriend gave him a hickey, according to local media reports.
Julio Macías González, who lived in Mexico City's Iztapalapa neighbourhood, died of a stroke after the hickey caused a blood clot that travelled to his brain, doctors concluded, according to Info Noticias.
He came back from an outing with his girlfriend and was sitting down to dinner with his family when he started having seizures, the outlet reported.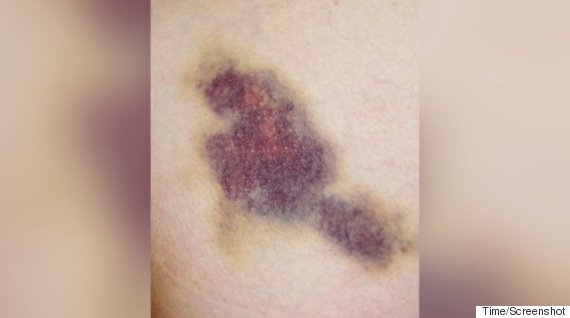 A hickey on the side of a Mexican teen's neck led to a stroke. (Photo: Time/Screenshot)
His parents never approved of the relationship, according to Hoy Estado de Mexico. The woman was seven years older than him and disappeared after the incident.
Not the first stroke attributed to a love bite
A 44-year-old Maori woman in New Zealand also suffered a stroke back in 2010, thanks to a small bruise that doctors discovered on the right side of her neck, according to the New Zealand Medical Journal, which she confirmed was a hickey.
One of the doctors who treated her told the Telegraph he'd never seen a case like that in medical literature.
"Because it was a love bite there would be a lot of suction," he said.
"There was a clot in the artery underneath where the hickey was."
Also on HuffPost
Wild X-Rays And Medical Photos