Edmonton actor Jesse Lipscombe was shooting an ad to promote how great it is to live in the city when a car full of people began hurling racial slurs at him.
Lipscombe was walking downtown on Wednesday, with a camera rolling behind him, when the car pulled up.
A passenger in the car began shouting, "the n*****s are coming, the n*****s are coming."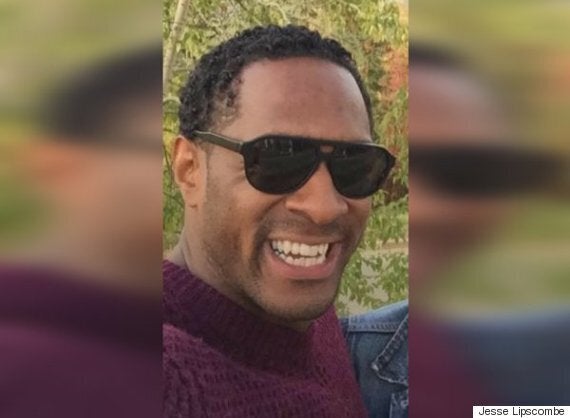 Actor Jesse Lipscombe is also a former competitive high jumper. (Photo: Jesse Lipscombe/Facebook)
Lipscombe calmly walked up to the car and opened the passenger door, and asked the person to repeat their comments to him.
"It's a thing with me when people make somebody feel uncomfortable, I like to do the same in return,'' Lipscombe said to The Canadian Press in an interview Thursday.
"I'm not a violent man by any means and ... words go a long way, so I thought I'd go over there and have a discussion with him about his decision to say what he said.''
The passenger got angry, swore at him, and slammed the door. As the car drove off, he shouted the slur again.
"... almost every person of colour has dealt with things like this before."
Lipscombe shared the video on Facebook with the caption, "What is better than a random knockout? A public shaming."
Lipscombe, who is an actor and personal trainer, was ranked sixth in the world in high jump before the 2004 Summer Olympics in Athens. But a mini-stroke ended his track career.
He's also the grandson of Rollie Miles, a former Edmonton Eskimos running back who was inducted into the CFL Hall of Fame.
He hopes the incident sparks a conversation about racism.
"I have dealt with things like this before. I would say that almost every person of colour has dealt with things like this before. Women have dealt with things like this on a daily basis," he told CBC News.
Edmonton police said the incident shows it's important for residents to step in when they witness racism.
"As a community, we have to stop that from being OK," Insp. Dan Jones told the Edmonton Journal.
Edmonton mayor issued statement
Edmonton Mayor Don Iveson issued a statement condemning the use of racist language by the car's occupants.
"No one in our city should ever be exposed to hateful comments like this,'' he said.
Iveson said he contacted Lipscombe to offer his support.
Cyclist hit with racial slurs
It's the second time this summer racism in Edmonton has been caught on video.
In July, Bashir Mohamed was cycling downtown when the passenger of a truck behind him honked and shouted a racial slur at him. Police decided not to charge the man with a hate crime.
With files from The Canadian Press