When it comes to Netflix, customers have no chill.
A study by Digitalsmiths, a unit of TiVo, has found that 21 per cent of current Netflix customers would still pay for the service if the subscription rate was hiked to $16 per month, Variety reported.
Netflix recently underwent a price change in both Canada and the U.S. Canadian viewers who signed on to the streaming service's high-definition offering are now paying $9.99 per month, up from $8.99 in 2014.
In the survey of 3,114 adults aged 18 and over in Canada and the U.S., only 8.4 per cent would pay if it cost up to $19, and 6.5 per cent said they'd continue subscribing if it cost $20 to $23.
A measly 1.4 per cent said they would keep paying for Netflix if it cost over $32.
The survey also said that consumers consider Netflix's price its most appealing facet (58.9 per cent), followed by its allowance for customized profiles (55.1 per cent) and its search capabilities (49 per cent), as reported by Business Insider.
People were, however, less impressed with Netflix's subscription rate this year compared to the last one.
Four per cent fewer people listed price as their favourite Netflix feature in the most recent poll.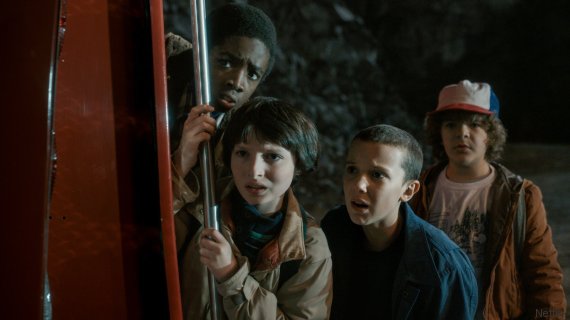 The cast of "Stranger Things," a popular Netflix offering. (Photo: Netflix)
The survey comes as Netflix's recent stock performance has drawn varying reviews from different analysts.
It was worth US$97.38 on Thursday after trading closed, and was given a "sell" rating by Victor Anthony of investment firm Axiom Capital Management, according to Barron's.
Anthony cited "rising competition, diminishing pricing power, and rising content costs."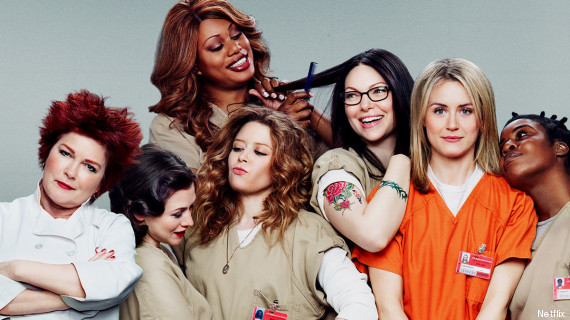 Cast photo from "Orange is the New Black," another popular Netflix offering. (Photo: Netflix)
RBC Capital Markets, however, has a different view. The bank said in a note last week that the streaming service is seeing "record high usage levels," with 54 per cent using Netflix to watch TV and movies in August, compared to 50 per cent in May.
That's more than YouTube (47 per cent) and Amazon (30 per cent).
The bank also noted that 67 per cent of subscribers say they are "extremely" or "very" satisfied with the service, compared to five per cent who say they're likely to cancel in the coming three months.
Also on HuffPost
Netflix Canada Picks for September 2016