Don't count the oilsands industry among those rushing to see marijuana legalized across Canada.
Legalized pot would have an "adverse impact on workplace safety and on an employer's ability to ensure a safe work environment," says a letter from Enform to the federal government.
"Enform respectfully submits that any legislation that is considered must address the obligations of employers to maintain a safe work environment and the workplace safety risks associated with marijuana use and abuse," it said in its memo to the Task Force on Marijuana Legalization, Regulation and Restriction.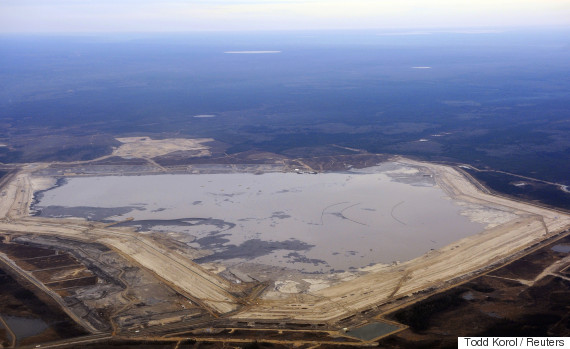 The Suncor tar sands tailings pond at their oilsands operation north of Fort McMurray, Alta. on Nov. 3, 2011. A tailings pond holds all the toxic waste from oil sands extraction process. (Photo: Todd Korol/Reuters)
Enform is a safety advocacy organization which has directors that come from bodies such as the Canadian Association of Petroleum Producers (CAPP) and the Petroleum Services Association of Canada (PSAC).
In the letter, Enform president Cameron MacGillivray said the organization is concerned about the link between marijuana use and injury — a correlaton that has been backed up by academic study.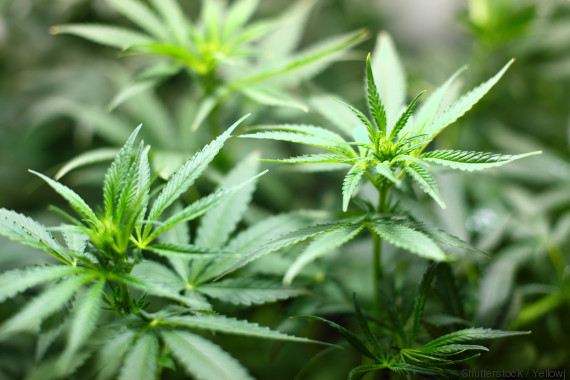 Cannabis plants. (Photo: YellowJ/Shutterstock)
In one study Enform noted, male marijuana users had a "28 per cent higher rate of hospitalization due to injuries" than non-pot users. The rate of injuries among women was 37 per cent higher.
"There can be no doubt that marijuana use is incompatible with working in a safety-sensitive workplace," the letter said.
It noted other studies that say marijuana affects people's alertness and their ability to control machines.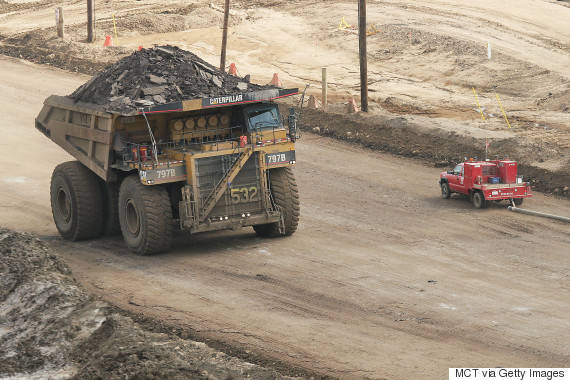 Smaller vehicles are dwarfed by 797 Heavy hauler trucks that cruise through Syncrude's Canada Aurora Mine site open-pit mining operation, 50 miles north of Fort McMurray, Alta. (Photo: Carl Patzel/MCT via Getty Images)
Enform is asking the federal government to implement an "express prohibition on the use of marijuana in safety-sensitive workplaces" if it legalizes the drug.
It also wants the government to ban marijuana use within a short time frame of working a shift on a safety-sensitive site, and to restrict anyone from possessing or selling pot at such workplaces.
Drug testing a controversial industry topic
Earlier this year, an Alberta judge ruled that Suncor's plan to randomly test workers for alcohol and drugs would not violate their privacy, The Canadian Press reported.
That ruling followed a decision by an arbitrator, which agreed with labour union Unifor that Suncor's testing represented a "personal invasion" on workers.
Unifor also argued that Suncor already has an extensive alcohol and drug policy that included fair testing.
Also on HuffPost
WEED: The New Science of Marijuana