It was an anthem during its time, but the Black Eyed Peas' "Where Is The Love" couldn't be more relevant today.
The group reunited to remake their popular 2003 hit, but this time in the company of today's biggest celebrities and people who have faced heartache.
The song, titled #WHERESTHELOVE featuring "The World," has cameo appearances by the likes of Usher, Justin Timberlake, Mary J. Blige, Diddy, Kris Jenner and The Game.
Along with musical artists, the group also reached out to family members of black men who were recent victims of police brutality, along with Dallas Police Chief David O. Brown, People magazine reports.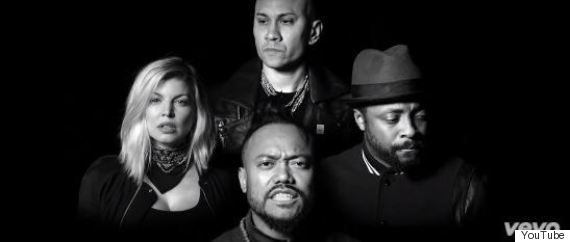 Canadian model Winnie Harlow is also shown shedding a single tear.
Group members Will.i.am, apl.de.ap, Taboo, and Fergie sing their original verses in the almost six-minute video below, but also add new lyrics with the help of their incredibly talented co-stars.
Heartbreaking photos shown in the video include an image of two-year-old Alan Kurdi, who was found dead on a Turkish beach; Black Lives Matter protests and a recent image of a dusty and bloody Syrian boy sitting in a chair. The images symbolize hate, war and crime.
And the answer, like the title suggests, is love.
Watch the full video below and be prepared, this will make you weep.
ALSO ON HUFFPOST:
Black Lives Matter Protests In The U.S. 2016