The Calgary Humane Society is looking for the public's help after four kittens were found abandoned in a dumpster.
On Wednesday, the kittens were rescued from a sealed box in the alley of the 3300 block of 44 Ave. S.E.
A Humane Society representative said the circumstances of the kittens' abandonment were extremely cruel.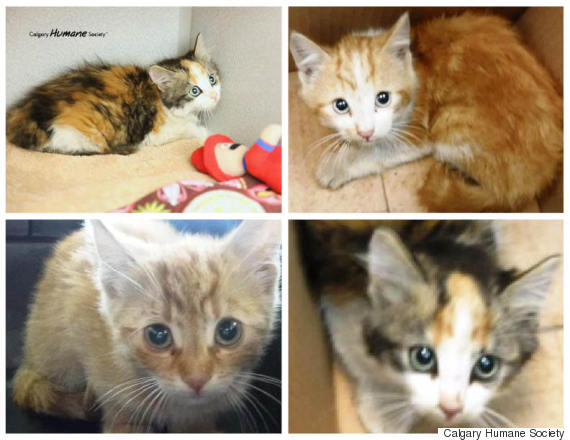 These four kittens were left sealed in a box in a Calgary dumpster. (Photo: Calgary Humane Society)
"These vulnerable kittens were not set free or left behind. They were maliciously sealed in a box and tossed in a garbage dumpster with no possible way to escape," said Brad Nichols in a release.
"There was clear intent to ensure these kittens did not have an opportunity to fend for themselves."
The Calgary Police Service and the Calgary Humane Society are asking anyone with information to come forward.
Also on HuffPost:
Two-Legged B.C. Kitten Gets 3D Wheelchair