A Conservative leadership contender has elaborated on what she sees as "anti-Canadian values."
Ontario MP Kellie Leitch caused a stir this week after The Canadian Press revealed her campaign asked supporters in a survey if the federal government should screen refugees and landed immigrants for values that clash with this country.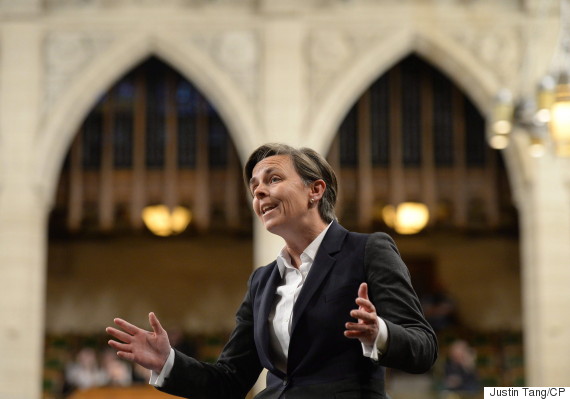 Kellie Leitch rises during question period in the House of Commons in Ottawa on April 24, 2015. (Photo: Justin Tang/CP)
For some, the news harkened back to a controversial moment during the election campaign last year, when Leitch promoted creating an RCMP tip line for so-called "barbaric cultural practices" such as forced marriage or female genital mutilation. The Conservative pledge spurred accusations of xenophobia and anti-Muslim prejudice.
In a statement released Friday, Leitch pledged she would not shy away from such discussions.
"In my bid to become the Prime Minister of Canada, I will be putting forward policies that will make Canada safer, stronger and that will enhance a unified Canadian identity," she said.
Leitch says she feels "very strongly" about the proposal to screen potential immigrants for "intolerance towards other religions, cultures and sexual orientations, violent and/or misogynist behaviour and/or a lack of acceptance of our Canadian tradition of personal and economic freedoms."
"Canadians can expect to hear more, not less from me, on this topic in the coming months."
Debating these matters, she said, requires tough conversations that go beyond "simplified labels" and sound bites.
"Canadians can expect to hear more, not less from me, on this topic in the coming months," she said.
U.S. Republican presidential nominee Donald Trump has also called for potential immigrants to undergo "extreme vetting" to test their views on religious freedom, gender equality and LGBTQ rights.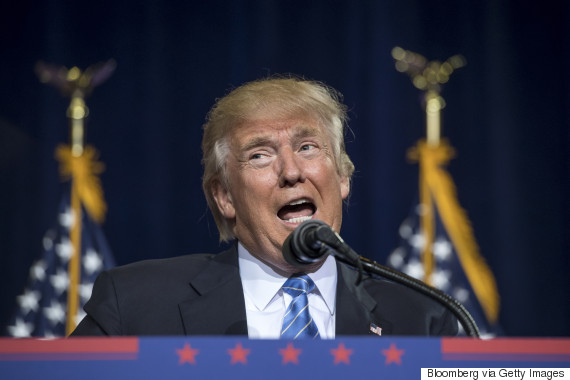 Donald Trump speaks during a campaign event in Phoenix, Arizona, U.S., on Aug. 31. (Photo: David Paul Morris/Bloomberg via Getty Images)
Chong blasts idea
Fellow Tory leadership candidate Michael Chong was critical of Leitch's remarks. He took to Facebook with a statement Friday afternoon saying that the notion that some immigrants are "anti-Canadian" doesn't represent his party.
"The language and context that Kellie used has led key Conservatives, including Prime Minister Harper's former Director of Policy, to criticize this move as the worst of dog-whistle politics," he said. "Conservatives need to unite around a fiscally conservative agenda that is inclusive of Canadians from diverse backgrounds."
Tories will win in 2019, Chong added, by focusing on economic issues and not those matters that "pit one Canadian against another."
Tip line regret
In an interview with Power & Politics last spring, Leitch teared up over the controversy surrounding the tip line. Leitch said that if she could go back in time, she would not have made that announcement.
"We weren't talking about race, we were talking about kids," she said. "But that message was completely overtaken and I regret that. And I regret that it occurred, and it shouldn't have been done."
Leitch said much the same in an interview with the Saskatoon StarPhoenix published online Friday. She said her intention in that announcement was to stand up for "victimized" women and girls.
But she also suggested the tip line was a good idea that just wasn't communicated effectively.
"All Canadians would want to protect young women and girls from any atrocity, and we didn't articulate it clearly that day. The important part of the message was overtaken, and I take responsibly for that," she told The Star Phoenix.
Leitch, a surgeon first elected to the House in 2011 in the riding of Simcoe-Grey, served as labour minister and minister for the status of women under former prime minister Stephen Harper.
In April, she became the first Conservative to jump into the race to replace Harper. Early fundraising numbers show her ahead of other leadership candidates.
Leitch's full statement can be read below:
With files from The Canadian Press
Also on HuffPost
Conservative Leadership Candidates