Former Playboy cover girl and actress Pamela Anderson is urging all of us — men in particular — to stop watching and consuming pornography.
In a recent op-ed for the Wall Street Journal, the 49-year-old B.C. native teamed up with Orthodox Jewish rabbi and author Shmuley Boteach to highlight what they believe are the dangers of pornography.
In the piece, Anderson and Boteach say indulging in porn has "corrosive effects on a man's soul and on his ability to function as husband and, by extension, as father," and that porn is for "losers."
"How many families will suffer? How many marriages will implode? How many talented men will scrap their most important relationships and careers for a brief onanistic thrill? How many children will propel, warp-speed, into the dark side of adult sexuality by forced exposure to their fathers' profanations?" they write in the op-ed.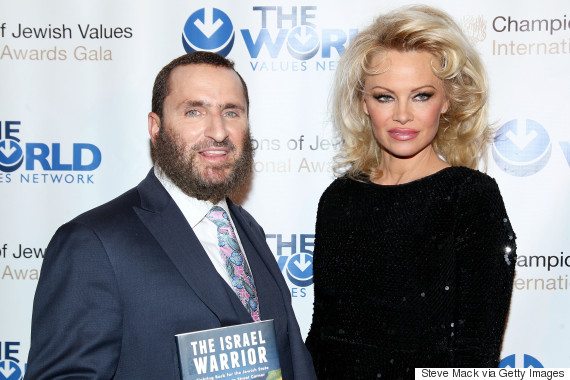 Rabbi Shmuley Boteach and Pamela Anderson.
In the video above, the co-writers mention the latest sext scandal of 51-year-old U.S. politician Anthony Weiner, who allegedly recently sent vivid tweets and photos of his crotch to a woman on Twitter — with his young son by his side in one of the pics.
Anderson and Boteach argue that sexting is an addictive part of pornography, in response to Weiner's scandal.
The website Motto says that while the two believe their op-ed is meant to urge people to rethink porn and focus on eroticism, sex with love and building relationships, some feel their views are doing more harm than good.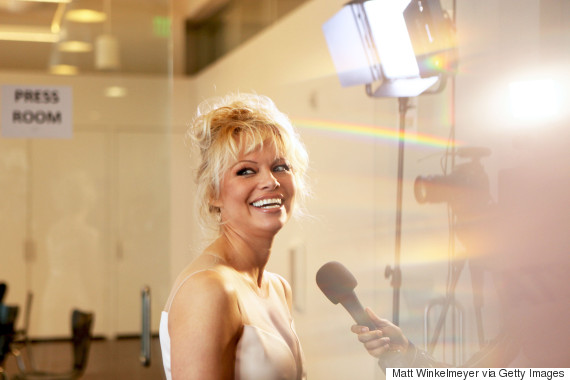 "Pamela Anderson is an icon of sex and screen — which makes her backward, unsubstantiated opinions on pornography even more disappointing," writer Amy Zimmerman of the Daily Beast writes. "It seems like quite a stretch to cite pornography as the source of these men's unhappiness. Countless male writers have spent their entire lives writing about middle-class, masculine ennui — Pamela Anderson and her rabbinical partner in crime aren't going to instantaneously diagnose it away."
Meanwhile, the Independent's Cindy Gallop argues it's not about banning porn from our lives, but rather changing our attitudes towards it.
"We have to understand that everyone is a sexual being, and we have to incorporate that into our everyday lives instead of refusing to talk about sex, and then throwing up our hands in horror at the fact that people watch porn," she writes.
Read Anderson's full op-ed here.
ALSO ON HUFFPOST:
Pamela Anderson's Fashion Moments