Recently, MAC launched a line of Trolls-inspired pieces that breathed new life into our summers and made some of us (hello!) seriously regret donating our Troll collections about 20 years back.
Which then sparked a rabbit hole of nostalgia and repeated cries of "I can't believe I gave those away." So, because the end of summer is the perfect moment to capitalize on our hopes, fears, and disbelief at our own bad judgement, here are the pop culture merchandise tie-ins that we once had, once loved, and won't ever get back because life is unfair. How dare we?
1. Hawaiian Fun Barbie™ Lip Balm
Oh, you think I'm talking circa-'16 Barbie merch? How dare you. I'm talking the past. I'm talking the first Barbie I ever owned (bought with my own allowance money, thanks) and the corresponding lip balm that reflected the theme of the Barbie in question. (See: pineapple.) Granted, in retrospect, girlfriend came with a "perfume bracelet" which I now realize I should've been putting on my lips. But that's just a testament to the greatness of this product: I used perfume as lip balm and didn't die.
Runner up? Glitter Hair Barbie™ and the hair stuff that was impossible to comb through.
2. Spice Girls Fashion Makeup
It is 2016 and I'm still not sure if this was lip balm or eyeshadow or some weird set that amalgamated all. Which says something because I, like you, owned it.
Which is just a testament to the glory of the decade and our allegiance to the Fab Five. In short, "Fashion Makeup" isn't a thing. Arguably, they sold us Halloween-level cosmetics we believed would transform us into Posh and/or Baby Spice and couldn't be more wrong about. But so what? We were visions. We were Fashion Makeup connoisseurs. And most importantly, we'd do it all over again.
3. One Direction Palettes (and Perfume)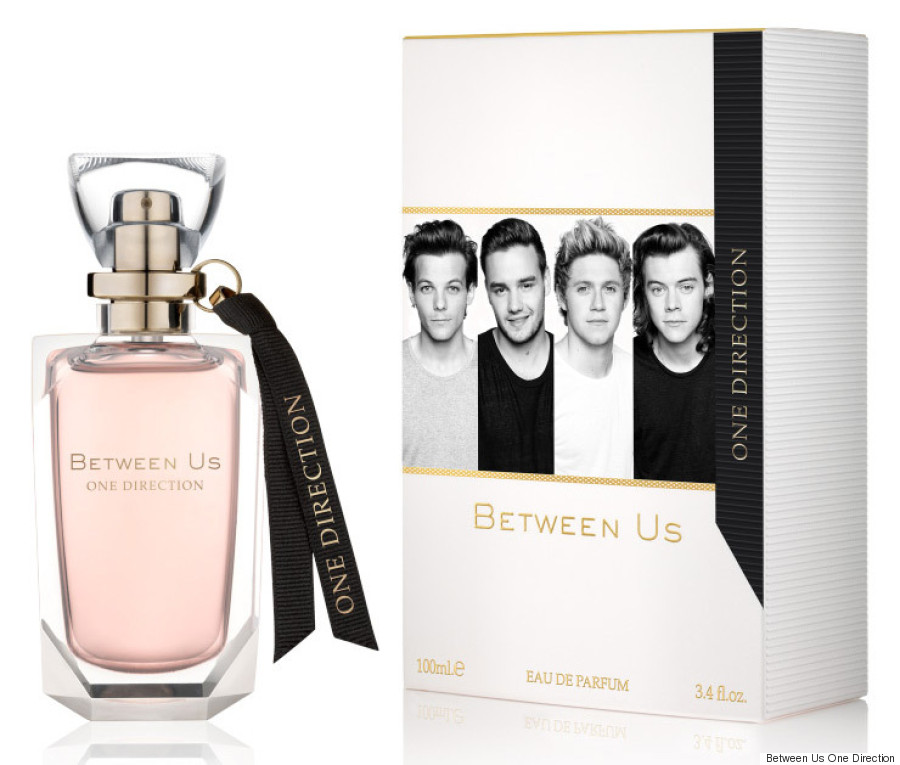 It's important to know that I have this, that I use this, that I love this, and that it counts as "nostalgia" because One Direction is over and it's time to accept it.
But that being said, how dare anyone think they can come close to the merchandise of the world's most popular boy band. Between their several fragrances, their eyeshadow palettes, their lip glosses, their nail polishes, their hair ties, their underwear (official underwear was an actual thing), their T-shirts, their toys, and their whatever-else-you-can-possibly-think-of, 1D capitalized on our wallets, hearts, and faces more than any other famous has in history. Don't believe me? Just see how much any Zayn-included merch is going for on eBay. (A reasonable price, TBH. But still.)
4. Disney Bubble Bath
Behold! The most important tie-in to ever exist, despite bubble bath having little to nothing to do with our favourite Disney movies. Even more questionable, not a single bottle truly resembled the characters — plus, as soon as you put the bottles in water (which you obviously did), the soap would leak out and leave you drowning in suds.
But damn it, they were still necessary. Before princess fever graced the late '90s/early 2000s with more merch than you could imagine, owning the bubble bath that corresponded with whatever movie soundtrack you liked singing most allowed you the freedom to declare loudly and proudly, "This is the Disney movie that will define my personal hygiene."
5. '90210'-anything
Admittedly, the true stars of the "90210" merch brigade were the T-shirts, pillowcases, cosmetics, and dolls, but few TV shows have ever had such a monopoly on our penchant for financial commitment like the purchase of "90210's" "Entanglement" (Twister) game (which I personally loved so much I maintained a terrible friendship with a girl down my street just to have constant access). By putting your hand on Brendan and/or Dylan's hand, you became thatmuchcloser to holding their hands in real life. And by playing into this delusion, you justified spending so many beautiful Saturdays nearly wiping out on your friends' basement floors.
6. Britney Spears Inflatable Chair
It didn't matter that there was no way Britney Spears actually owned an inflatable chair. What mattered was that if we wore the same colour lipstick she did in "Baby One More Time . . ." while sitting in the chair, we'd be that much cooler than everyone who didn't.
Although not as cool as anyone who committed to Britney to the point of donning temporary tattoos that were too small to make a real impact.
7. Teletubbies Mini Backpack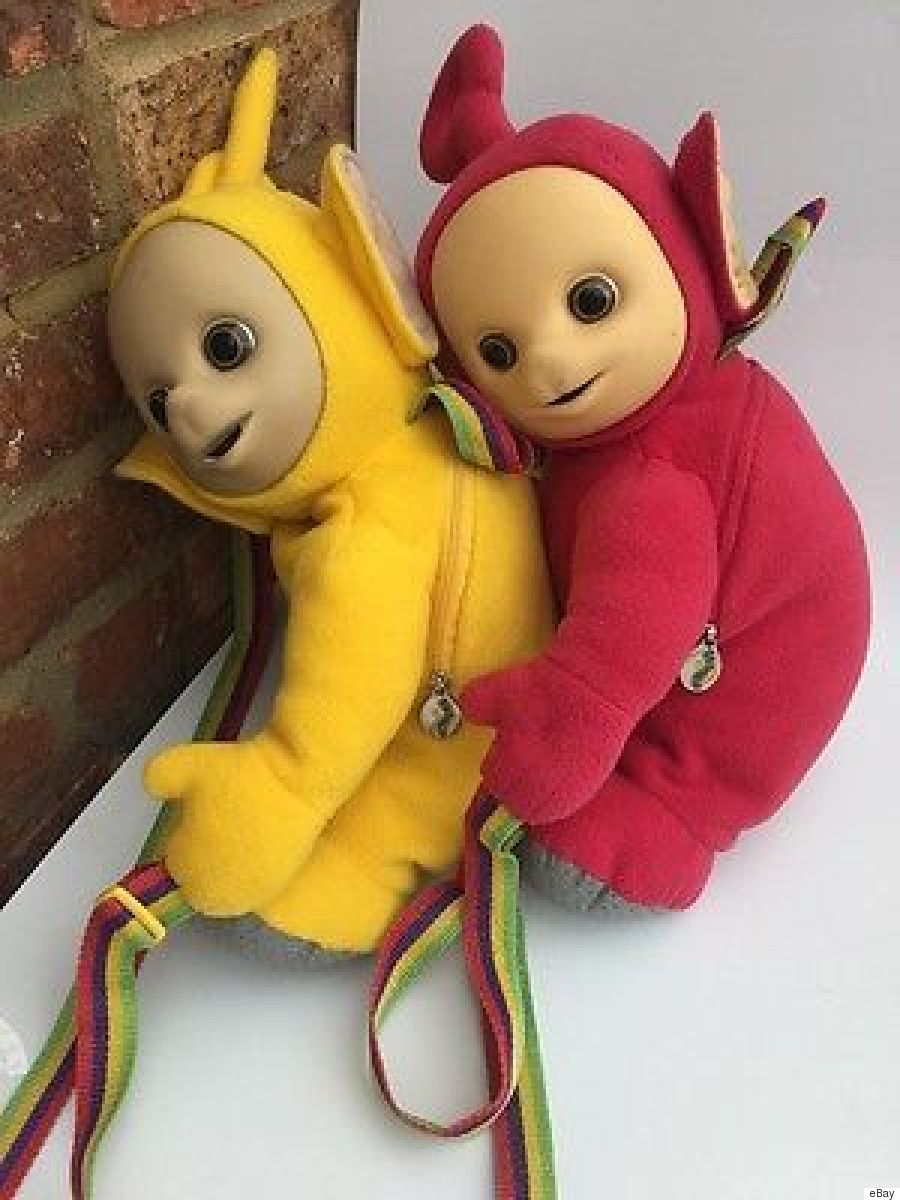 Okay, well we let this happen and then they thrived and then we wore them and for that we should all be ashamed and disappointed in ourselves.
And I would do it again.
Follow Huffington Post Canada Style on Pinterest, Facebook and Twitter!
Also on HuffPost
90s School Supplies We Miss