The price of cattle has been dropping for half a year.
But lowering beef prices at the grocery store has proven tougher than wrangling a bull.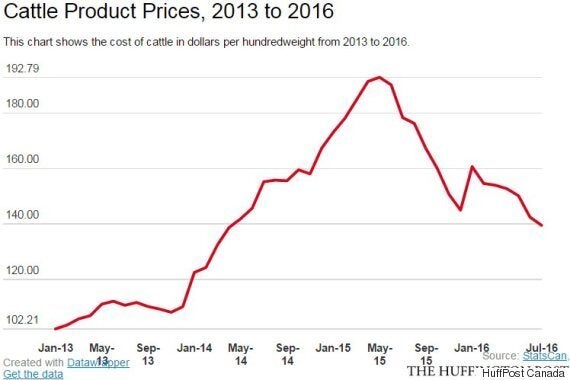 That means prices have fallen to where they were in late 2013, when they hit $110.21.
But while prices are clearly dropping, it could be some time before that translates into a discount at the supermarket, Dalhousie business professor Sylvain Charlebois told Global News.
Charlebois noted that cattle prices dropped as much as 70 per cent during an outbreak of mad cow disease in 2003.
"There was an instant oversupply of beef in the Canadian marketplace, and retail prices barely moved," the professor told the outlet.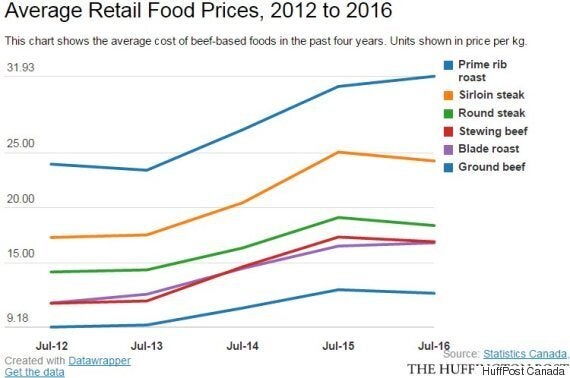 One reason why retail prices take time to go down is the supply of meat available — and prices can stall either way, Russ Mallard, president of P.E.I.-based beef plant Atlantic Beef Products Inc., told CBC News.
"There's a bit of a lag if beef prices start to go up, beef prices don't always show the increase the next day either," he said.
Researcher Brenna Grant told Global that it could be six months before beef prices start to drop.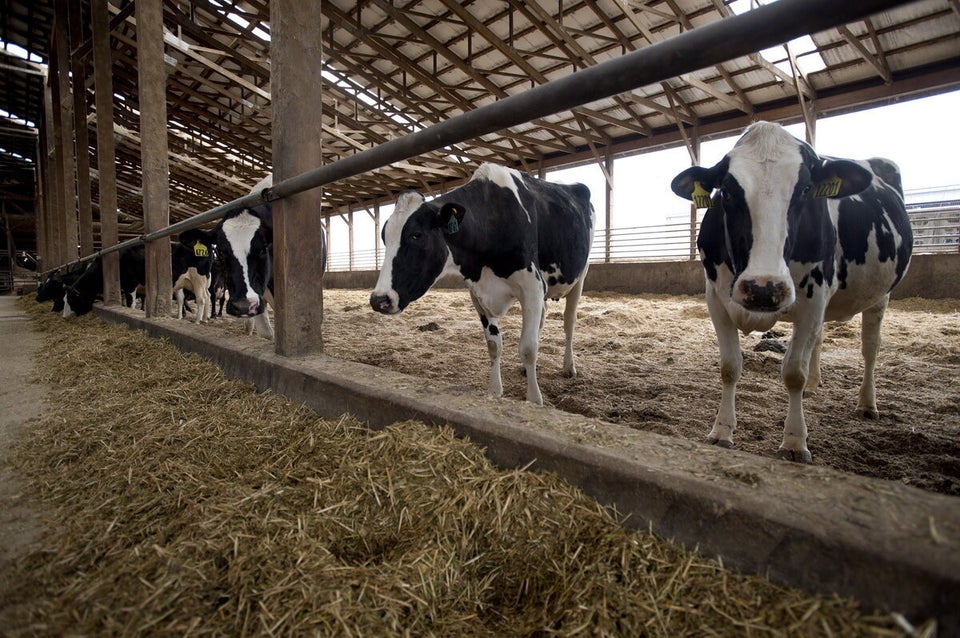 Chilliwack Cattle Sales Dairy Farm