Goddess of life, Rihanna, once sang the famous line, "shine bright like a diamond."
And we did. And we continue to. Even in our daily beauty routine.
Whether it's shimmering highlighters or glimmering bronzers, we love all makeup that shines. It makes us feel like we are made of fairy dust and we just can't get enough of that feeling.
Our latest sparkly obsession? Chrome nails. And you best believe Instagram's biggest beauty gurus are obsessed with them too.
These set of avant-garde nails are unlike any other, reflecting rainbow hues when struck by light. The holographic powder used to create this flashy accessory contains iridescent pigments, meaning every wiggle of the finger creates a shiny after-effect.
How do we know holographic nails are the beauty must-have of the moment? Celebs are flaunting them, too.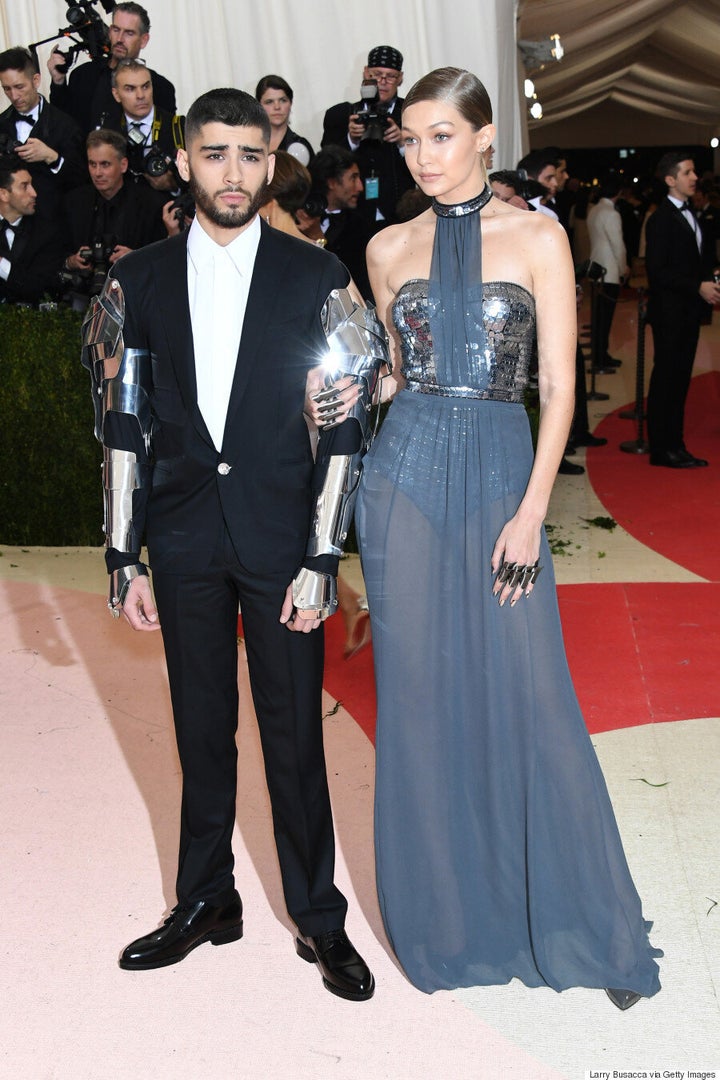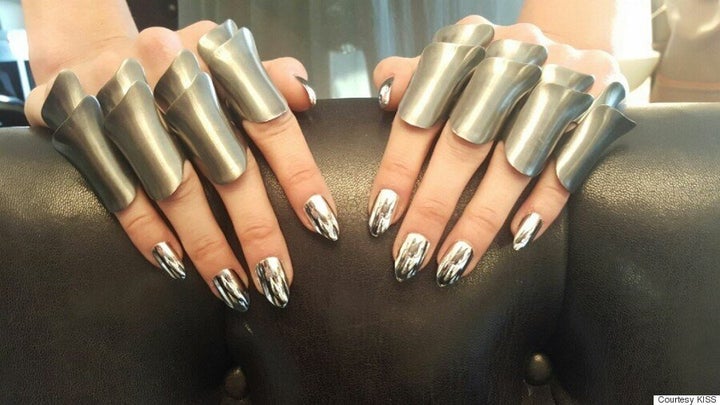 So how do you get the look? Follow these steps by beloved beauty blogger Kandee Johnson.
1. Apply base coat and two coats of gel colour
Just like your regular gel manicure, the first step to achieving the trippiest nails in all of the beauty world is to create a base and let them dry. If you're not at a salon doing this, make sure you have an LED light to cure the nails.
2. Apply a gel base coat or top coat
In the video, Johnson visits her trusty Los Angeles nail artist Yvett from YVY Nails. Yvett explains when it comes to this base coat or the top coat, you need to choose a gel polish that the holographic powder will stick to. You want a polish that has no texture to it, feeling like it's almost rubber. You don't want the polish to be sliding around as you apply the powder.
3. Apply the holographic powder
Now this is the fun part! Holograhpic powder can be found online. The powder used in the video by Yvett is from Ocean Nail Supply. You'll also want to get yourself a brush with a rubber tip to apply. Once applied evenly, dust off any excess powder.
The process is going to look something like this:
4. Apply another gel overlay
This step will protect your nails and prevent them from chipping (and you absolutely do NOT want to chip these beauties). Make sure to seal all the edges of the nail to prevent from peeling, too.
Yup, these nails are from a galaxy far, far away and we're #blessed they've finally landed on earth.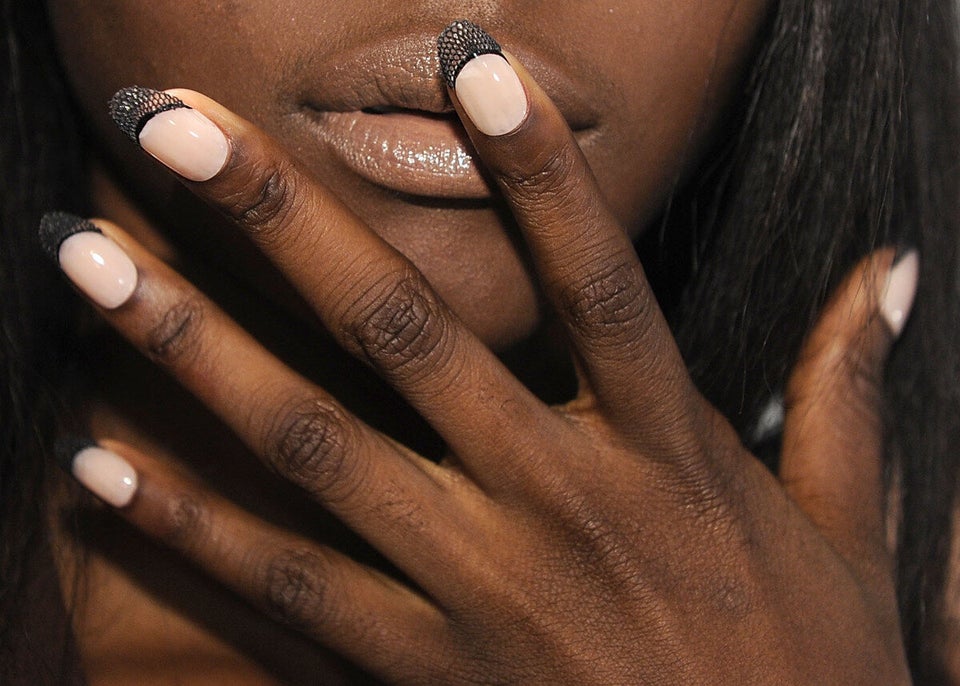 7 Fall Runway Nail Trends To Try