The Labour Day long weekend's rain and chilly weather didn't stop Edmontonians from attempting to break a world record.
From Friday to Monday, 56 people played baseball for 72 hours straight in hopes to beat the record for the world's longest baseball game.
Guinness World Records officials have yet to confirm the feat, but the event was definitely a success in terms of fundraising — raising $250,000 for the Alberta Cancer Foundation.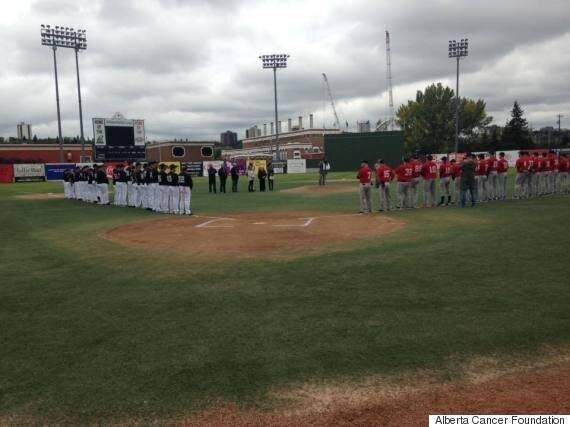 The players line up before the game begins on Friday. (Photo: Alberta Cancer Foundation)
Team Red and Team Black played a total of 237 innings The final score was 378 to 269, a victory for Team Red.
The game was organized by Edmontonian Brent Saik who has lost both his wife and his father to cancer.
In 2015, Saik worked with the Edmonton Oilers to organize the world's longest hockey game. That game raised $1.1 million for the Alberta Cancer Foundation.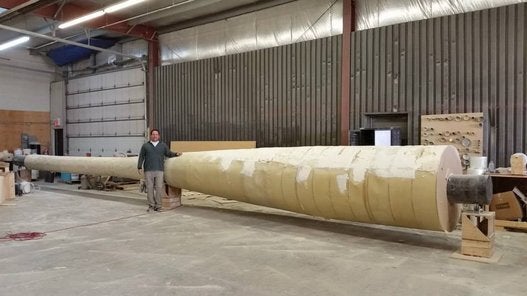 Building Canada's Largest Baseball Bat