Planning family activities can be daunting, even before you leave the house. And once you get to your destination, there aren't any guarantees kids will be well-behaved. Just ask mom bloggers Leigh Combrink and Meg Wismer.
For the Bradford, Ont., sisters, activities with each of their three kids strikes a balance between having fun and being the authority figure.
"When we go out and do activities like that often times you hit a point when someone starts to get silly and that kind of spurs on the other kids to get silly...so sometimes I want to pull the reins and be like 'get it together,' but then sometimes I'm like they're kids and they wanna be goofy," says Meg.
But at the end of the day, it all boils down to two things for Meg. "My major concern is: are they bothering other people and are they being respectful?"
Watch the video above and see for yourself.
'Apparently' is AOL's new Originals series that shows the hilarity (and chaos) that comes with having kids. Canadian sisters, bloggers and moms Meg and Leigh are giving us an all-access pass into their lives. From the shitstorm that is the morning routine to the desperate attempts to find 'me time,' these oh-so-relatable women give us an honest look at what it means to be a parent (Now, where's the coffee?).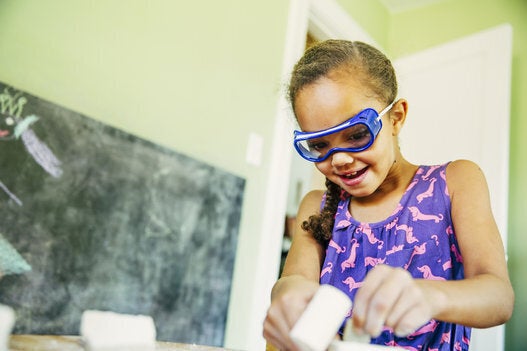 Indoor Activities For Kids