Good news for animal lovers and conservationists: the World Wide Fund for Nature (WWF) has downgraded Giant Pandas from endangered to vulnerable, meaning the adorable animals are slightly safer from extinction.
"Previously listed as Endangered, The Giant Panda is now listed as Vulnerable, as its population has grown due to effective forest protection and reforestation," The International Union for Conservation of Nature (IUCN) announced on Sunday.
While the IUCN gave kudos to the Chinese government for their conservation efforts, they also warned that climate change is still a threat to Giant Panda species. Climate change is predicted to eliminate 35 per cent of pandas' bamboo habitat over the next 80 years.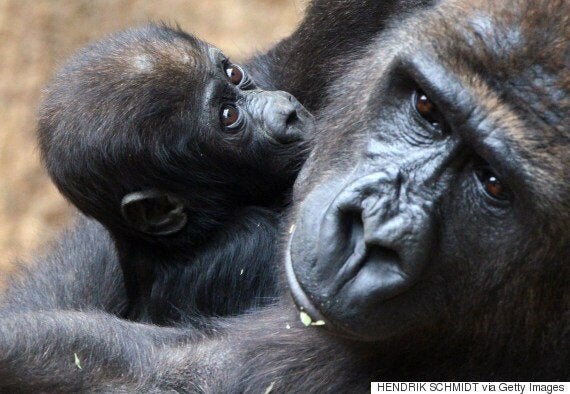 The Eastern Gorilla — which is made up of two subspecies — has moved from Endangered to Critically Endangered. (Photo by: Hendrik Schmidt/AFP/Getty Images)
The Giant Panda has served as the WWF symbol for more than 50 years. Despite the good news, there are still only 1,864 Giant Pandas left in the world.