A B.C. mom toasted her child's first day back at school by smoking a joint — and claimed she wasn't the only parent, according to police.
On Tuesday, the Saanich-area mom was initially pulled over for speeding in a school zone.
"She did admit to smoking a joint and tried to excuse it away by saying her and some of the other moms this morning had a celebratory joint, celebrating that the kids were back in school," Saanich police Sgt. John Price told CTV Vancouver Island.
A drug recognition expert later confirmed that the mom was high, according to the the department's traffic safety unit.
The expert deemed her sober enough to continue driving, however. Police wrote her a ticket for speeding in a school zone, and she went on her way, reported CBC News.
In B.C., drivers can be hit with a fine of up to $483 for speeding in 30-km/h school zones. Passing a school bus that has its flashing lights on can also cost drivers $368.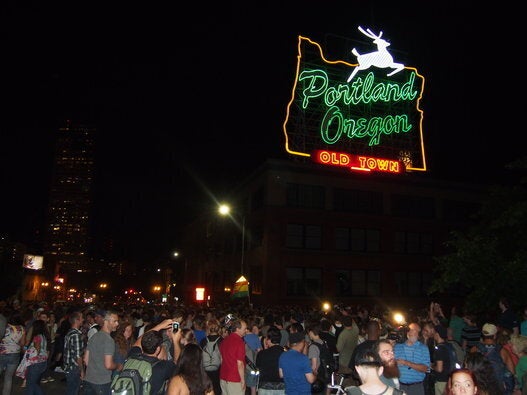 Marijuana Legalization Celebration