There's far more to B.C. than just Vancouver.
Take a short ferry ride out of the city and you'll find yourself in any number of beautiful islands along the West Coast — be it Vancouver Island, Bowen Island, or any of the Gulf Islands.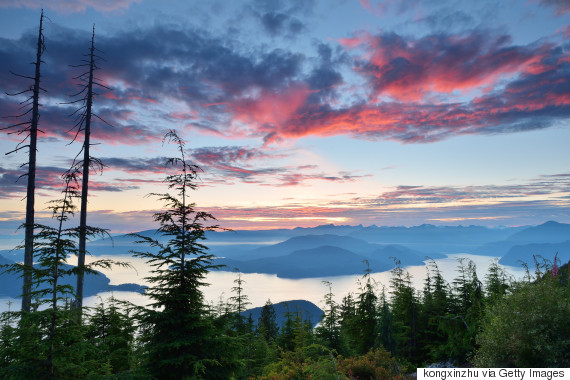 B.C.'s Bowen Island, from Cypress Mountain. (Photo: Kongxinzh/Getty Images)
There are homes to be had in these places that are far more affordable than what you'll find on the mainland.
But there are also homes that just as far out of reach.
That said, if you can do it, you'll find places surrounded by nature that offer a rare serenity.
Here are the most expensive homes for sale on 10 B.C. islands, in a list drawn up by real estate portal Point2Homes.
949 Arbutus Bay Lane, Bowen Island — $4,650,000
This island estate has a four-bedroom home with views of beautiful Howe Sound, where you can sometimes spot whales and other marine life.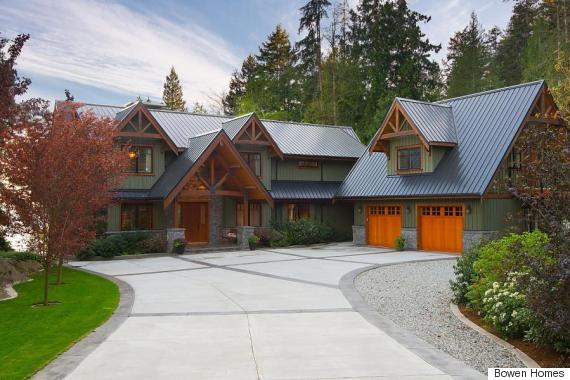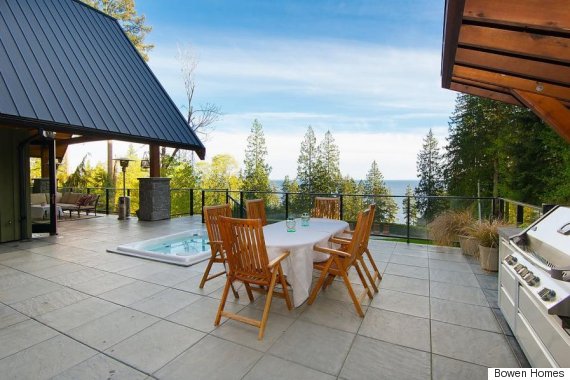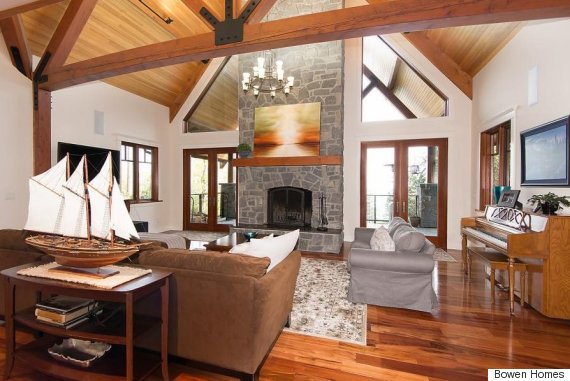 594 Walkabout Road, Keats Island — $1,000,000
Only a 20-minute boat ride away from Horseshoe Bay is this Keats Island home, which has cathedral ceilings, a loft bedroom, a wraparound deck, and much more.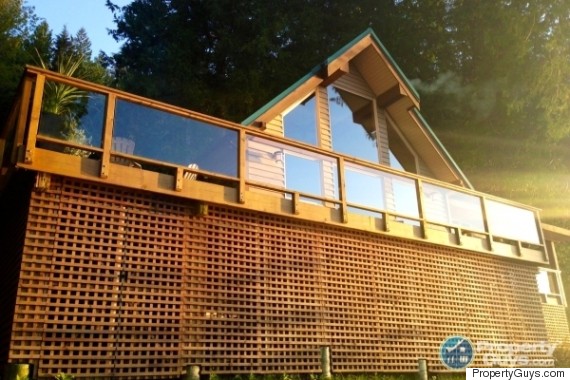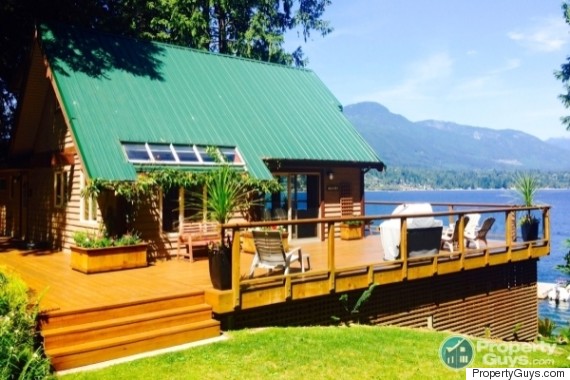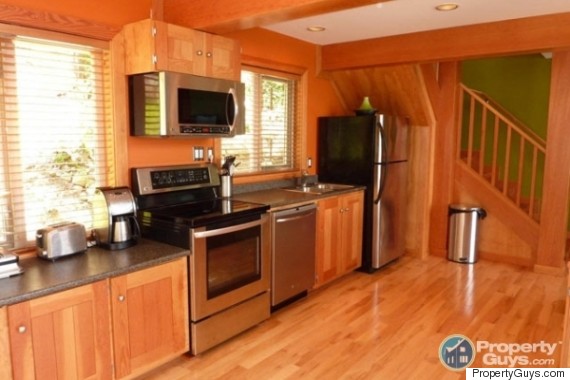 575-675 Cain Road, Galiano Island Trust — $8,580,000
This gated estate that has 2,400 feet of shoreline, two deepwater docks, a 4,819-sq.-ft. home, as well as a 1,400-sq.-ft. guest home. Plus, there's the view.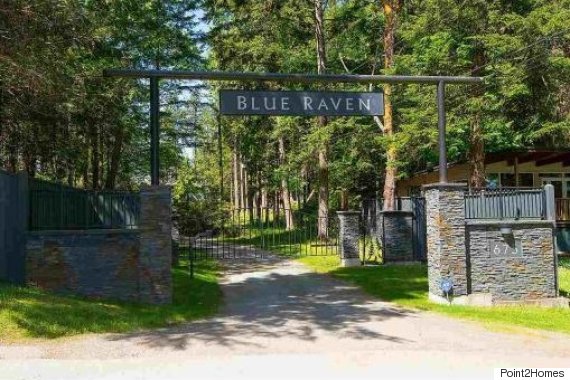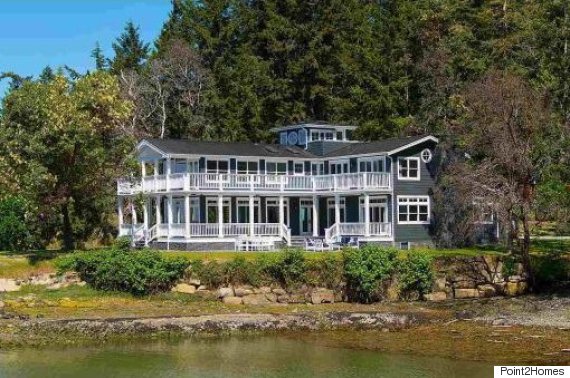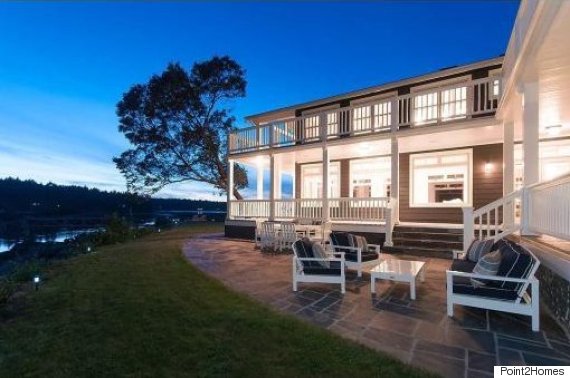 936 Ridge Park Island Road, Parker Island — $649,000
A two-bedroom, two-bathroom home located on a private plot that offers lovely ocean views in a quaint setting.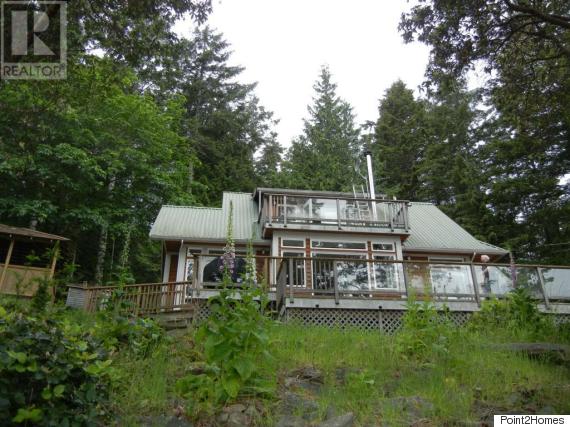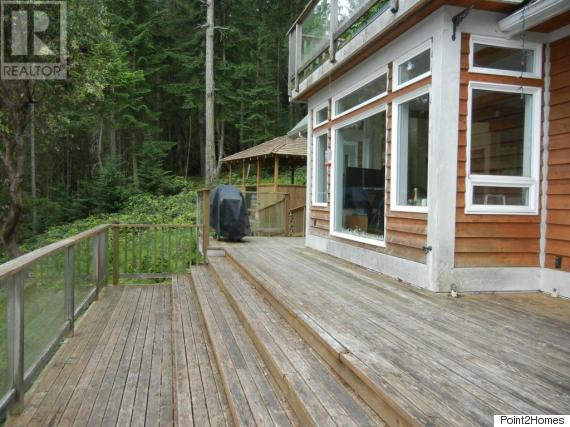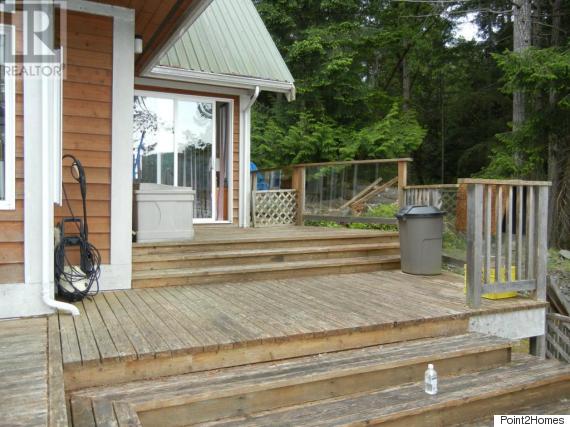 55 Mcconvey Road, Gabriola Island — $1,669,900
This home is 4,300 sq. ft. of elegance on a property with over 200 metres of oceanfront. Designed by an award-winning decorator, the house has vaulted ceilings, a floor-to-ceiling sandstone fireplace, wood floors, and stone-cedar walls. There's also a Mediterranean outdoor patio that's great for summer BBQs.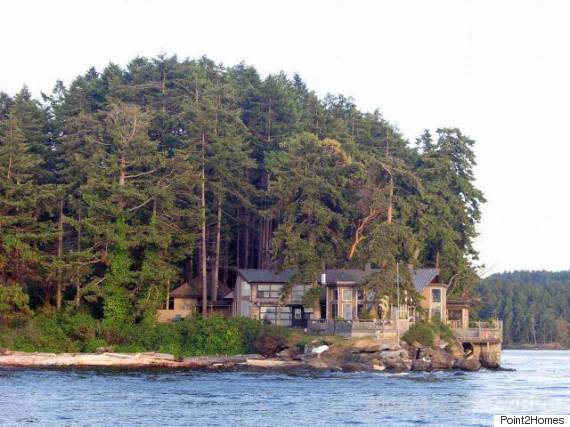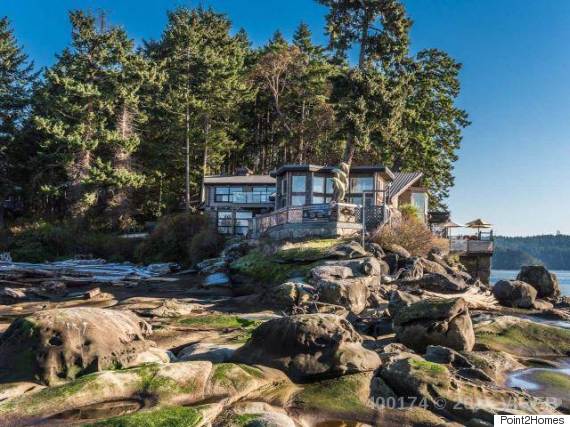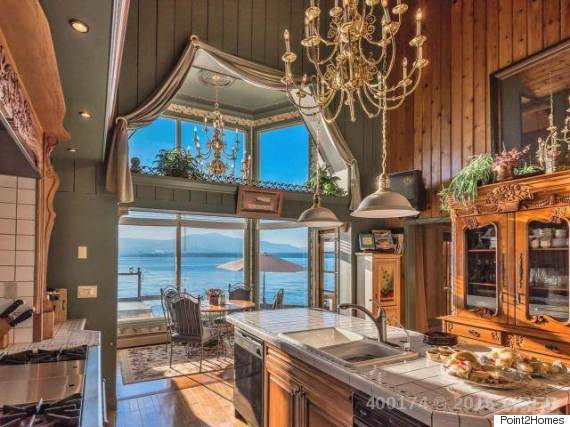 694 Horton Bay Road, Mayne Island — $1,550,000
This 52-acre property sits on top of a hill and has southeast- and southwest-facing views. Inside, you'll find a gorgeous wooden staircase, an entrance that has sandstone rocks and wood beams, as well as a Tulikivi wood heater in the living room.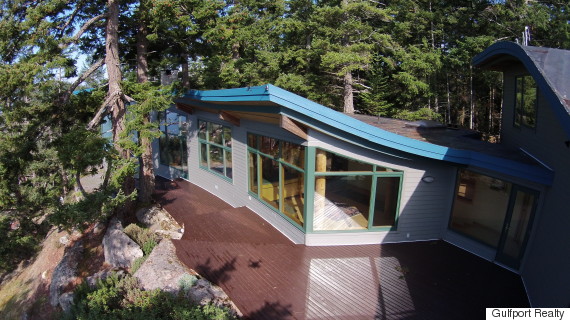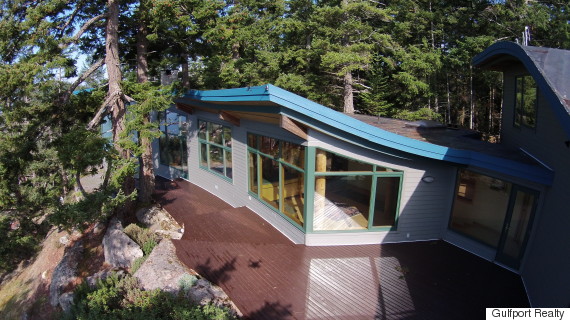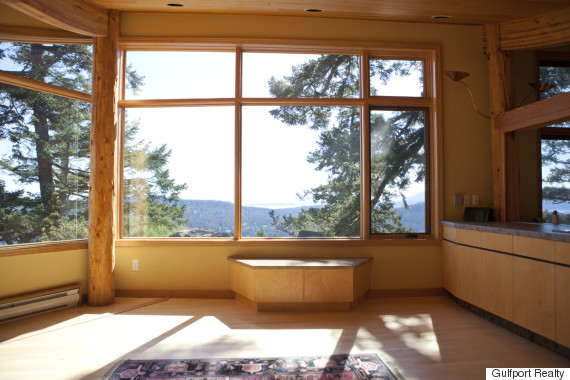 76 Marina Road, Thetis Island — $3,400,000
This place is practically a marina that could double as a great summer camp. Located on Telegraph Harbour, the estate has three lots — one residential and two commercial — measuring 6.32 acres in total. But the marina is the real star, with 3,000 sq. ft. of dock space, a building to allow group activities, and its own store.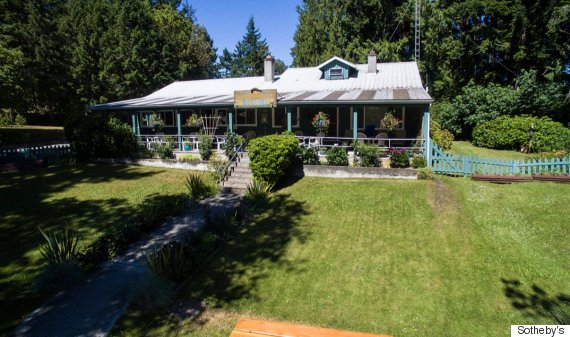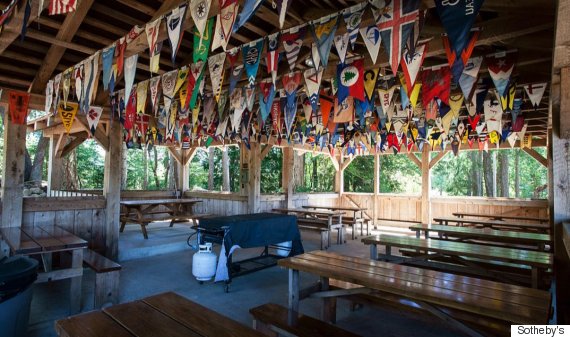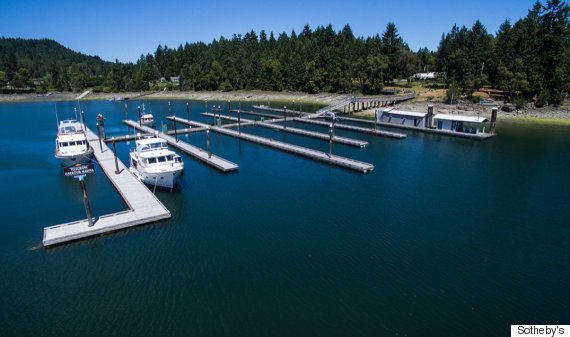 241 Morningside Drive, Salt Spring Island — $4,880,000
"The Manor on Morningside" is an oceanfront property with a 7,354 sq. ft. residence. It boasts limestone floors, Zen gardens, its own indoor swim spa, and about 137 metres of shoreline.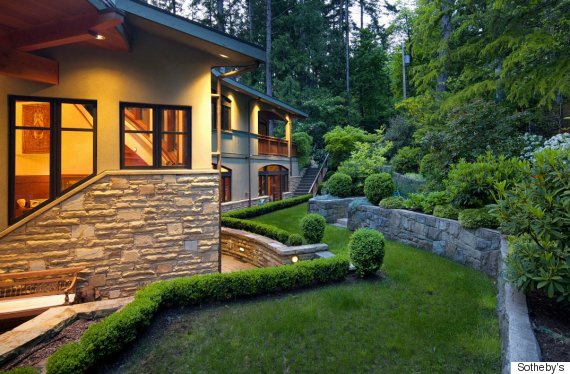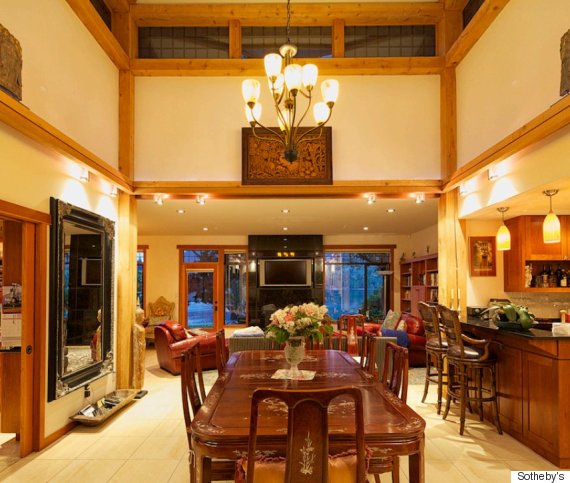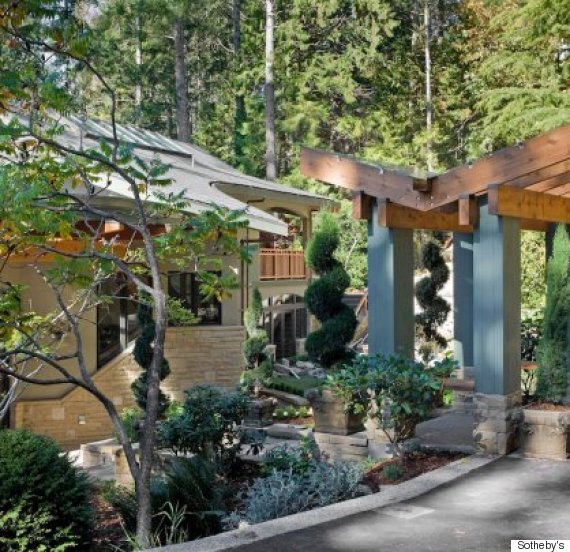 9809 Spalding Road, South Pender Island Trust — $1,975,000
This Simcic and Broster-designed stunner offers panoramic views stretching all the way from Victoria to the San Juan Islands. The home has windows on both sides offering incredible waterfront views, while the inside has an immaculately-designed fireplace warming a wood-beamed living area. A home can't get much more B.C. than this.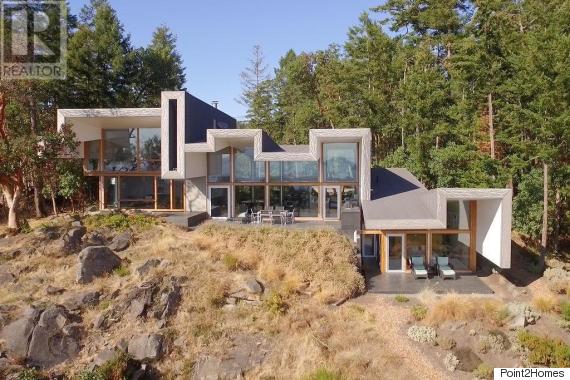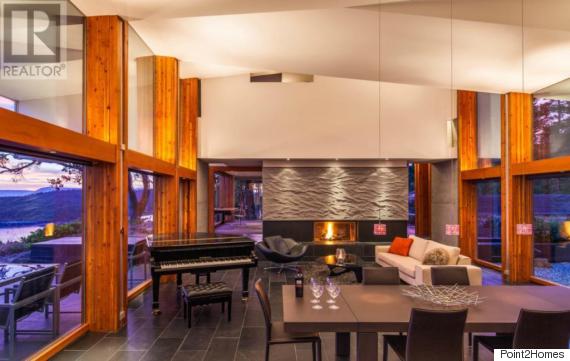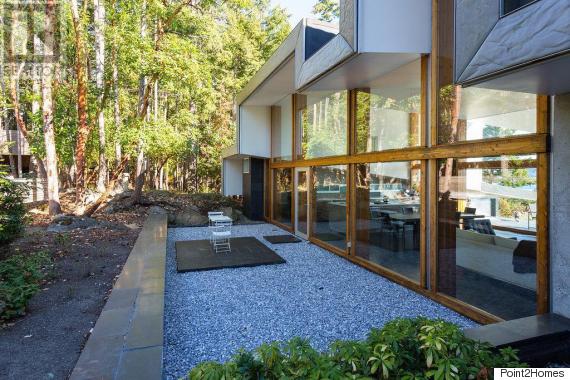 1 Tortoise Island, Tortoise Island — $1,100,000
This property offers a chance to own a home that currently belongs to Robert Bateman, one of Canada's best-known painters. He came up with this retreat alongside architect Hank Schubert, whose most notable feature is a 665-sq.-ft. facility to facilitate "writing, painting and dreaming."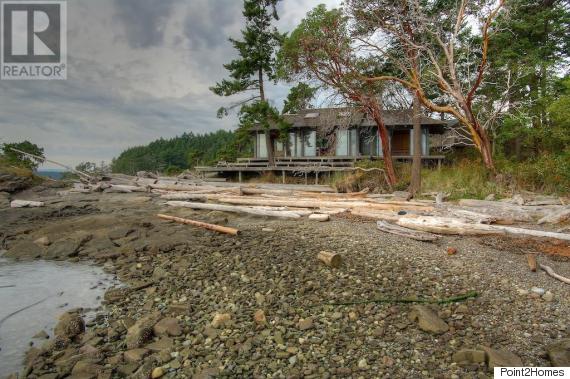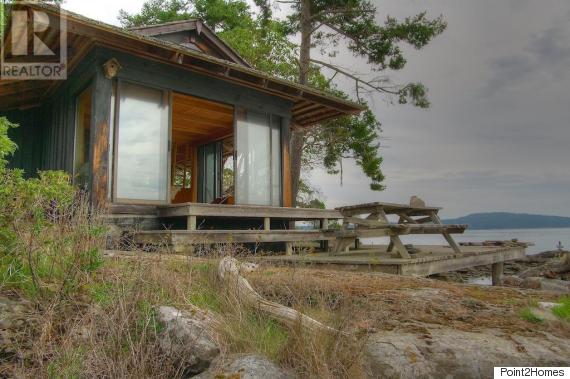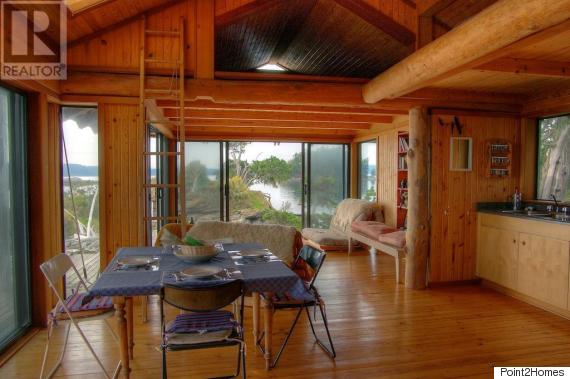 Follow The Huffington Post B.C. on Facebook, Twitter, and Instagram
Also on HuffPost
Canada's Most Expensive Homes (May, 2016)