OTTAWA — The navy's submarine fleet will disappear for good in the next few years unless the federal government opts to spend billions to upgrade the ships, according to internal Defence Department documents. The documents, released to The Canadian Press through access to information, show that the first submarine, HMCS Victoria, is scheduled to reach the end of its service life in 2022.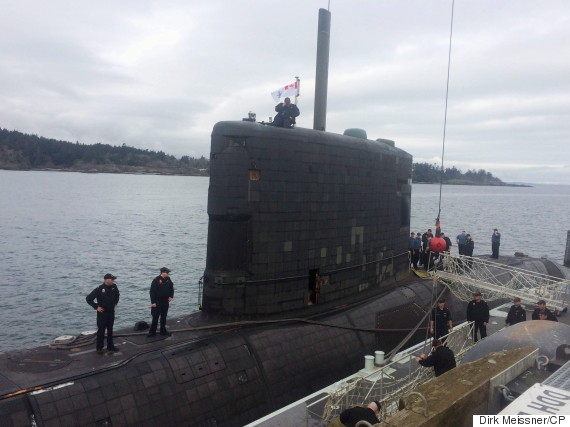 The HMCS Victoria sits at dock at Canadian Forces Ammunition Depot Rocky Point in Victoria, B.C., on Feb. 26, 2015. (Photo: Dirk Meissner/CP)
The other three vessels will follow until the last, HMCS Windsor, retires in 2027. A decision will likely need to be made soon to start the upgrades, which are forecast to cost between $1.5 billion and $3 billion.
Plagued by technical problems
While navy officials have described the submarines as essential for Canada's security, the ships have been plagued by technical problems since they were bought used from the United Kingdom in 1998. At the same time, the government is preparing to shell out billions for new fighter jets, while the army has parked half of its truck fleet due to age and maintenance costs and needs replacements.
Also on HuffPost
Current MPs With Military Experience (2016)