McGill University may be ranked Canada's top school again but its spot fell by six places this year to 30th position, the annual QS World University Rankings have revealed.
Several other Canadian universities experienced falls this year, however we did increase our number of top 200 universities to nine in total, compared to eight last year.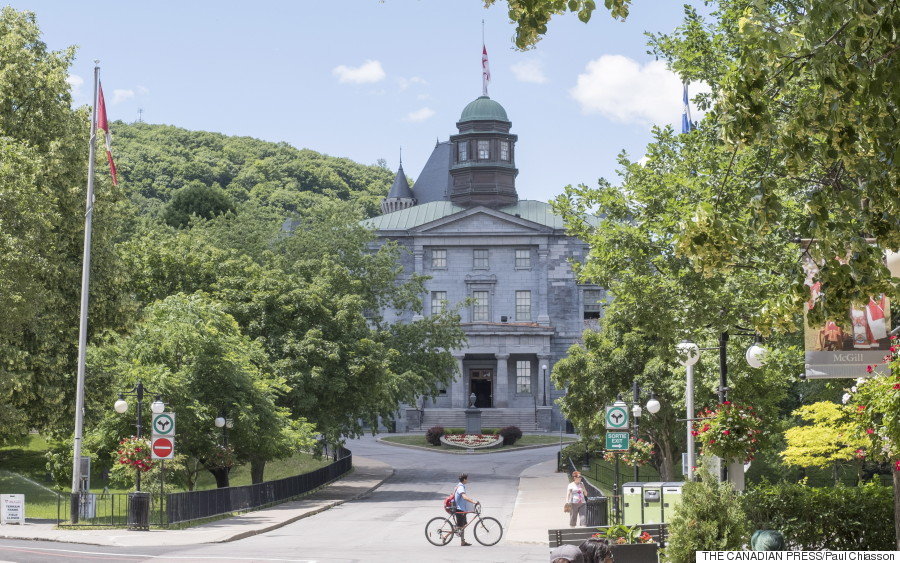 McGill University. (THE CANADIAN PRESS/Paul Chiasson)
Key findings for Canadian universities include:
15 Canadian universities feature in the world's top 400, the same number as last year
The University of Toronto rises two places to 32nd
The University of British Columbia rises five places to 45th
The University of Calgary breaks into the top 200, rising eight places to 196th
24 of Canada's 26 ranked universities see drops for academic reputation
16 of Canada's 26 institutions rise for citations per faculty, QS's measure of research impact
Elsewhere in the world, Russia, the United States, South Korea, and Japan posted noteworthy improvements while the U.K. struggled, with 38 of their 48 top 400 universities dropping in the rankings this year.
The Massachusetts Institute of Technology (MIT) was named the world's best university for the fifth consecutive year.
QS World University Rankings 2016/17: Canada Top 10
McGill University (30)
University of Toronto (32)
University of British Columbia (45)
University of Alberta (94)
Université de Montréal (126)
McMaster University (149)
University of Waterloo (152)
University of Calgary (196)
Western University (198)
Queen's University (223)
To see the full list of rankings, go here.
Also on HuffPost
Most Beautiful University Residences