University students entering lecture halls this week are paying 45 per cent more in tuition than their counterparts did a decade ago.
Statistics Canada reported Wednesday that full-time undergraduate tuitions rose 2.8 per cent in the past year, to $6,373 this school year from $6,201 last year.
Compulsory fees, such as those for student union membership, rose 2.9 per cent, from an average of $826 to $873.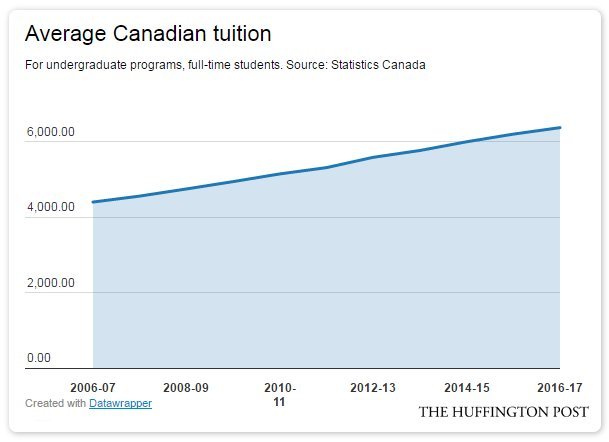 Tuitions today are up from an average of $4,400 in the 2006-07 school year, the earliest year in StatsCan's data set.
But a study of tuitions going back to the early 1990s — carried out by the Canadian Centre for Policy Alternatives last year — found that university fees had tripled between 1993-94 and 2015-16.
During that period, the CCPA study found, government financial support for post-secondary education declined notably, to 55 per cent of university revenue in 2015-16 from 77 per cent in the early 1990s.
In that time, universities grew more dependent on student tuitions for their funding. Thirty-seven per cent of their revenue came from tuitions in 2012, up from 20 per cent in 1992.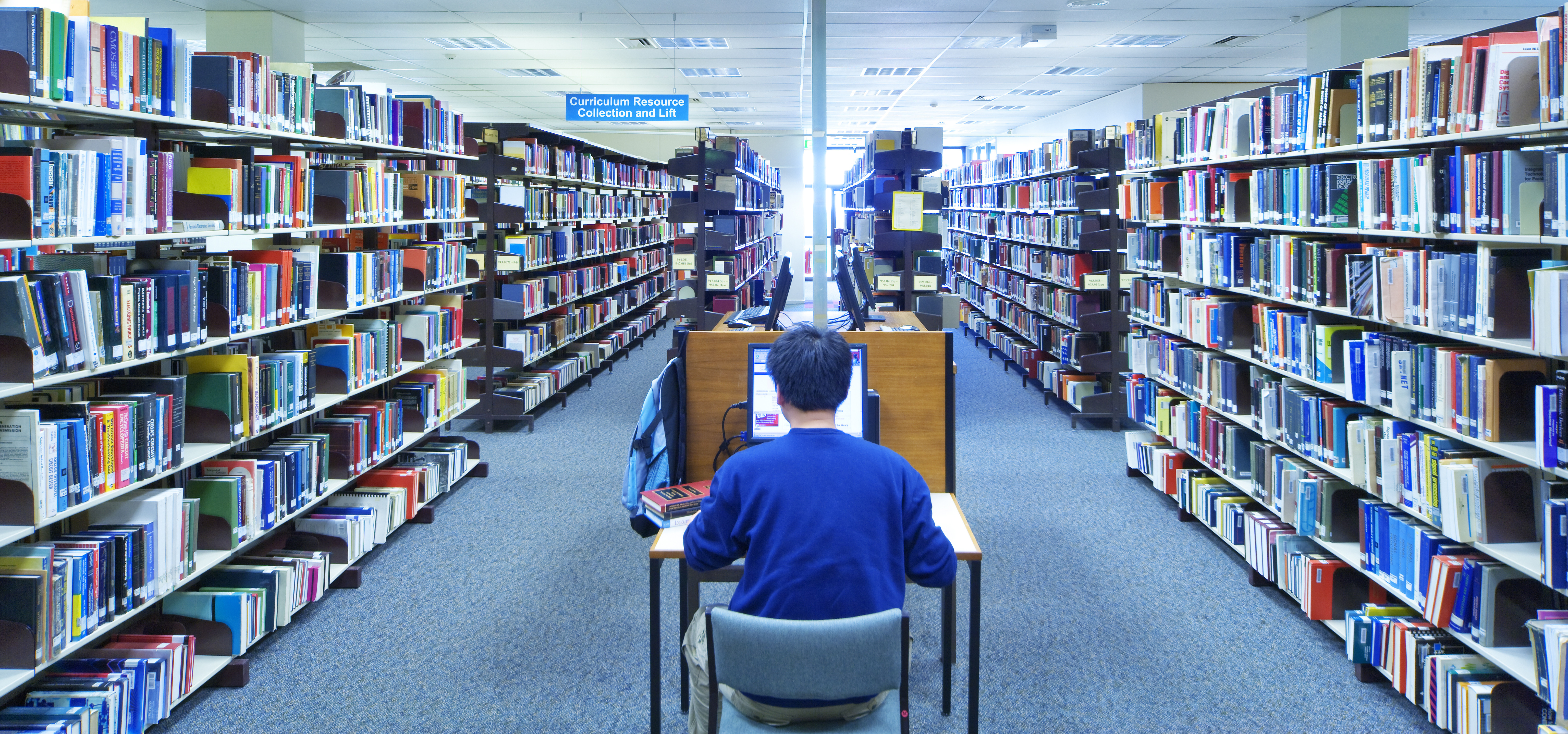 (Photo: James Lauritz via Getty Images)
The result has been growing student debt burdens. StatsCan data from 2014 showed Canadian student debt levels jumped 44.1 per cent from 1999 to 2012. One in eight households carried some student debt, with a median value of $10,000.
Still, that's far less than the debt burden American students face. South of the border, student debt jumped 110 per cent from 2005 to 2012. The average U.S. student graduating in 2016 had US$37,172 in debt.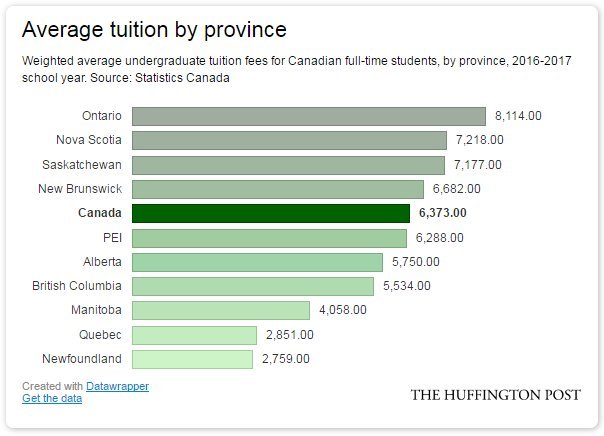 As tuitions and debt rise, so does political pressure to address the issue. Recession-racked Alberta instituted a tuition freeze for this year and last, and the provincial NDP government says it will review the entire funding model for universities.
Newfoundland also instituted a tuition freeze for Memorial, the province's only university. The province took a dramatic step last year when it announced it would replace student loans with non-repayable grants.
Ontario announced earlier this year it will launch a new student grant program in the 2017-18 school year which it says will "provide free tuition for tens of thousands of Ontario students."
Also on HuffPost