EDMONTON — Former premier Alison Redford officially returned to the Alberta legislature this morning.
Redford's official portrait was added to the legislature's paintings of past premiers on the third floor of the building.
She did not attend and there was no public unveiling in keeping with Redford's wishes.
The portrait was done by Calgary artist Leila Chan and cost $12,500.
Redford stepped down as premier in March 2014 after 2 1/2 years in office marked by a public scandal over lavish spending on herself and her inner circle.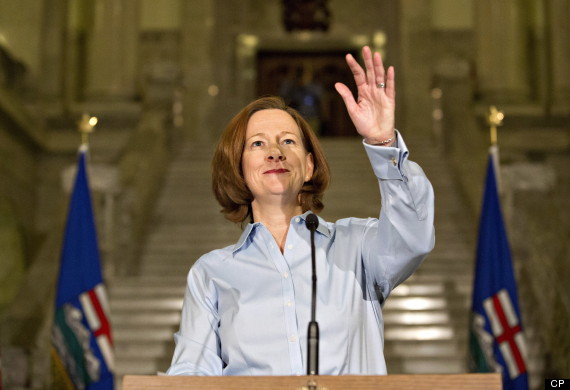 Alison Redford stepped down as premier after a public scandal. (Photo: CP)
Redford, Alberta's 14th premier, said she did not want to use a public unveiling to put her own stamp on her time in office.
"I have observed that, traditionally, those in political life are inclined to use events such as this unveiling to paint their own picture of how they want to be remembered and what they hope their legacy might be,'' she said in a statement issued by the Speaker's office.
"I am choosing not to do that.''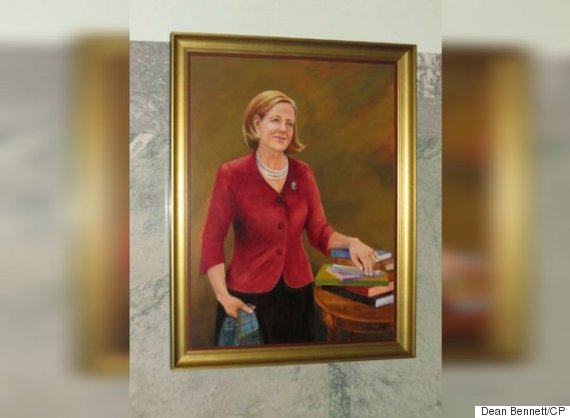 Alison Redford's portrait was painted by Calgary artist Leila Chan. (Photo: Dean Bennett/CP)
Redford said every picture hanging in the legislature "tells the story of the person in the portrait, shaped by Alberta's history at the time they served and the context in which that happened.''
"While the temptation to paint their own pictures and tell their own stories will be hard for some to resist, I instead choose to leave the history of my time in office to be written when time has provided a clearer perspective.
"As the author Robert Morgan once said: ''Distance not only gives nostalgia, but perspective, and maybe objectivity"
Also on HuffPost
Alison Redford's Spectacular Downfall