A California woman got a big surprise this Labour Day when she unexpectedly gave birth in her apartment hallway. But the real shocker was that she didn't even know she was pregnant!
"Shocked is an understatement," Jennifer Favela told CBS News. "I woke up in the middle of the night just thinking I had a stomachache."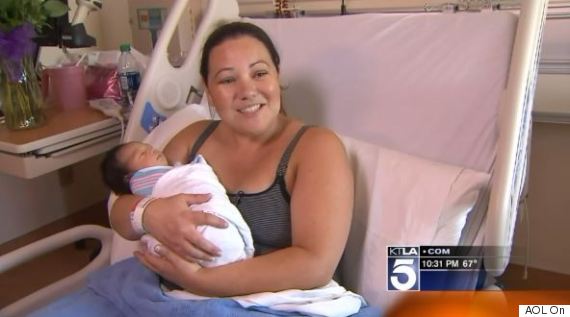 Favela's husband, Jeff Parungoa, also couldn't believe the news. "I didn't really think there was a baby in there until I saw the head," the dad told KTLA.
On Sept. 1, the couple welcomed a baby boy, weighing a healthy six pounds.
Watch the video above to hear more on this story.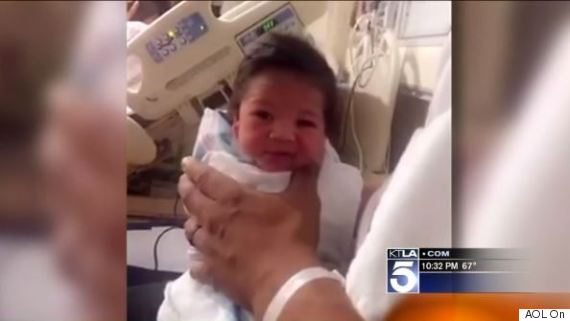 This is the third child for Favela and her husband. The couple already has a 13-year-old daughter and seven-year-old son.
According to the 35-year-old mom, she experienced no morning sickness or other symptoms of being pregnant. In fact, she even continued to have light periods.
The only hint of pregnancy, her husband said, was that Favela had gained a bit of weight.
While it's rare for women to be pregnant and not know it, it does happen. Last year, a B.C. woman, who had no idea she was expecting, gave birth on an Air Canada flight. Similarly, last year a California woman only discovered she was eight months pregnant after her boyfriend felt her baby kick.
Learn more about how surprise pregnancies can occur here.
Also on HuffPost
Moms' First Photos With New Babies