TORONTO — Ontario Premier Kathleen Wynne is proroguing the legislature so that her government can deliver a new throne speech Monday.
A speech from the throne is an opportunity for the Liberal government _ with low approval ratings _ to outline a new set of priorities less than two years away from the next provincial election.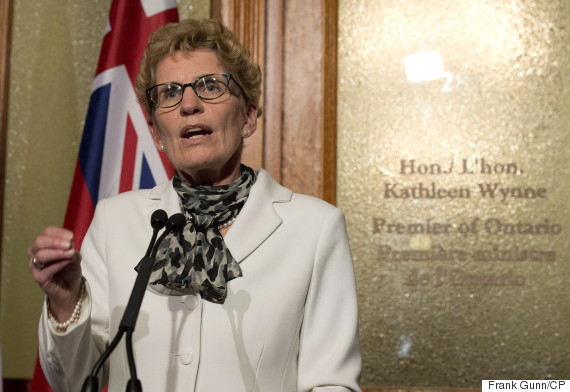 Ontario Premier Kathleen Wynne speaks to the media at the Ontario Legislature in Toronto on May 2, 2014. (Photo: Frank Gunn/CP)
Major pieces of legislation for the government's previous priorities have already been passed, including ones to enable a cap-and-trade system and the partial sale of Hydro One.
All government bills are being kept active, including election finance reforms, but it's not yet clear what will happen to private members' bills.
The legislature had already been set to return on Monday, so no sitting days are being lost.
Wynne said Wednesday when asked about her upcoming legislative priorities that economic growth and job creation will continue to be a focus and that the government needs to find a way to address high electricity rates.
Also on HuffPost
Least, Most Popular Premiers (May 2016)