It only took one night for the Paralympic Games to inspire people around the world.
Four-time Paralympic medallist Marcia Malsar was carrying the torch during the opening ceremony in Rio on Wednesday night when she dropped the flame and fell.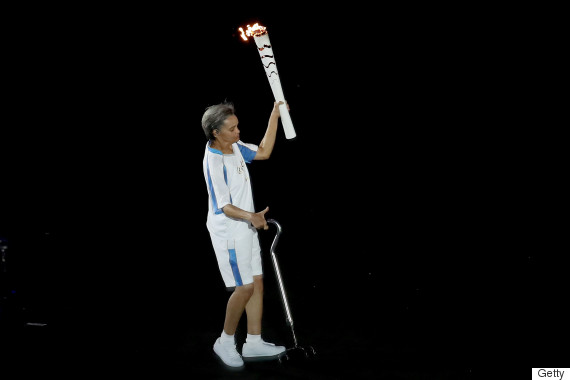 Malsar — Brazil's first-ever Paralympic gold medallist — had been walking with the assistance of a cane in the pouring rain when she stumbled. But she hardly missed a beat. (Watch video above.)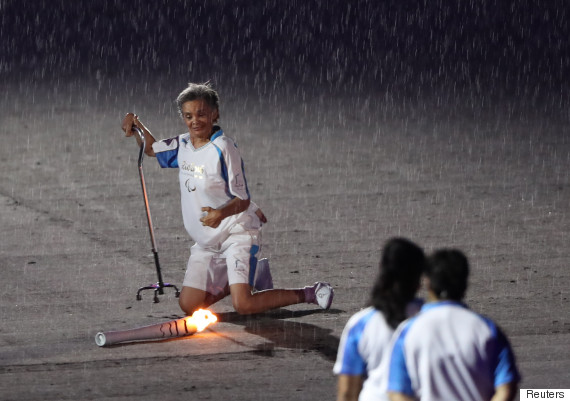 A pair of staffers put the torch back in her hand, and she picked herself up and kept on walking — to a roar of applause.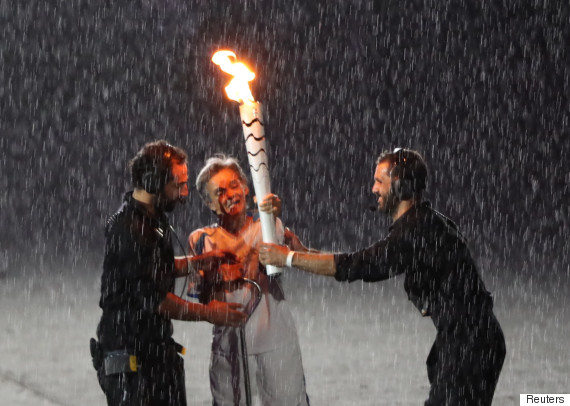 As planned, Malsar handed the flame to Brazilian Paralympian Adria Santos, a former runner who is visually impaired.
The Paralympic Games posted a clip of Malsar's torch relay leg with the caption, "What defines us is how well we rise after falling."
#MarciaMalsar teaching us a great lesson .You fall,you get up,you carry on,you never fear. #Paralympics

— Bordalo. (@_Bordalo_) September 8, 2016
Real superheroes don't wear capes 💪🏼👩🏼👍🏼❤️ Incredible bravery and resilience! 😭 #MarciaMalsar #Paralympics https://t.co/55rFqDNkuk

— Dean Smith (@deansmith7) September 8, 2016
Malsar won Paralympic gold in 1984 in the 200-metre race, and went on to earn three more Paralympic medals.
And, it appears, has yet to stop inspiring people.
Follow Huffington Post Canada Living on Pinterest, Facebook and Twitter!
Also on HuffPost
2014 Sochi Paralympics Closing Ceremony