There's a lot you can do in 312 sq. ft.
Just ask Elii, a design firm based out of Madrid.
About a year ago the company rolled out a video promoting "Biombombastic," a project that turned an old apartment into an innovative space using transformable walls that work like origami.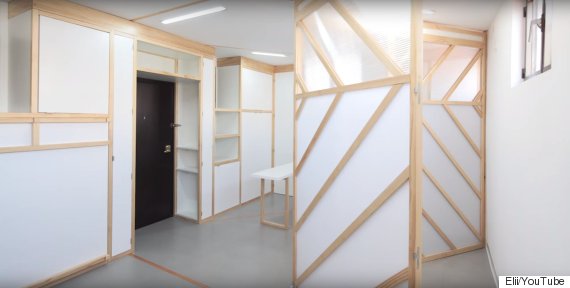 The apartment doesn't exactly stand out on its own.
From a simple look at the place, you find an open-concept space with white walls, wood panelling, and a kitchen that is little more than a sink and a stove with two griddles.
Then you see what three interconnected walls can do.
They bend and arrange themselves along various axes to create a separate kitchen, a living room with an ironing board that doubles as a desk, and a bedroom with a bed that folds out from a wall.
"One simple surface is folded and unfolded depending on the domestic configuration to adapt to the everyday life of its inhabitants," Elii said on its website.
"Multiplying spaces."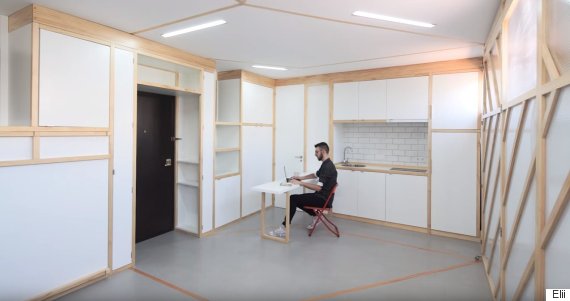 Biombombastic was created as part of a series of transformative spaces that turn homes into "small domestic theatres" where Elii tests different ways of living.
It's not the only innovative apartment that tailors a small interior to varying needs.
Earlier this year, Hong Kong design firm LAAB Architects took 309 sq. ft. apartment and maximized the space to allow a big kitchen, a home theatre and a bathroom, all in the space of a single bedroom.
Paying for shelter is pricey almost anywhere you go.
But a little ingenuity can make great things out of small spaces.
(H/T Business Insider)
Also on HuffPost: