RCMP in P.E.I. were able to locate two alleged thieves thanks to a Tim Hortons card.
Police said in a statement Wednesday that a 37-year-old male and 52-year-old female from Summerside were arrested and charged in a string of thefts from vehicles.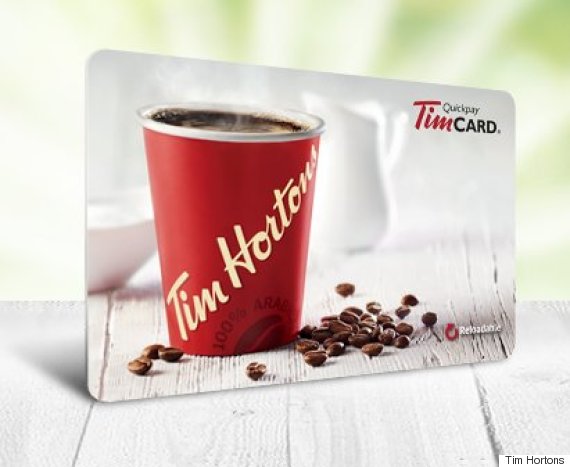 TimCards: they can either get you a double double or land you in some double trouble.* (Photo: Tim Hortons)
Mounties were able to zero in on the pair's location after the two used a TimCard that belonged to a woman vacationing from Alberta.
The woman's phone, which was connected to the gift card through an app, notified her of the couple's transactions when they "repeatedly" used it at a branch in Cavendish.
She told the RCMP, who eventually caught up with the two and arrested them.
And yes, her TimCard was recovered.
The two face charges of mischief, theft and possession of stolen property.
*The writer of this "joke" has been reprimanded.
Also on HuffPost
5 Things You Didn't Know About Tim Hortons