Half of all the world's refugees are children, according to a new UNICEF report released Wednesday.
The humanitarian organization says nearly 50 million children have been uprooted around the world because of war or poverty.
Of that, 28 million kids have been forced to flee from their homes because of "conflicts not of their making." The number of child refugees has also doubled between 2005 and 2015.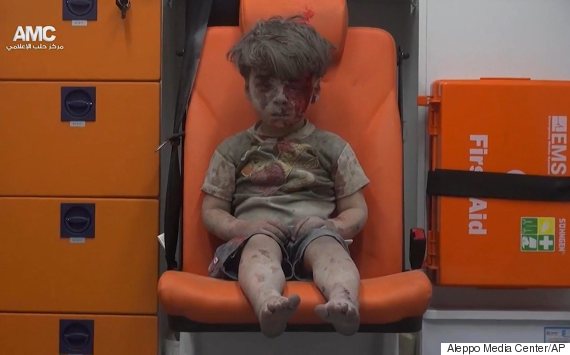 In this image taken from video provided by the Syrian anti-government activist group Aleppo Media Center, a child sits in an ambulance after being pulled out of a building hit by an airstrike in August.
They are a few of the key findings highlighted in UNICEF's 129-page "Uprooted" report focused on the plight of refugee and migrant children.
UNICEF's executive director evoked a recent "indelible" image of five-year-old Omran Daqneesh — stunned and bloodied in an ambulance — to warn people against turning complacent amid an ongoing humanitarian crisis.
"The moment passes — the news cycles move on. But the danger and desperation that drive so many children and families to flee their homes are not moving on," Anthony Lake wrote.
Hours after the report's release, the sobering report didn't even make the cut as a Facebook trending topic.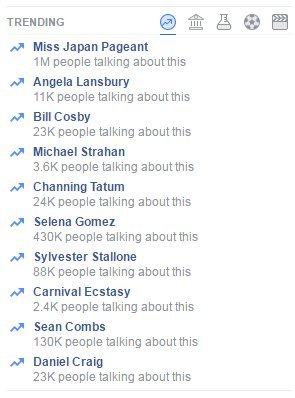 UNICEF Canada said it's not discouraged that a report highlighting how half of all refugees are now children isn't considered a hot topic of conversation.
"The fact that the report did not trend on social media is not an indication of its significance, but rather in how much harder we must work to raise awareness and encourage action for these uprooted children," spokeswoman Stefanie Carmichael told The Huffington Post Canada on Thursday.
She praised Canadians for their "unprecedented" goodwill and generosity in response to the Syrian crisis.
"We encourage Canadians to continue supporting these vulnerable children both online and off," she said.
Feds can do better: UNICEF Canada
Canada tops the United States when it comes to hosting migrants in relation to each country's overall population.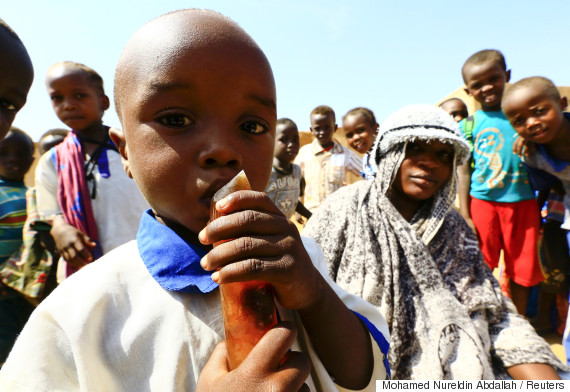 A child tries an ice cream in Abu Shock IDPs camp in Al Fashir, capital of North Darfur, Sudan on Sept. 6. (Photo: Mohamed Nureldin Abdallah/Reuters)
But some of Canada's migrant detention practices have come under fire in recent years, including detaining children.
According to advocacy group No One Is Illegal, an average of 807 children are held each year in Canada.
UNICEF Canada wants the federal government to ban the detention of kids by the Canada Border Services Agency — especially if they're asylum seekers or refugees.
"Children should be reunited with parents or guardians wherever possible, as quickly as possible," the organization told HuffPost Canada. "Canada's immigration policy can strengthen bonds to family and nation, and serve as a model of best practice to the world."
"We are doing the very best we can humanly do."
— Public Safety Minister Ralph Goodale
Public Safety Minister Ralph Goodale told a Senate committee in May that his department is "working now on a number of very important revisions to issues related to detention in our immigration and border system."
"Agencies like the United Nations High Commissioner for Refugees have given Canada pretty high marks, but I want to ensure that we are doing the very best we can humanly do," he said at the time.
Later this month, U.S. President Barack Obama will host a United Nations leaders' summit on refugees where Canada — and five other countries — will co-host.
Also on HuffPost
Child Refugees Stage Their Stories