Canadian kids have headed back to school, but not all of our children will be educated equally.
He added, "There is no rationale that you could come up with that would satisfy your basic morality or your sense of fairness. So it's up to us to fix those things."
One Canadian who has devoted much of the past decade to fixing those things is former prime minister Paul Martin who had first tried to address indigenous education with the Kelowna Accord, which included $1.8 billion in increased funding to address the discrepancy. But that agreement was never implemented by Martin's replacement, Stephen Harper, who assumed office in 2006.
So two years later he founded the Martin Aboriginal Education Initiative to try and move the needle on his own, with efforts like the incredibly successful five-year Model School project (launched in 2010), which pushed rock-bottom reading rates right past the provincial average.
Martin sat down with HuffPost Canada to discuss indigenous education and what needs to change right now.
When we spoke in 2011, you called the underfunding of aboriginal education "absolutely discrimination." How is it possible that Aboriginal kids get an estimated $4,000 less per pupil?
How is discrimination possible? The fact of the matter is that the federal government funds education on reserves and the provincial governments fund education off reserves, so it's two different governments. For too many years, the federal government has argued that that comparison cannot be made and this is not a charter case, which I always believed that it is.
That's why when I became prime minister I brought into place the Kelowna Accord which eliminated those gaps, they eliminated them in health care, in terms of education and the wide range of areas in fact the federal government has not met its responsibilities and there's no other way of describing it as disgraceful. Thank heaven the new government has said they will eliminate that gap.
[But] it's 10 years too late.
Can you explain the current state of Aboriginal education and what we need to change, aside from more money?
There are outstanding indigenous educators in this country and they have been leading the fight for reform and there's people like ourselves who have joined with them. The foundation that I have created has brought in a number of programs in terms of literacy, in terms of teaching business. We've brought in courses that have taught principals and help them.
All of this is done, however, in partnership with Aboriginal leadership and the Aboriginal educators. This is their bailiwick, it is under their control and if they had been given their wish, we would not have these problems.
The problem is the gross underfunding by the federal government.
Your Model School projects, I'm sure you're very proud of that partnership with Kettle and Stony Point First Nation and with Walpole Island First Nation. Can you explain what it is, why it worked, and how we can scale it out?
The numbers are very clear in North America: if you cannot read and write by the end of Grade 3, the odds are against you from being able to graduate high school because you keep on getting passed on and, eventually, it is too late. There was a program brought into the province of Ontario about 15 years ago in which they went from having the worst literacy records in North America to the best, they brought in experts and did the whole thing.
So when I started up the program, I went to see [Ontario Premier Kathleen Wynne], she was then the education minister, I asked for the program and we hired the people who implemented it and we went into two on-reserve schools.
At the time that we went in, 70 per cent of Ontario hit the provincial standards. On the two reserve schools, 13 per cent hit that standard. We brought in this program [and] five years later, 81 per cent of our kids hit the standard and beat the Ontario numbers, it was spectacular to see it.
And now, working in conjunction with the federal government, we're going to bring in a whole new series of new schools and I really hope this becomes the standard for the country for Aboriginal schools.
The dropout rate is unbearable in many of these communities. How can we address that issue?
How do we improve the dropout rates? When 13 per cent can hit the Ontario standard of reading and writing by the end of Grade 3 and 70 per cent hit it in the rest of the province, then you could understand why those kids are going to drop out. But if what you do is bring in the programs — and it's going to cost money — bring in the experts so they can read and write by the end of Grade 3, then those kids are not going to drop out.
Let me tell you after the [Model School] program was completed and we announced the results of this literacy program that was directed to stop kids from dropping out in Grade 9 and Grade 10, the chief stood up in front of the whole assembly, tears coming down his face, and he said, "You see what we can do when we're given the funding and the tools to do the job?"
I don't think there's a more powerful statement in terms of Aboriginal education ever given.
In terms of these terrible suicide rates, education plays an enormous part because education gives you hope. Also in the education system that the First Nations want — and that they're quite right to want — there will be a major focus on languages, their own languages and culture as well as the provincial curriculum or math, science, history, and those things.
And that confidence in your identity when you're a teenager gives you the resilience to take some of the problems that teenagers always have. So we're very confident — and the experts are very confident — that we reduce the suicide rates and the studies have shown that. But the fundamental thing is hope and that's what education is all about.
It's about giving somebody the chance to have the same opportunities that other people have and I'm very confident that if we can succeed at this we will provide that hope and those awful suicide rates will start to go down.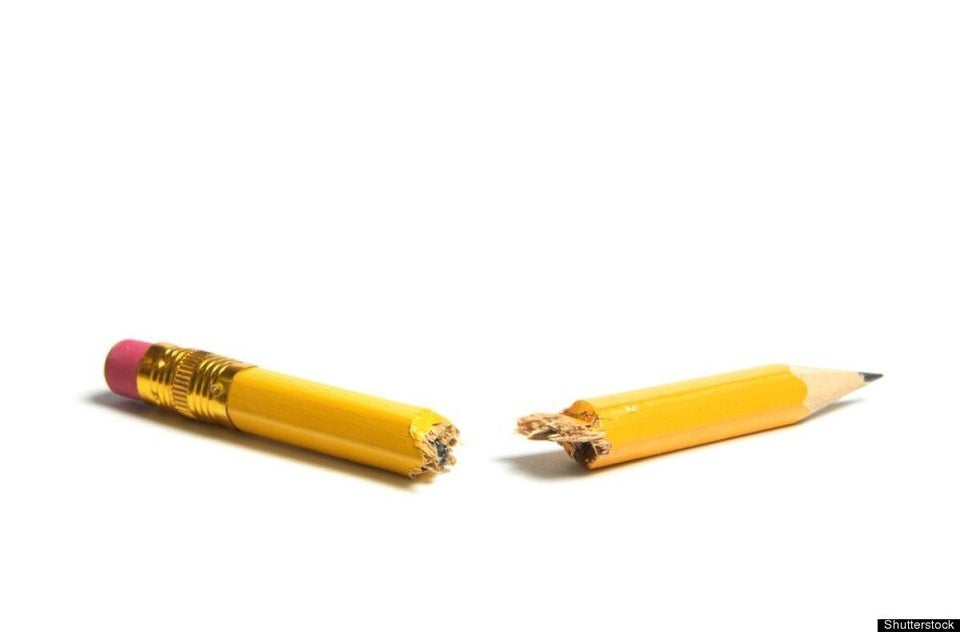 Indigenous Concerns In Canada