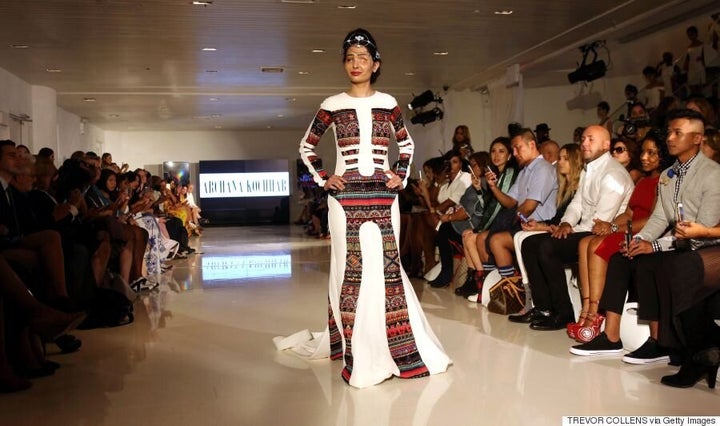 Walking for Indian designer Archana Kochhar, the 19-year-old, who was attacked on a way to an exam by her brother-in-law with acid that left her face and body disfigured, looked stunning in a printed floor-length gown with embroidered panels and a jeweled headpiece.
Although she was nervous before hitting the catwalk (and opening the show, for that matter), the Mumbai-native told AFP she felt "really good" and "the experience was great."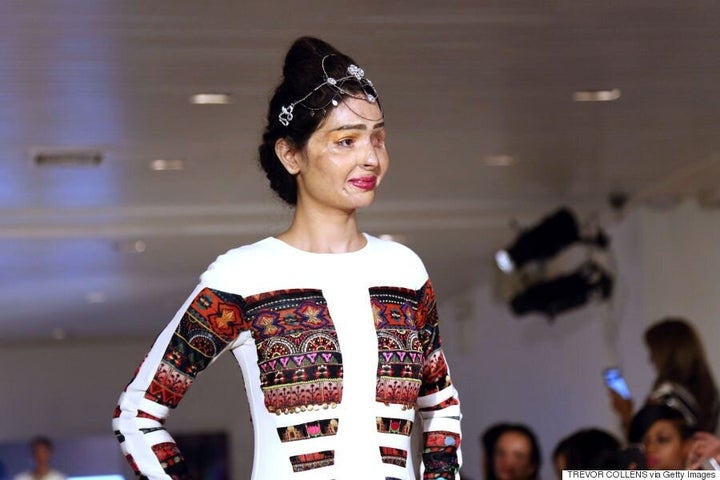 After struggling physically and emotionally following the attack, Qureshi began working with Make Love Not Scars (MLNS), a non-governmental organization focused on providing acid attack victims with the "opportunity to regain their life on their own terms through recovery, rehabilitation and reintegration."
As noted by HuffPost U.K., the teen made headlines in 2015 when she appeared in a makeup tutorial video that showcased how acid was as easily available as lipsticks in India.
New York Fashion Week marks Qureshi's first visit outside of India. She was invited to one of fashion's most important weeks by FTL Moda, a production company committed to challenging beauty stereotypes in the industry.
"I never thought in my wildest dreams that something like this would happen to me," she told AP. "And that I would be coming to such a big place to walk on such a big stage."
She walked the show with elegance and grace:
"I want to tell the world — do not see us in a weak light and see that even we can go out and do things," Qureshi told AFP. "People have a tendency to look at acid attack survivors from one perspective and I don't want them to look at them like that anymore."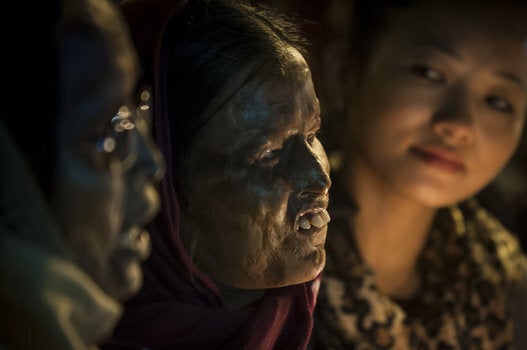 Pakistani Beauty Salon Helps Acid Attack Victims Pursue A New Life