The Movember Foundation may be best known for convincing men to grow moustaches to raise awareness for prostate and testicular cancer, but this September they're trying to get men to uncover their mouths and talk to prevent male suicide.
The Movember Foundation reports that three-quarters of deaths by suicide are men, that's one man a minute worldwide or 510,000 a year. Here in Canada, seven men take their own lives every single day. In fact, suicide is the leading cause of death for men under 40.
As the men in the video recount, after reading their own suicide notes, talking about what they were going through was what saved them.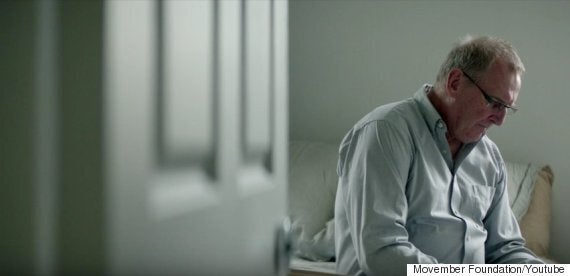 "Sharing with the Movember community, sharing with my family and just sharing in general. When I started to share, I was able to begin healing and the people closest to me had the ability to be part of the process."
'Why aren't we talking about it?'
For too long men have kept their feelings bottled up. Let's use the focus on World Suicide Prevention Day to help convince men that they don't have tough it out all alone.
"Male suicide is a problem that can't be ignored," says Movember co-founder Adam Garone. "Indeed, this is such a serious and saddening issue that it should be at the front and centre of public discussion. So, again I ask, why aren't we talking about it?
Is it because of social perception and stigma? Is it because we don't have the courage to confront it?
Is it because…well, what reasons do you give? And when you do think about your answer, you should consider this: in your circle of friends, family, work-mates, team-mates, you will have someone, or perhaps several people or more, who are in a dark place, struggling with some form of mental illness and may need your help."