Please do not use your Samsung Galaxy Note 7s on airplanes.
They might explode mid-flight.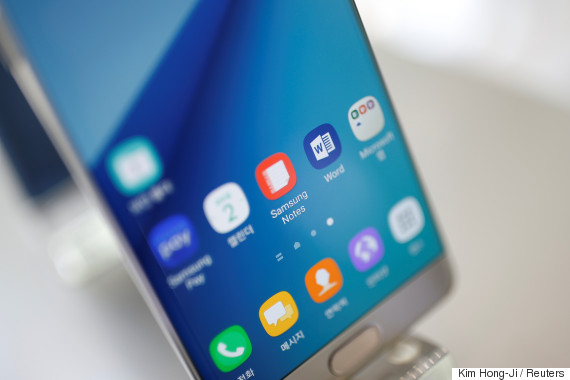 Samsung Electronics' new Galaxy Note 7 smartphone is displayed at its store in Seoul, South Korea on Sept. 2, 2016. (Photo: Kim Hong-Ji/Reuters)
Canadian airlines are falling in line with a directive by the U.S. Federal Aviation Administration (FAA) to restrict the use of Samsung Galaxy Note 7 phones on planes.
On Thursday, the FAA advised passengers not to turn on or charge the phones on planes, or to keep them in any checked baggage amid concerns the devices were exploding.
Transport Canada has issued a similar directive, warning people to only carry the phones in airplane cabins "where an incident can be immediately mitigated."
Airlines are taking a number of approaches to the phones.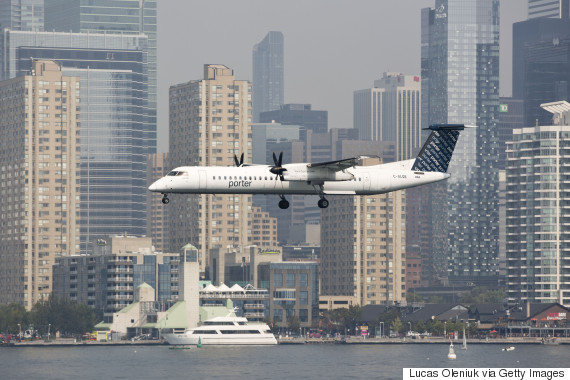 A Porter Airlines flight lands at Toronto's Billy Bishop Airport on Sept. 2, 2015. (Photo: Lucas Oleniuk/Toronto Star via Getty Images)
Porter Airlines has warned passengers not to turn on Galaxy Note 7s on board and to keep them only in carry-on luggage, CBC News reported.
Air Canada is urging its passengers to follow Transport Canada's instructions but WestJet hasn't changed its practices around the phones.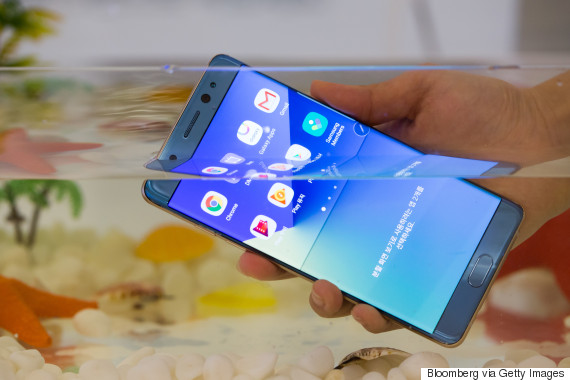 A Samsung Electronics Co. Galaxy Note 7 smartphone is submerged in water to demonstrate the water-resistant capability of the device during a media event in Seoul, South Korea, on Aug. 11, 2016. (Photo: Bloomberg via Getty Images)
Samsung has recalled 2.5 million Galaxy Note 7s after as many as 35 phones overheated or exploded due to a battery cell issue, according to Forbes.
The "battery management system" in a phone can fail, causing the battery to keep charging after it's full, chemical engineer Donal Finegan told the website.
"The battery can continue to charge and can become even more unstable and eventually just burst into flames itself, without any kind of external heating," he said.
He noted that "battery failures are exceedingly rare."
Samsung has suspended sales of the phones and is working to ship new ones with functioning batteries, The Wall Street Journal reported.
Also on HuffPost
Airlines With The Most Hidden Fees