Prince Alexander got a first taste of the pomp and pageantry that will mark his life as a member of Sweden's royal family.
The young prince, whose full name is Alexander Erik Hubertus Bertil, was christened at Drottningholm Palace in Stockholm on Friday.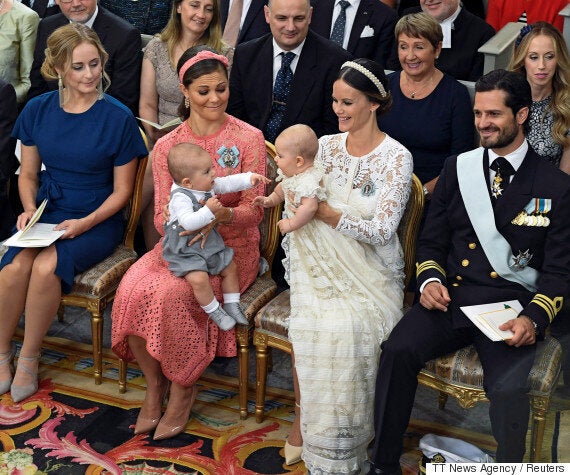 Prince Alexander is the first child of Prince Carl Philip and Princess Sofia. Born April 19, he is Sweden's youngest royal and is fifth in line to the throne.
For the sake of tradition, the joyful five-month-old was dressed in a white christening gown — one worn by dozens of royal babies before him. The garment dates back to when Prince Gustaf Adolf was christened in 1906, according to The Associated Press.
Wrapped in his mother's arms, the baby prince seemed cool with four adults simultaneously touching his head at one point during the ceremony. (Watch video of the big event.)
Despite the Swedish monarchy holding no political power, the royal family remains popular with the public. Prince Alexander's christening was even livestreamed on the Swedish monarchy's website.
Check out some pictures from Prince Alexander's big day: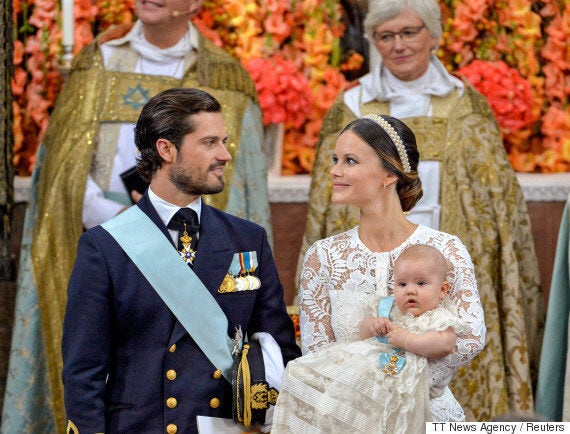 Prince Carl Philip and Princess Sofia with Prince Alexander during his christening at the Palace Chapel of the Drottningholm Palace in Stockholm on Sept. 9. (Photo: TT News Agency/Jonas Ekstromer via Reuters)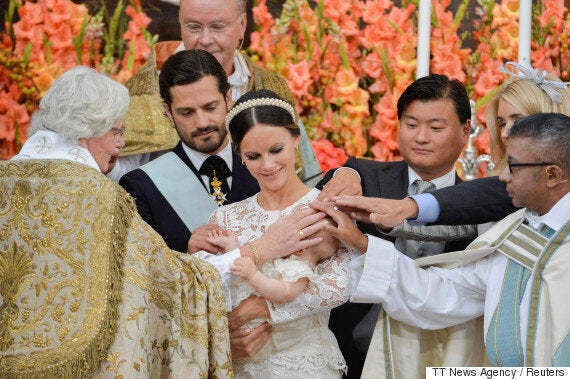 Sweden's Princess Sofia holds her son Prince Alexander while godparents Jan-Ake Hansson and Lina Frejd look over. (Photo: TT News Agency/Jonas Ekstromer via Reuters)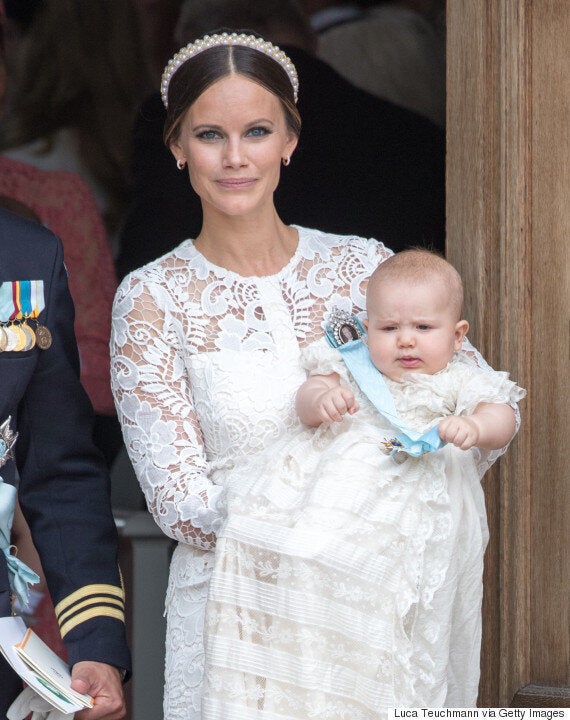 Princess Sofia and Prince Alexander attend the christening of Prince Alexander of Sweden at Drottningholm Palace Chapel on Sept. 9 in Stockholm, Sweden. (Photo: Luca Teuchmann/WireImage)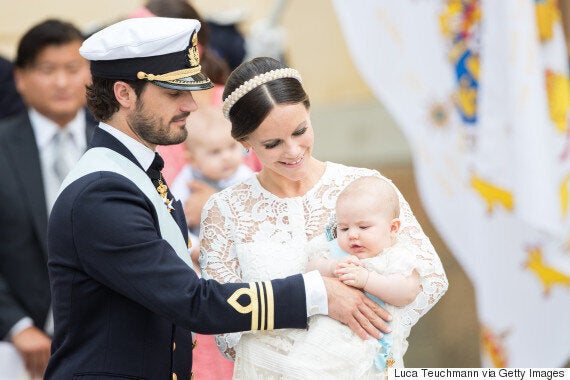 Prince Carl Philip, Princess Sofia and Prince Alexander attend the christening of Prince Alexander of Sweden at Drottningholm Palace Chapel on Sept. 9 in Stockholm, Sweden. (Photo: Luca Teuchmann/WireImage)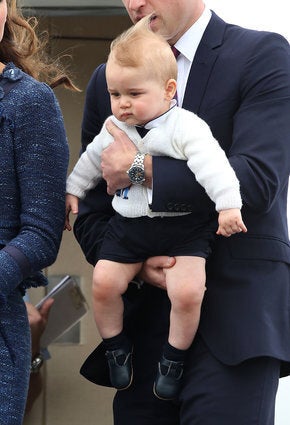 Prince George's Cutest Moments