A mom based in Watertown, Conn., who suffered a stillborn birth says she was humiliated by Babies 'R Us staff after she was forced to explain why she was returning her items.
Jessica Huchko, who is the mom of three girls, shared her heartbreaking experience through a public Facebook post in late August.
"My husband and I were so excited to be expecting a son in October," she wrote. "So I went to babies r us and bought a new car seat and a double stroller since I needed to upgrade my equipment. Unfortunately we learned that my son had passed away."
She continued, "I delivered my son at 24 weeks. Held him and hugged him until I had to let him go. I was absolutely heartbroken. I had to make the dreaded trip to your store soon after my loss to return my purchases. I never expected that my son would not survive so I did not save the receipt."
See her full post below.
When the 35-year-old mother arrived at the store, she claims staff kept probing her for answers as to why she was returning the baby products she unfortunately could no longer use.
"I guess I didn't give her a good enough answer, so she asked, 'Why are you returning this?'" Huchko told WFSB. "And it triggered something inside of me, that a tear just rolled down my face and I had to just say, 'My son passed away and I can't use them.'"
The cashier did eventually apologize once she learned the reasons for the mother's returns, according to Huchko. However, when senior staff got involved, things reportedly got worse.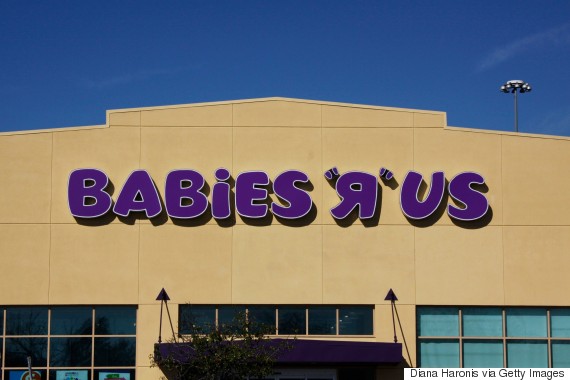 After finding out some of the items the mother recently purchased were discontinued, the store manager offered Huchko half the value of the car seat and only two cents for the stroller.
"I was so upset and frustrated with this place I started hysterically crying while everyone was watching me. I have never been more embarrassed in my life," Huchko shared, as reported by Good Housekeeping. "I was still in complete mourning of losing my son and now this? I grabbed my store credit and ran out of the store."
After her traumatic experience, Huchko reached out to local news and shared her story via social media, and it was only then Babies 'R Us got in touch with her, apologized and offered her the remaining balance.
The store has since issued a statement, sharing that it is "deeply sorry" for Huchko's experience and her loss. In addition, they say Babies 'R Us will be coaching staff on how to deal with these types of situations in the future.
However, the mom still feels as though that may not be enough.
"I still feel there could be more than that," Huchko told Babble. "Privacy is key here. Set up an online step-by-step to help your customers through a return privately. [Surely] that can't be too hard?"
Also on HuffPost
Celebrities Who've Opened Up About Miscarriage