We know that dolphins are intelligent and have their own unique way to communicate.
But new research shows that they can actually have conversations with each other in the same way humans do.
As part of a study published in a St. Petersburg Polytechnical University journal, researchers analyzed sounds made by two Black Sea bottlenose dolphins who lived at a research station in Crimea.
They recorded what they called "packs" of incoherent pulses made by the animals and found that they took turns producing them without interrupting each other.
This led them to believe that each dolphin listened to the other's pulses before uttering its own.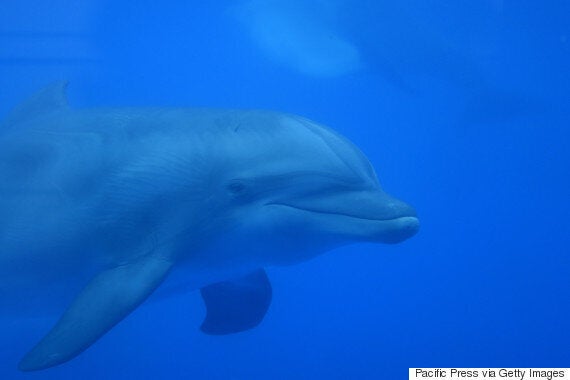 ZOO AQUARIUM DE MADRID, MADRID, SPAIN - 2016/08/01: A specimen of common bottle-nose dolphin pictured during a show at the Madrid Zoo and Aquarium. (Photo: Jorge Sanz/Pacific Press/LightRocket via Getty Images)
"Essentially, this exchange resembles a conversation between two people," wrote author Vyacheslav Ryabov.
An analysis of the sounds found that none of them were exactly the same.
"This suggests that, most likely, each pulse in the [noncoherent pulse] packs is a word of the dolphin's spoken language, and a pulse pack is a sentence, i.e., some kind of message."
The researchers concluded that the dolphins' language could be compared to human speech because it has all the same design features.
"Essentially, this exchange resembles a conversation between two people."
"Humans must take the first step to establish relationships with the first intelligent inhabitants of the planet Earth by creating devices capable of overcoming the barriers that stand in the way of using languages and in the way of communications between dolphins and people," the report said.
The study cited previous research that found the mammals have had brains that were larger and more complicated than that of humans for more than 25 million years.
In research presented in 2007, a scientist at the Whale Research Centre in Australia discovered that the mammals make almost 200 different sounds, and uttered certain ones more often during certain activities, like travelling, eating or socializing.
"This communication is highly complex, and it is contextual, so in a sense it could be termed a language," Liz Hawkins told New Scientist.
Stop comparing dolphins to humans: experts
A study published earlier this year showed that dolphins also chatter more when trying to solve a difficult task together.
But experts cautioned that the results didn't mean dolphins have the same cognitive abilities as humans.
"Often times people ask me 'How smart are dolphins?' when we should be asking ourselves, 'How are dolphins smart?'" the lead author of that study, Holli Eskelinen, told The Huffington Post.
"The same holds true for their communicative abilities, instead of trying to see if they communicate like humans, our focus has shifted to a more baseline approach of how they communicate."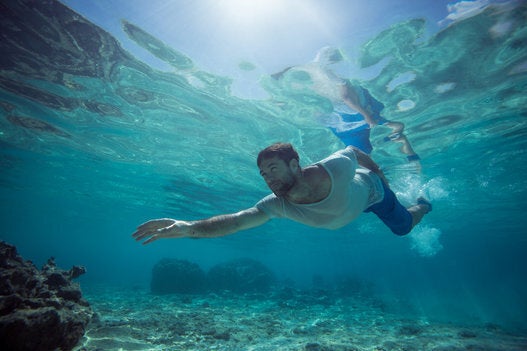 How The Oceans Were Named