Is it too late now to say sorry? (A Justin Bieber lyric feels appropriate here.)
Katy Perry revealed on Twitter that she'd collaborate with arch-nemesis Taylor Swift, but with one big condition: the "Bad Blood" singer would have to apologize.
This revelation came about on the weekend while the 31-year-old singer was chatting with her fans. One Katy Kat asked her if she'd ever work with Swift, to which Perry replied, "if she says sorry, sure!"
@HerWonkEye @katycatsophia @camilasviews if she says sorry, sure!

— KATY PERRY (@katyperry) September 10, 2016
It's music lore now, but the pop feud began in 2014 when Taylor Swift gave Rolling Stone a blind riddle, saying that her song "Bad Blood" was about a fellow musician, which the Internet presumed to be Perry.
"She did something so horrible," Swift said about this mystery singer. "I was like, 'Oh, we're just straight-up enemies.' And it wasn't even about a guy! It had to do with business. She basically tried to sabotage an entire arena tour. She tried to hire a bunch of people out from under me."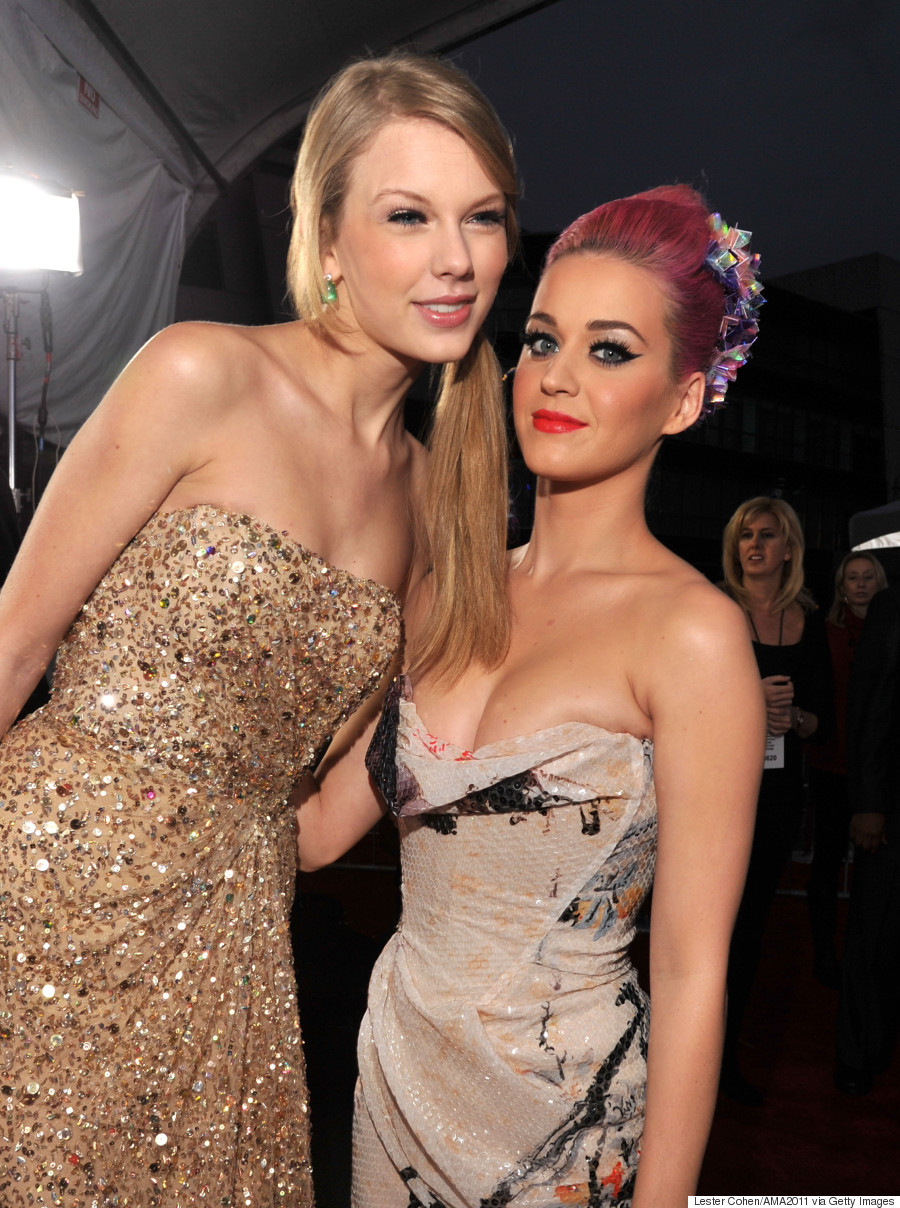 And baby now we got bad blood, hey!
Swift continued: "And I'm surprisingly non-confrontational — you would not believe how much I hate conflict. So now I have to avoid her. It's awkward, and I don't like it."
After the interview was published, Perry tweeted, "Watch out for the Regina George in sheep's clothing." She also alluded to the Rolling Stone story in an interview with Billboard, saying, "If somebody is trying to defame my character, you're going to hear about it."
Swift's ex, Calvin Harris, seemed to confirm the feud between the two superstars when he slammed Swift in this tweet: "I know you're off tour and you need someone new to try and bury like Katy ETC but I'm not that guy, sorry. I won't allow it."
Ball's in your court, Tay!
Also on HuffPost