OTTAWA — Canadian charities are sounding the alarm after Conservative party leadership candidate Tony Clement said he wants to monitor the activities of all charities to ensure that they are not contributing to radicalization or terrorism.
On Monday in Ottawa, Clement unveiled what he called his 10-point national security plan to make Canada safer.
He pledged to imprison potential terrorists for as long as they remain security risks if they can't be monitored round the clock, and he called for a public "most wanted" list.
"This terrorist threat is growing, and those who have been radicalized or are radicalizing others need to be taken off the streets," he said in announcing the first policy plank of his leadership campaign.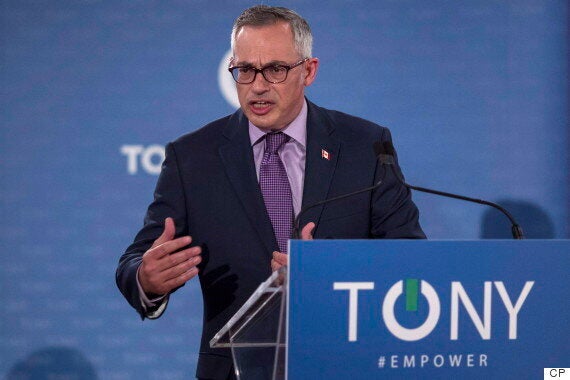 Beyond the headlines, however, the former cabinet minister in prime minister Stephen Harper's government also promised to:
"Establish an independent government agency to oversee and monitor the activities of all charities in order to ensure they do not contribute to terrorism or radicalization and are following Canadian law."
Those involved in charities say Clements' words are reminiscent of the Harper government's crackdown on groups with which it disagreed philosophically.
Clement says it is "necessary" to track all charities' activities. "It is important to have this monitoring. It is good, best practice to demand of charities the information to assess whether they are involved in terrorism activity or supporting radicalization," he said.
"Obviously, it is very concerning to me that this is going on. It should concern all Canadians."
Citing a 2015 Senate report, Clement said he discovered that the Canada Revenue Agency (CRA) had revoked eight charities' status because of links to terrorism and one, the Islamic Relief Fund for the Afflicted and Needy (IRFAN), had been designated a terrorist entity for funding Hamas.
"Obviously, it is very concerning to me that this is going on. It should concern all Canadians," he said.
Clement noted the concerns of Dick Fadden, Harper's former national security adviser and former Canadian Security Intelligence Service director, about the foreign financing of Canadian religious and quasi-religious institutions.
Wealthy individuals in the Middle East are sending money through non-governmental organizations and charities, Haras Rafiq, the managing director of the Quilliam Foundation, a think tank dedicated to fighting extremism, had told senators last year.
Clement offered few details about what his more stringent monitoring would look like. He would "task" security personnel and the Canada Revenue Agency to come up with a plan for his first cabinet meeting, he said.
"The implementation of my 10-point plan will result in more effective investigations, and prosecutions, [getting] more supporters, financiers and promoters of terrorism off of our streets, and [having] fewer recruits leaving Canada to spread terror abroad," he told reporters.
Would Canadian charities have to report more transactions, much like the requirements that the Conservatives' panned C-373 forced upon unions?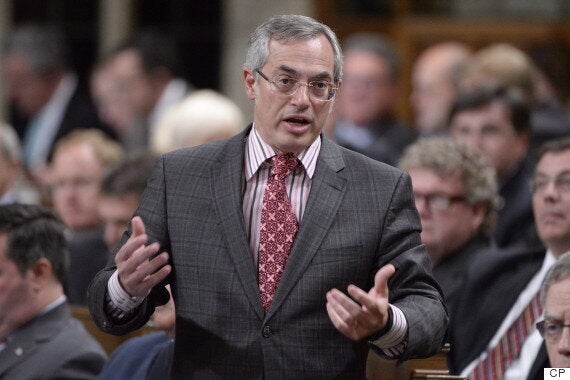 "I think that would be a little bit over the top," Clement responded. Canadian charities already provide the CRA certain information about foreign donations and additional details on contributions above $10,000.
Later, he told HuffPost that he planned to establish a body similar to the Charity Commission for England and Wales. Rafiq, in his testimony, had called that organization "toothless."
Tim McSorley, co-ordinator of Voices-Voix Coalition, a group that defends the rights of charities to advocate, called Clement's language "concerning."
"[It] is reminiscent of when Joe Oliver, as natural resources minister, claimed that we needed to be concerned about foreign-funded, radical environmentalist groups," he told HuffPost.
"The result of that was a $13 million fund to investigate political activities [through] audits, primarily targeting progressive organizations, and whose most tangible result has been hundreds of thousands of dollars in charities' funds going to administrative and legal costs rather than to their important work."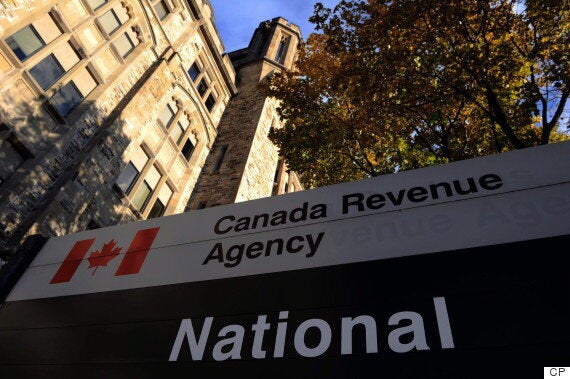 Groups such as the Environmental Defence, Equiterre, Kitchener-Waterloo Field Naturalists, as well as Oxfam and Canada Without Poverty, which seemingly raised concerns at CRA by trying to prevent poverty, all found themselves under review.
Charities in Canada are already subject to "routine and rigorous scrutiny," McSorley said. Active charities must all submit annual filings that include financial reports and a list of any partner organizations outside Canada to which a charity provided funds, all of which appear publicly on the CRA's website, he said.
Canadian charities that transfer funds to other organizations for international projects must also ensure that those organizations' work adheres to the same guidelines for charitable activities that they themselves must follow. He also added that charities are already required to itemize any activities that are considered to fall outside the boundaries of their charitable work.
"Tony Clement, instead of finding ways to support the good work of charities in this country, is instead creating fictional concerns that is more likely to cause people to withhold donations than do anything to protect Canadian lives."
"Charities are already regulated and must not engage in illegal activity. This kind of wording and direction suggests a significant link without clear evidence."
Jennifer Henry, the executive director of Kairos Canada, told HuffPost there are approximately 85,000 registered charities in Canada that contribute an average of 8.1 per cent of total Canadian GDP. "The sector as a whole makes Canada better and contributes to a better world," she said. "Charities are already regulated and must not engage in illegal activity. This kind of wording and direction suggests a significant link without clear evidence."
In 2009, after decades of receiving funding for its projects, Kairos Canada was abruptly informed that the Conservatives had vetoed its funding proposals. Then immigration minister Jason Kenney indirectly suggested Kairos had engaged in anti-Semitic activities, an accusation the charity denies.
"Charity law needs modernizing," she said. "But in the direction of strengthening contributions to public policy, not further expensive layers of regulation."
Clearer legislation needed: charities
Many groups, such as Kairos Canada and Voices-Voix Coalition, are calling for clearer modern legislation that would allow charities to advocate and engage in policy dialogue.
Reforms in Britain, McSorley said, helped address concerns of where the funds were going internationally, but their main focus related to domestic issues.
"So instead of proposing new rules that are redundant with laws and regulations that already exist, we would hope that Mr. Clement would want to work with charities to modernize rules and regulations so they can better deliver programs and services that help Canadians and people abroad."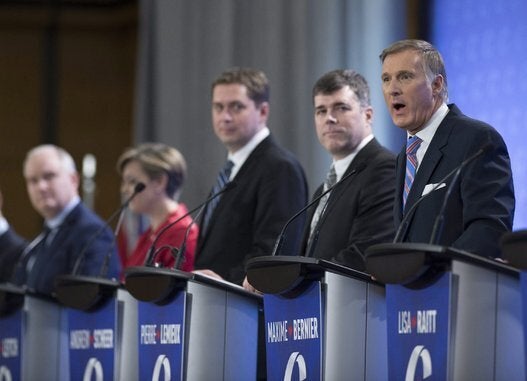 Conservative Leadership Candidates